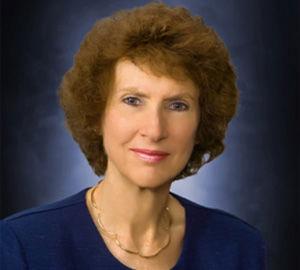 As the Florida Legislature prepares to convene the 2019 Legislative Session on March 5, let us all be reminded of the importance of constitutional home rule.
What is home rule? This constitutional provision was voted on by the citizens of Florida almost 51 years ago. It allows local municipal commissions and councils to vigorously discuss, debate, decide and vote on issues of importance to the voters without interference by the state Legislature. It allows for us to set the dates for our own elections. It allows us to handle vacation rental issues, as well as expense accounts and travel expenses, etc., without interference by the state Legislature. We got it!
Over the past two years there has been temptation for legislators to get out of their "lanes," and veer over into "city government lanes." As the federal government should stay in its interstate lanes and leave state government alone, state government should stick in your own lane! Let 412 Florida cities govern!
What does local government look like? We at the level of government closest to the people have our challenges, but you know, we live local, we eat local, we shop local, we work local, we give local, we volunteer local and we can't serve our citizens any more on the ground than 24/7/265. Cities are not the wild wild west. We have fiscal and administrative procedures to follow. We got regs!
No two cities, city budgets or millage rates are alike; populations differ, expenses vary widely depending on current priorities. Elected officials are up for re-election mostly every two to three years. We are required to hire and consult with professional accounting and audit firms every year, and results are printed in the news. Cities are not the wild wild west!
City officials are on the ground 24/7, we are in the community 24/7, and we govern based on input from our constituents, opinions that we receive quite freely strolling the aisles of Publix or enjoying an ice cream cone at the DQ. We got this!
Our decisions on city services, whether at the library, the recreation center or dealing with trash removal, impacts the quality of life at local businesses, churches, schools, and neighborhoods. Debris…since Irma, I hate that word!
So, as a mayor of a "big-little" city of 18,000 in Pinellas County, I ask our Florida legislators to "let cities govern."
Legislators, please realize that cities can handle our own vegetable gardens, front or back yards; and referee the brouhaha over plastic straws, perhaps even leaving this task to local businesses …novel idea! Seminole is a Tree City USA for 18 years with major requirements to sustain this designation. Don't have to worry about our trees. We value our trees!
Letting cities govern allows more time for the Florida Legislature to focus on big statewide issues during the 60 days of session. Issues such as: disaster relief and mental health funding; prison reform, teacher salaries, school safety, and let's not forget agriculture, insurance fraud and opioid abuse issues. Extend the Suncoast Parkway!
A home rule workshop was held at St. Petersburg College-Seminole campus sponsored by the Suncoast League of Cities in early February. We educated citizens on home rule, and distinguished what is the role of state government vs the role of city government. We shared that with a respectful adherence to home rule by our state legislators, we assure local businesses and quality of life in our neighborhoods will thrive! Let cities govern!
Kathy Till, author of "A Journey to Yes," former Apopka city commissioner and president of Kathy Till & Associates Inc., believes that, "By ensuring that residents understand what home rule means, citizens can take the home rule message beyond the walls of City Hall and past city lines, down the street to their legislator's district office…and all the way to Tallahassee!"
Thank you to those who serve with pride and dedication the residents of our great state. Together, with our Gov. Ron DeSantis, state Cabinet, and 160 honorable state legislators, we all go boldly forward toward better cities, better counties, and a better Florida! "Let Cities Govern."