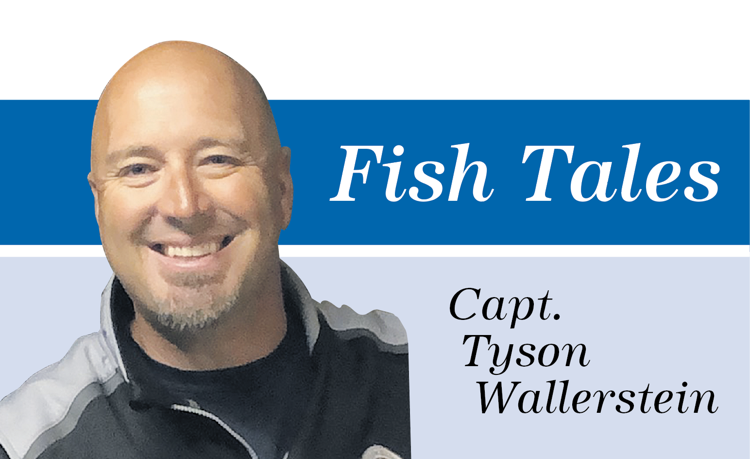 Another week of postcard perfect weather has it feeling more like June than the beginning of April. A cold front this week is just what we need to keep this spring going.
Fishing has been excellent both inshore and offshore. Kingfish, Spanish mackerel, mangrove snapper and red grouper are all available within 30 miles off our coastline. A solid run of kingfish this year has really made up for lots of bad weather and tight regulations for the offshore anglers. Kingfish in the 10- to 15-pound class can be found in droves approximately 12 to 15 miles offshore. Look for bird activity to locate the mass of fish. Either bump troll live threadfins and or blue runners on a stinger rig or speed troll silver spoons behind a number 2 planer.
Bottom fishing for red grouper has been good in the 80- to 100-foot range. Anglers drift fishing over hard bottom with live pinfish have been doing the best. Mangrove snapper can be found in these same depths, target some of the bigger structures such as the handful of artificial reefs in these depths as well as the pipeline.
Closer to shore, the Spanish mackerel bite has been wide open. Schools of threadfins can be found in 15 feet of water approximately 100 yards from shore. The mackerel are hanging right with the threadfins. Gotcha plugs, silver spoons and Mylar jigs will all work well for the mackerel.
Inshore, the snook and redfish bite has actually slowed a little bit due to the quick rise in water temperature. This little front coming through this week will hopefully help that. The best bite has been the first half of the incoming tide for both species. Fish gold spoons around the mullet schools inside of any of the no-motor zone flats for a shot at redfish and it's time to start checking those summer snook spots barrier island points and the jetties as plenty of snook have already made there way to the passes.