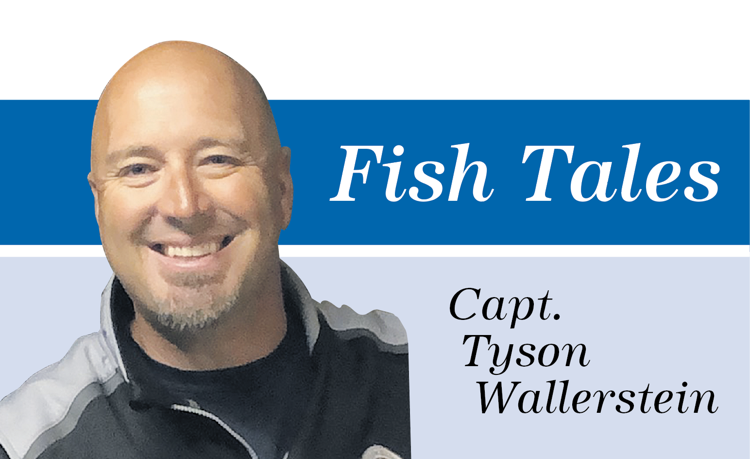 This week's cooler water temperatures have helped to spur on a classic wintertime bite here on the coast. Kingfish and Spanish mackerel fishing has been good recently with the improving weather conditions.
Schools of kingfish are patrolling our near-shore waters feasting on an abundance of baitfish that have settled in over areas of hard bottom in 20 to 30 feet. Bird activity is a sure sign of life; diving pelicans and flocks of gulls and terns can be spotted from great distance. Anglers should match the hatch and slow-troll threadfins and blue runners for fast action.
Spanish mackerel can be found mixed in with the kingfish schools offshore as well as deep grass flats inshore. Look for the dipping terns to give away the presence of glass minnows, a favorite food of Spanish mackerel. Along with the mackerel have been bluefish, ladyfish and a few nice trout. The action can be red hot at times, especially when using live bait.
Baitfish can still be found holding in the beach swash channel. Look for the pelicans to give their presence away. On windier days when the beach is too rough to find bait, we've been able to find it in the passes along the shallows as well as chum it up over nearby grass flats.
Shallow water gag grouper fishing has improved with the lower water temperatures. Anglers trolling deep diving plugs in 20 to 25 feet have been catching grouper up to 15 pounds. Areas of heavily concentrated crab traps are good places to troll.
Tripletail numbers are good this fall. We've seen more tripletail this past year than most can remember. Scanning crab trap floats for any length of time is sure to reveal a couple. Tripletail are curious and will eat live bait, artificials and flies.