ST. PETERSBURG — When the St. Pete Beach Commission met May 14, the goal had been to approve an agreement between the city and Pinellas Suncoast Transit Authority for a proposed bus rapid transit project, which would link downtown St. Petersburg with the beaches.
St. Pete Beach had placed a resolution on its April 9 agenda objecting to the BRT project for a variety of reasons. PSTA officials and staff attended that meeting. PSTA agreed to a number of compromises and attempted to correct some of the misinformation.
Commissioners then asked City Manager Alex Rey to work with PSTA on an interlocal agreement to put everything in writing. Rey and PSTA staff thought they had worked out all the details and the agreement was placed on the city's May 14 agenda. However, many voiced objections, including Commissioner Melinda Pletcher, who wanted the matter to go to a work session.
A work session was scheduled on May 28. PSTA prepared a presentation. But when officials and staff got to the meeting, they found they would not be allowed to speak.
PSTA Board Chair Janet Long expressed her frustration about the situation during a May 29 meeting.
"I'm at my wit's end," Long said.
PSTA CEO Brad Miller said a large contingent opposed to the project including about 50% residents and 50% outsiders had attended the May 28 meeting. He said the opposition had presented a lot of misinformation, but PSTA had not been allowed to present at all.
PSTA is supposed to get 15-minutes to make a presentation during the city's June 11 meeting, he said. Miller said the BRT project was still viable with numbers showing support for its need. He said in March, the Central Avenue Trolley route to the beach had the most-ever riders, averaging more than 3,600 riders a day. It is PSTA's most popular route.
PSTA has been negotiating with St. Pete Beach for the BRT project for years, Long said. She said despite claims that PSTA had not been forthcoming with information, Miller's research found that PSTA had met with city officials more than 31 times over those years.
PSTA continues to compromise. It has agreed to use smaller buses, after the city objected to the larger ones. It has agreed to stop service to Pass-A-Grille, which was another request. The issue now is finding a spot to turn the buses around for the return trip to St. Petersburg, since opponents nixed the original location.
Long pointed out the Gulf Boulevard is a state road, not a municipal road, so the city has no control over the buses traveling there. In addition, St. Pete Beach is one of several municipalities that do not pay ad valorem taxes for PSTA's services, yet it receives more service than some that do pay taxes. It's an unfair situation, she said.
Long asked each of PSTA's Board of Directors for their opinions and suggestions of how to get past this impasse.
Gina Driscoll, St. Petersburg councilmember, said it was obvious that the city needed to step up and do its part. She said it needed to recognize the value of PSTA to its economy and tourism. She said it was "unconscionable" for the city to "take, take, take" and not do its part.
David Allbritton, Clearwater councilmember, said all should pay their fair share. He said many hotel employees lived on the mainland and a lot of them use the bus, as well as tourists. He plans to attend St. Pete Beach's next meeting.
Richard Bennett, North Redington Beach commissioner, is an advocate of all municipalities paying a share of PSTA costs. He said it wasn't fair that the city paying the least should have the most bus stops.
"I struggle with this tremendously," said Joshua Shulman of St. Petersburg, the citizen member of the board.
He said if it weren't for how it would affect businesses and their workers, he would suggest stopping PSTA service to let the people see what it would be like without it. He said 82% of the city's workers come from outside its borders.
Dave Eggers, Pinellas County Commissioner, was more diplomatic, suggesting that PSTA go to the chamber of commerce for support or start a petition drive. Something needs to be done so the city can see its people need the service, he said.
"St. Pete Beach is getting the milk without having the buy the cow," said Pat Gerard, Pinellas County Commissioner. "We've talked before about making them buy the cow."
"St. Pete Beach is putting BRT at risk," said Joseph Barclay, Belleair Bluffs vice-chair. "It's extremely important to move this forward."
He said it was ludicrous that people in St. Pete Beach would put their head in the sand about the need for service. He said it was troublesome that PSTA wasn't allowed to provide information when others are providing false information.
Dan Saracki, Oldsmar councilmember, pointed out that May 29 was his first meeting. He said he didn't know anything about the situation, adding that he was friends with the city's vice-mayor and would reach out to her to get more educated.
Heather Gracy, Dunedin commissioner, said she would attend the next St. Pete Beach commission meeting. The same as Shulman, she would like to be able to show the city what it would be like without the buses, but agreed that it would harm others. She supports Eggers idea to take it to the chamber of commerce, Rotary Club, neighborhoods and other place to get support.
Vince Cocks, another citizen representative, also supports a grassroots effort to get support for the BRT project. He said it was important to get other voices involved and try to spin everything to a positive light.
Charlie Justice, Pinellas County commissioner, would like to find a way to show what is would be like with BRT service. He wants to have an educated conversation that alleviates the fears.
Patricia Johnson, Pinellas Park councilmember, said she was raised in St. Pete Beach and rode the bus regularly the same as everyone else. She said the bus had always gone to Pass-A-Grille, but wouldn't in the future due to objections to BRT.
There are seven non-participating municipalities that should be paying for service, she said, adding it was time to get to work to change that.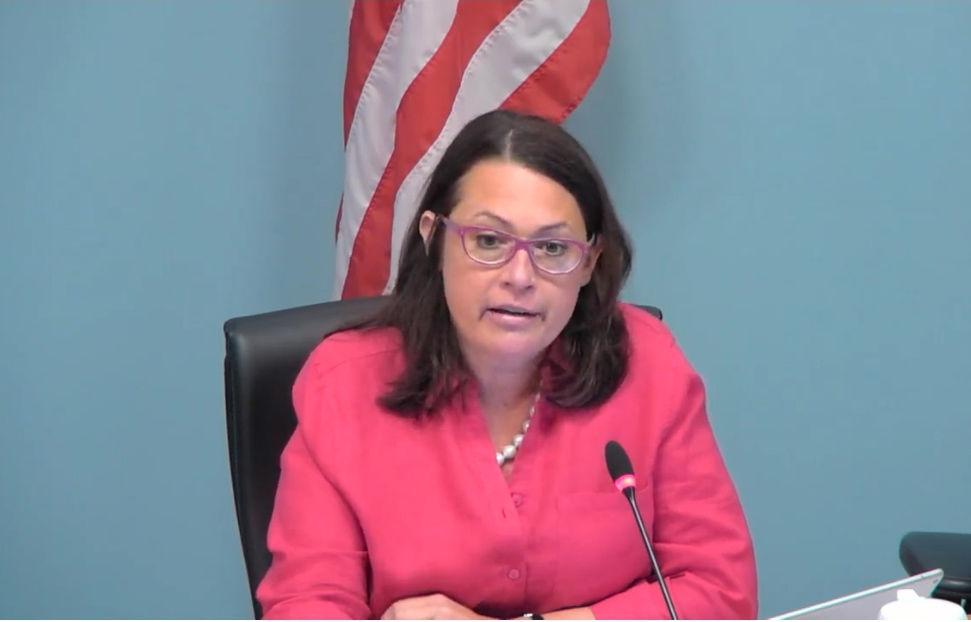 Darden Rice, St. Petersburg councilmember, said she was sorry that PSTA had been treated unfairly and disrespected by St. Pete Beach; however, she doesn't want to buckle in to the pressure. She thinks it is important to make sure everyone understands what bus service means to St. Pete Beach. She also pointed to a divide between hoteliers and residents.
She too supports a grassroots effort that is respectful to everyone. However, it that doesn't work, PSTA may have to look at other routes, she said.
"First, we need to give every effort to make this work," she said.
Suzette Porter is TBN's Pinellas County editor. She can be reached at sporter@tbnweekly.com.