Pinellas County voters have a number of important decisions to make during the Nov. 3 election, including who will represent them on the Board of County Commissioners.
The incumbent Democrat Janet Long is being challenged by Republican Larry Ahern for the at-large District 1 seat. Incumbent Democrat Charlie Justice is opposed by Republican Tammy Sue Vasquez for the District 3 at-large position. All registered voters can make a choice in those races.
Democrat Rene Flowers and no party affiliate candidate Maria Scruggs are competing for the District 7, single-member seat, which was left open after long-time commission Ken Welch decided not to run for re-election. Only voters in District 7 will see that race on the ballot.
The basics — District 1
Long, 75, has represented District 1 on the county commission since 2012. She represented District 51 in the Florida House of Representatives from 2006-2010. She was a Seminole City councilor from 2002-2006.
She has been married for 38 years. She and her husband have one daughter and two sons, as well as five grandchildren.
For more information, visit https://janetforpinellas.com/
Ahern, 65, represented District 51 in Florida House of Representatives from 2010 to 2012, and he represented District 66 from 2012-2018. He served in the U.S. Air Force from 1973-1977. He moved to Pinellas County in 1978 and started a swimming pool remodeling business.
He and his wife have three daughters and one grandchild.
For more information, visit http://larryahern.com/
The basics — District 3
Justice, 52, has represented District 3 on the county commission since 2012. He represented District 16 in the Florida Senate from 2006-2010 and District 53 in the House of Representatives from 2000-2006.
He was born and raised in Pinellas. He and his wife of 20 years have two daughters.
For more information, visit https://www.charliejustice.com.
Vasquez, 48, is a political newcomer. She and her husband are the founders of Bark Life Market & More. Both are Pinellas County natives. They have one son.
For more information, visit tammyvasquez.com.
The basics — District 7
Flowers, 55, has served on the Pinellas County School Board since 2012. She also served on the St. Petersburg City Council from 1999-2008.
She is a St. Petersburg native. She has three children and five grandchildren.
For more information, visit Youknowrene.com.
Scruggs, 62, served as president of the St. Petersburg Branch of the NAACP from 2015-2020. She has worked for Orange County Corrections for 14 years.
She is a lifetime resident of St. Petersburg and "mother to Shelynn Weston, stepmother to Bernetta Weston-Davis and Nana to Danny Davis 111 & Quentin Davis," according to information on her website.
For more information, visit https://www.scruggs4pccd7.com/.
Candidate forum
The League of Women Voters hosted a candidate forum on Sept. 17. Long, Justice, Flowers and Scruggs participated in the virtual event. Since Ahern and Vasquez did not attend, they submitted written statements, which were read by the moderator, K.W. "Ken" Wrede. Long and Justice read their own statements.
District 1 candidates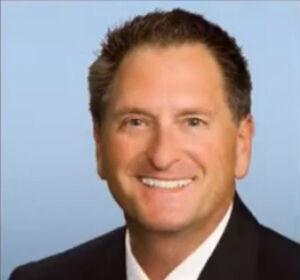 In his statement, read by Wrede, Ahern said he had been asked to serve on the county commission to "be a voice for the people." He said Pinellas needs leaders who will listen to and work for the people. He favors term limits and said he would vote for them.
He also said he would protect green space and promote sound environmental policies. He promised to protect the vulnerable and help the less fortunate with programs to instill self-sufficiency. He vowed to vote for commonsense and fiscally responsible transportation plans "that don't remove car lanes and add congestion to our roads."
He said as a business owner, he knows what businesses and employees need and what they don't need, which is "a county commission that over reaches and overregulates and puts them out of business."
Lastly, he said that public safety was the government's highest priority.
"I will make it my duty to keep the people and businesses in Pinellas County safe," he said in his statement.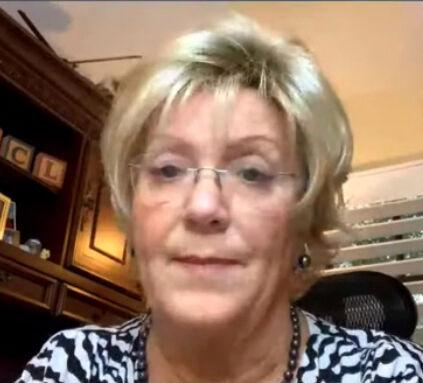 Long read her own statement. She began by saying the community had come together this past year to support one another during the pandemic. She said the commission had spent that morning listening to three hours of public comments on the county's face mask mandate before voting to leave the mandate and local state of emergency in place.
She said there was a reason for that order, adding that "now more than ever, Pinellas County needs proven leaders to continue to manage COVID-19 to keep Pinellas County safe."
She reviewed some of her accomplishments while serving on the commission, especially with infrastructure and transportation, which has been a priority since her first term. She said she was "very instrumental" in securing federal funding for Pinellas Suncoast Transit Authority's bus rapid transit project. She also talked about her leadership with climate change and resiliency issues and regional successes to tackle those issues.
Long went over some of the commission's recent accomplishments, including setting aside $80 million in Penny for Pinellas money for affordable housing. She pointed out that the commission had not raised taxes in eight years while making sure that families are safe and investing in infrastructure needs, such as roads and bridges.
District 3 candidates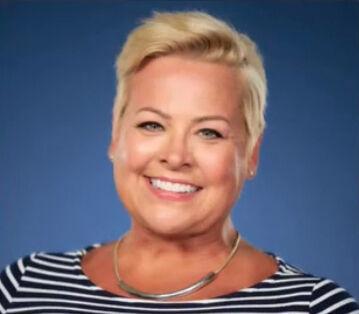 Since Vasquez didn't attend the forum, Wrede read her statement.
She said although she had not previously run for political office, her family had always been aware of local and federal politics and were very patriotic. She said she had been taught that if you have a complaint, you should be prepared to do something about it.
Her complaint, and reason for running to serve on the county commission, is tied to COVID-19 and the safer-at-home order that closed her family's business. She said attending the virtual county commission meetings had opened her eyes to the "lack of respect many of our elected officials have for their constituents and their livelihoods."
"My small business was not shut down by the president or our governor, but by our county commissioners," she said, adding that after disputing the legality of shutting down her business, the sheriff had deemed her business essential and it was allowed to reopen after two weeks.
She said her experience left her "deeply concerned" for other businesses that were shut down.
"I want to be their voice and represent all in the county who deserves fair representatives," she said.
Vasquez said a county commission that understands "each of us" is needed.
"It is our small businesses that embody the heart, resilience, prosperity and promise for an even stronger community," she said.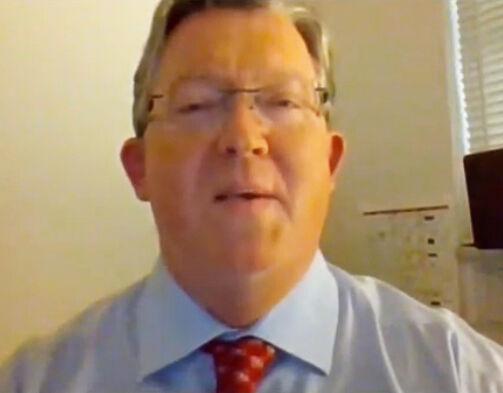 Justice read his own statement. He said when he decided to run for his first term on the county commission, the St. Petersburg Times had referred to it as an "ideological swamp."
"I ran to change the dysfunction of the county commission and the voters agreed," he said.
He said he had brought about a new era of consensus building that had repaired relationships with the 24 municipalities. He said the commission also had invested more in unincorporated areas that had gone somewhat ignored.
"We tackled areas of poverty and invested in infrastructure for the long-term," he said. "We cultivated local businesses and aided them in getting their products to market. We created a Small Business Enterprise, keeping more of government's purchasing power at home."
Justice said as chair of the Historic Preservation Board, he had worked to add protections to additional historic properties, including the Pinellas County Courthouse. As chair of the Tampa Bay Estuary Program he had led the way to the best water quality in Tampa Bay in over 50 years. As Pinellas' representative on the Gulf Coast Consortium, he brought in millions of dollars to clean up Lake Seminole.
He pointed to investments in green space, parks and infrastructure. He said first responders had been funded like never before with updated fleets, including new rescue units in East Lake, on the beaches and at Fort De Soto. The county also built a hurricane-resistant emergency management center and partnered with St. Petersburg police to build a new headquarters building with a and back-up 911 center.
"We've done all this while not raising millage rates and keeping the lowest debt ratio of any urban county in Florida," Justice said.
District 7 candidates
Both candidates running for the District 7 seat attended the forum and answered a series of questions. The following is how they answered the question on what makes them the most qualified for the position.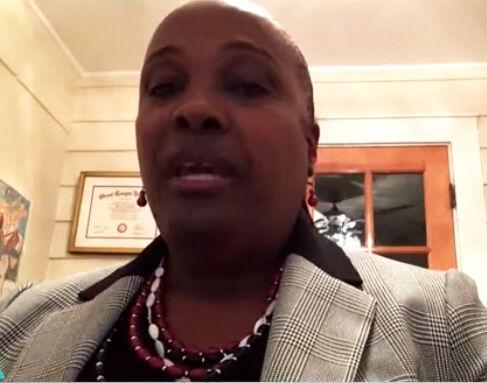 Scruggs answered first. She said even though she was a registered Democrat, she was running as a no party affiliate because she believes that partisan politics keeps individuals divided. She said she would bring 40 years of public service experience to the commission at different levels, including law enforcement, community corrections, public housing and early childhood education.
"It's the depth and breadth of working as an employee in the public sector that helps me make the better decisions from a policy or budgetary standpoint," Scruggs said.
She said it was no longer acceptable to just "sit in a seat and collect a paycheck."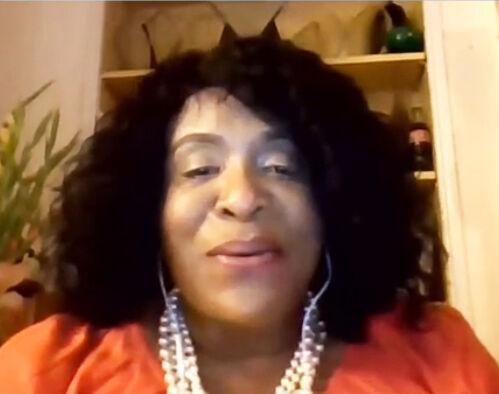 Flowers responded by saying since she first held office as a St. Petersburg council member, she has held a full-time job. She said much of the money she received from her "government work" had been donated.
She said it wasn't just about saying what she wants to do or how she wants to figure things out, "It's about making sure that they happen."
She talked about the work she had done on as a school board member, including coming up with $68 million to build new schools and renovate schools. She also pointed to her work on the Census committee and its efforts to get everyone counted so Pinellas could get its fair share of federal funding.
"So I've proven that I'm certainly ready and qualified for the job," she said.
The candidates also were asked what they believed were the top three county issues that needed to be addressed.
Flowers said affordable housing, health care and economic development. Scruggs said unemployment, rebuilding small and minority-owned businesses and affordable housing.
They were then asked what the key problem was for District 7 and what they would do about it.
Scruggs said she believed as a single-member district, its issues "have often been left off the table." She said the district contains three of the five most economically challenged zip codes in the county.
"I would place a strategic focus on the economic opportunities that need to occur within the district," Scruggs said.
Flowers said it was about the equitable distribution of resources. She said the district encompasses Lealman, which is an area that could use additional support, as well as Gulfport and Kenneth City. South St. Petersburg also is located in District 7 and benefits from a Community Redevelopment Area.
However, she said after years of lack of service, more work was needed in that area.
She would like to expand the CRA and build on the work done by the Small Business Development Center to help small businesses and minority-owned businesses.
To view the forum in its entirety, visit https://www.youtube.com/watch?v=8LiPetPPs8o. For more information about the candidates, visit https://vote.lwvspa.org/election-guide/.
Suzette Porter is TBN's Pinellas County editor. She can be reached at sporter@tbnweekly.com.