So far in 2019, four people have been killed by their intimate partner in Pinellas County.
According to information released in 2017 by the Centers for Disease Control and Prevention, intimate partners are responsible for 55% of murders involving women.
Pinellas County's Domestic Violence Task Force Fatality Review Team recently released its annual report focusing on intimate partner homicides. The team reviewed eight cases in 2018. Since 2000, it has reviewed 155 cases.
"And we find year after year that others knew about violence but did not identify the red flags of homicide and/or did not know how to intervene," said Frieda Widera, domestic violence intervention specialist with the Largo Police Department and review team chairperson. "So we have focused on what our community needs to know."
For example, the report shows that in 83% of cases reviewed, the victim had no prior contact with a domestic violence center, and in 71% of cases, others knew about the violence. In 86% of cases, the victim was a woman.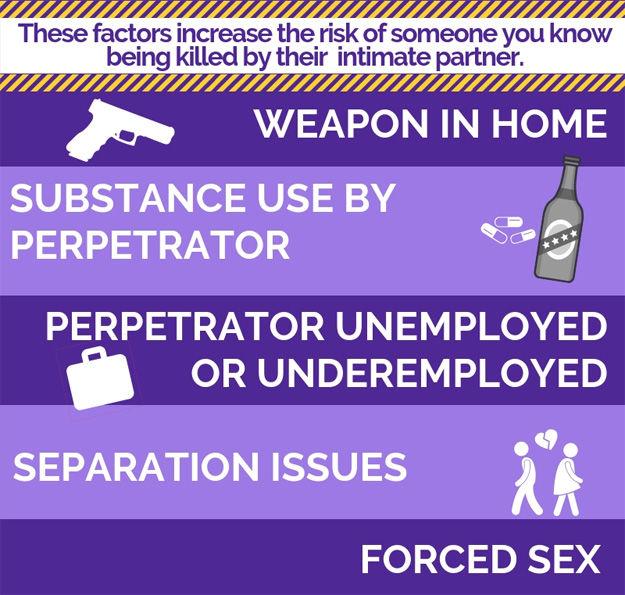 Some of the red flags Widera refers to include criminal history (70% of cases), substance abuse (71% of cases), unemployment (61% of cases), low income (67% of cases), mental health issues (48% of cases), separation issues (40% of cases), prior arrests for domestic violence (40% of cases) and having a weapon in the home. In 45% of cases, a firearm was used.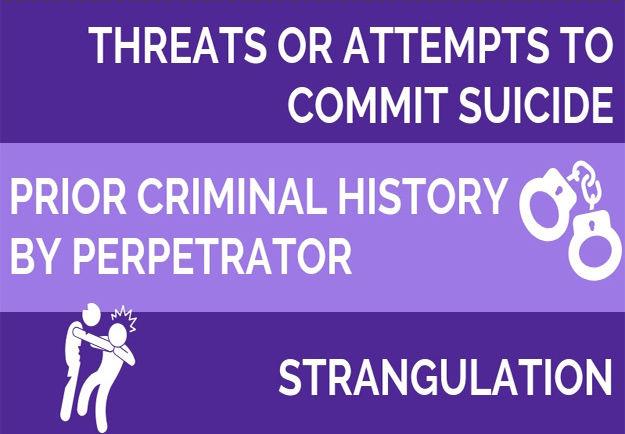 Other risk factors are relationships with forced sex, escalation of violence, threats to kill the victim, threats or attempts to commit suicide, prior strangulation, and jealous, controlling or stalking behavior.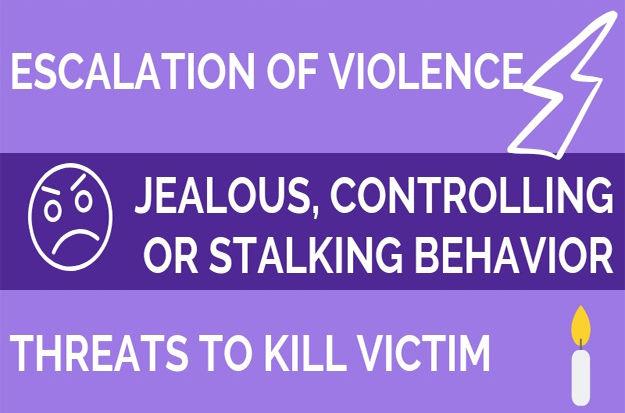 In addition, the task force identified cyberstalking as an emerging trend and began tracking it in 2018.
"When more than one of these factors is happening, it is time to assist your loved one in getting help," the task force says.
Ways to help could be calling law enforcement, reaching out to the victim to help them stay safe or getting in touch with a batterer intervention program.
"Recognizing and understanding the seriousness of these factors saves lives," the task force says. "Taking no action when these factors are present may result in the death of your loved ones and friends."
For more information, visit https://pinellasdvtf.weebly.com/how-to-help-someone.html or contact the National Domestic Violence Hotline 1-800-799-SAFE or www.thehotline.org.
Resources
• CASA (Community Action Stops Abuse) — South Pinellas Domestic Violence Center, 727-895-4912, www.casa-stpete.org.
• RCS (Help & Hope for People in Need) — North Pinellas Domestic violence Center, 727-442-4128, www.rcspinellas.org/the-haven-of-rcs/.
• FCADV (Florida Coalition Against Domestic Violence) — 1-800-500-1119, www.fcadv.org.
• Gulfcoast Legal Services — 727-821-0726, gulfcoastlegal.org.
• National Center on Domestic and Sexual Violence — 1-800-799-SAFE (7233), www.ncdsv.org/.
• Pinellas County Clerk of the Court — 727-464-7000, www.pinellasclerk.org.
Suzette Porter is TBN's Pinellas County editor. She can be reached at sporter@tbnweekly.com.