CLEARWATER — Pinellas County Sheriff Bob Gualtieri doesn't necessarily like the idea of arming schoolteachers; however, he firmly believes one cop on campus won't be enough to prevent harm in an active shooter situation.
Gualtieri spoke to county commissioners Aug. 20 about efforts by school districts throughout the state to comply with laws governing safety enacted after the Feb. 14, 2018, shooting at Marjory Stoneman Douglas High School in Parkland. Seventeen people died and 17 were injured that day.
Gualtieri is chairman of the Marjory Stoneman Douglas Public Safety Commission, which was established during the 2018 legislative session. Its mission is to analyze information from the school shooting and other mass violence incidents and make recommendations.
Gualtieri said Pinellas County's schools were in "decent shape — good shape" when it came to security measures required by state statute. But they could be better, he said.
"There's always room to get better," he said, adding that Pinellas had made good progress, especially compared to others that still were "not where they ought to be."
Unlike Pinellas, some schools still are not compliant with school safety laws. He accused lawyers of manipulating words. For example, he said some interpreted the part about assigning school resource officers to mean assigned on paper without having to physically be present on campus. He said one school had assigned one resource officer to six schools.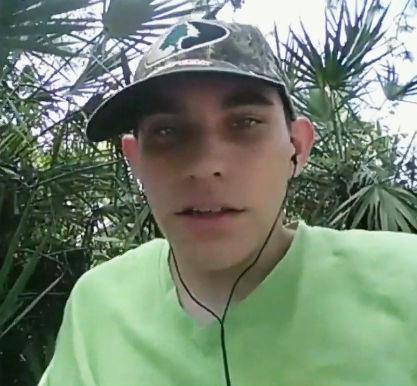 The sheriff's presentation was disturbing. He reviewed facts of that fateful day and showed videos of Nikolas Cruz, the accused shooter, as well as law enforcement assisting injured and panicked students in one of the classrooms after the shooting.
He outlined circumstances that led to his opinion that one cop won't be enough to "mitigate harm" when the next tragedy occurs. And the sheriff's firmly believes it will come. The question is just when and where, he said.
Cruz shot 34 people, killing 17 of them, including 14 students and three staff members. He fired 136 rounds in just over 6 minutes. He shot 23 people on the first floor of a building on the school's campus within 1 minute and 44 seconds. No one was shot on the second floor. Ten people were shot on the third floor in one minute and 5 seconds. The 19-year-old then spent 2 minutes on the third floor trying to set up a sniper position before giving up and leaving campus.
On the day of the shooting, Broward County School Board had no active shooter response policy, despite the fact that it had been 19 years since the Columbine High School shooting and nearly six years after the Sandy Hook Elementary School shooting, Gualtieri said.
Teachers and students had received no training and no one really knew what to do when the shooting began, he said. Teachers had one brief training session on "code red."
The staff member who saw Cruz arrive at the school with a rifle bag had identified him, as "that crazy boy," Gualtieri said. But he didn't do anything except ask another staff member to look for him. He didn't call the "code red."
According to Gualtieri, there was no communication about the shooting at the school until Cruz reached the third floor. By that time, at least 23 people had been shot.
Gualtieri said Cruz didn't shoot anyone on the second floor because everyone remained inside his or her classrooms. But when he reached the third floor, students were in the hallway, trying to escape, as if it were a fire drill.
Students didn't know about hard or safe corners and none had been designated in the classrooms.
"Hard corners" are areas in a classroom that have been deemed safe because they are out of the line of site of a shooter in the hallway. Cruz did not go inside classrooms, but instead shot from doorways.
Gualtieri talked about the lack of response by Broward County law enforcement and the school resource officer, and he also talked about opportunities that could have been available to school staff to stop Cruz had they been armed and "able to protect themselves." Cruz reloaded several times while he was inside the school.
Gualtieri understands that some strongly believe that only law enforcement should provide security and are opposed to arming school personnel. But, that's not a realistic solution, he said.
There aren't enough cops in the United States to do the job, he said, citing issues with recruitment and retention.
"Even if we had the money, we don't have the cops," he said.
Gualtieri strongly advocates, "Harm mitigation — stopping an event as soon as it starts."
Allowing school personnel to volunteer to act as guardians (to be armed) in the school is necessary, Gualtieri said.
"Based on the facts, one cop on every campus is not enough," he said. "One is not enough. Two is better than one and three is better than two," and so on.
Some school personnel want to serve as armed guardians to supplement security. Those that volunteer would undergo rigorous training, and be held to standards that in some regards could be stricter requirements of cadets at the police academy, Gualtieri said.
"It's not what we want, but what we can live with," he said. "Why shouldn't school personnel be allowed to protect themselves?"
Something different has to happen to prevent the same outcome from occurring during the next incident. The sheriff believes that something different is arming school personnel.
"There's just not enough cops," he said.
Plus, in the majority of the 46 school attacks that occurred from 1998-2018, school personnel — not law enforcement officers — were most frequently responsible for stopping the attacks.
The sheriff is pleased with the commitment and work done by Pinellas County Schools to increase school safety.
"They're ahead of the others," he said.
However, the sheriff would prefer that the district consider arming of school personnel, such as coaches, especially at the larger schools.
"But it's not my decision," he said.
Pinellas County Schools' security policy currently calls for two law enforcement officers to be assigned to each high school campus and one law enforcement officer at each middle school. In addition, a school security officer (guardian) is assigned to each elementary school.
In 2018, the School Board passed a resolution that prohibits school security officers (guardians) from holding a dual role as a classroom teacher, school administrator or member of the school support staff.
The sheriff also talked about the importance of people speaking up if they think someone is a threat. He said it was fact that the school system, law enforcement, including the FBI, had failed by not taking reports they had received about Cruz seriously. However, many more people had known about the threat and said nothing, he said.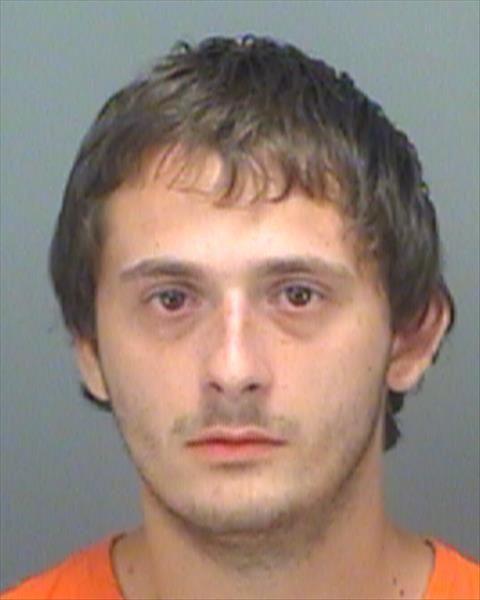 Today it a felony to threaten violence at a school and several students in Pinellas County and other parts of the state have been arrested. Most recently, an 18-year-old student at Gibbs High School in St. Petersburg was arrested after making a threatening comment in class in front of an adult and other students.
The comments were reported to a school resource officer. St. Petersburg police officers went to the Brandon Scott's home Aug. 21 where he was arrested on a felony charge of making a false report of a bomb/firearm to conduct bodily harm. Bail was set at $10,000. He was released on surety bond the next day.
"It's a different world," Gualtieri said in response to a commissioner's question about safety and training for the public in an active shooter situation.
He said people needed to be aware of their surroundings and know what they would do.
"How would you react — run or hide," he said.
The sheriff has a 14-year-old daughter. When she was getting ready to go to school recently, she had a paper tablet with her. He asked her why she needed it. Her response was so she could write down the locations of all the hard (safe) corners in every class.
Cops are trained to always have an escape plan. Gualtieri said people needed to learn to do the same thing.
"You need to know how to escape or hide. You have to have a plan. That's what cops do," he said.
Suzette Porter is TBN's Pinellas County editor. She can be reached at sporter@tbnweekly.com.