ST. PETERSBURG — After listening to the public and engaging in a lengthy discussion, eight of 15 Pinellas Suncoast Transit Authority Board members unanimously approved a contract amendment June 26 for preliminary engineering and final design contract services for the Central Avenue Bus Rapid Transit project.
Board members Joseph Barkley, Belleair Bluffs commissioner; Richard Bennett, North Redington Beach commissioner; Vince Cocks, citizen representative for Pinellas County; Gina Driscoll, St. Petersburg Council member; Pat Gerard, Pinellas County Commissioner; Patricia Johnson, Pinellas Park Council member; and Joshua Shulman, citizen representative for St. Petersburg, were absent.
The Central Avenue BRT project is an 11-mile rapid transit connection along PSTA's highest ridership corridor between downtown St. Petersburg and the beach. Estimated cost is $43.9 million with funding to come from a combination of federal, state, regional and local sources.
PSTA has applied for funding from the Federal Transportation Administration's Small Starts Capital Investments Grants Program, which officials say would pay for about 50% of the project with 24% coming from the state and 26% from local funding.
Abhishek Dayal, PSTA's director of project management, said FTA rated the project as "medium high" in March and in May, assigned a project management oversight contractor to review the project. He said everything is on track to receive the FTA grant by the end of the year.
PSTA started planning the project in 2015 and moved into the design phase in 2018. PSTA awarded a contract to H.W. Lochner Aug. 22, 2018 for a not-to-exceed amount of $1.7 million to perform preliminary engineering and final design services.
Dayal said the design is 30% complete. However, Lochner needs an additional $1.85 million to continue work, which would bring the contract cost for the first two phases of the preliminary engineering and design to $3.55 million.
That increase was what PSTA Board members were asked to approve on June 26.
Public opposed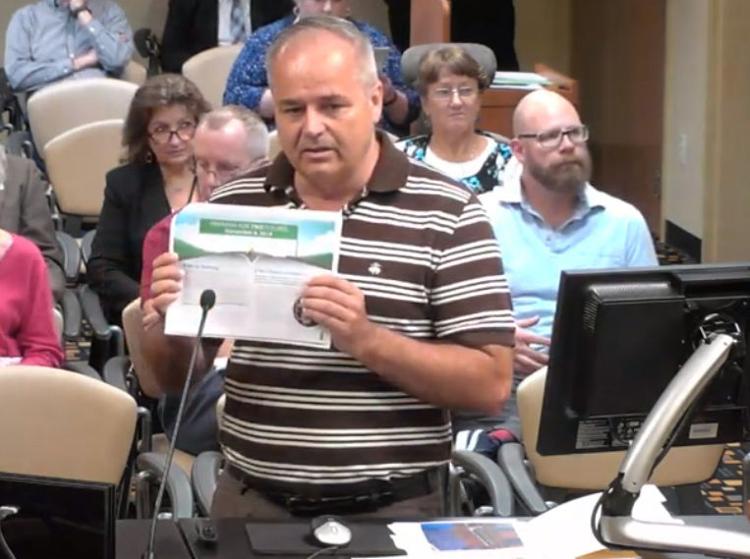 Tom Rask, a resident of unincorporated Seminole, was one of nine that spoke against the BRT project. He referenced a brochure used to promote the Greenlight Pinellas referendum in 2014 that said if voters didn't approve the transit tax, PSTA would have to default to basic routes and promised to make service cuts, starting in 2017. He pointed out that the referendum had been defeated with 62% voting no. But, no service cuts have occurred, he said.
He cast doubt on PSTA's ability to get the FTA grant and said the BRT project would not receive federal dollars in the 2020 budget. He said it was doubtful PSTA would ever receive the funding.
He claimed PSTA had failed to meeting financial guidelines set forth by FTA in 2016 and later claimed that the transit agency had failed to meet a funding deadline in April.
He said overflow crowds had attended meetings at St. Pete Beach opposing the project, and residents of South Pasadena are upset about the proposed elimination of lanes in that city and are opposed to the project.
"Is it time to pull the plug (on the project)," he asked.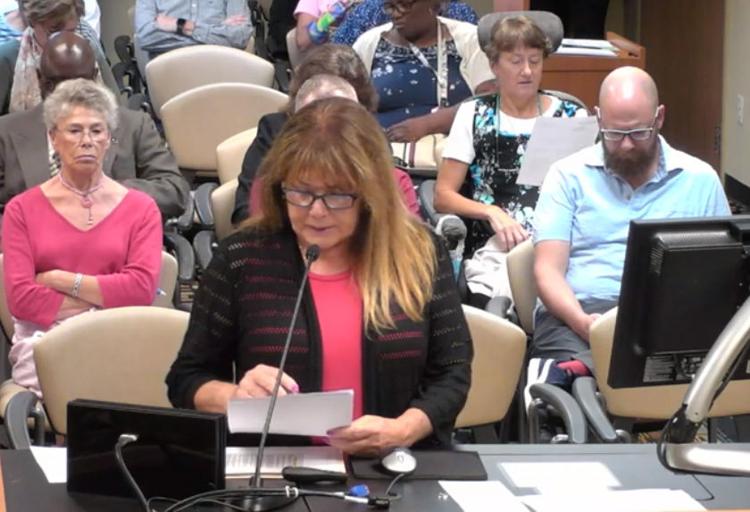 Barbara Haselden of St. Petersburg, who started the "Save Our Streets" movement, said both St. Pete Beach and South Pasadena had passed resolutions opposing the project with St. Pete Beach stating its opposition to the FTA grant application. Haselden outlines a number of objections to the project on her website, https://savepinellasstreets.net.
Other objections voiced at the June 26 meeting included loss of parking in downtown St. Petersburg, overall project cost, narrow roadway on Gulf Boulevard and lack of a regional plan.
PSTA response
Dayal said it was important to keep up the work toward completion of the region's first BRT project. He said it could provide the momentum for future connections in Tampa Bay. He said Tampa Bay Area Regional Transportation Authority was considering a future BRT project.
He said if the board approved the amendment to Lochner's contract, the project would likely hit the 60% completion mark for design by August at which time a better cost estimate for construction would be available.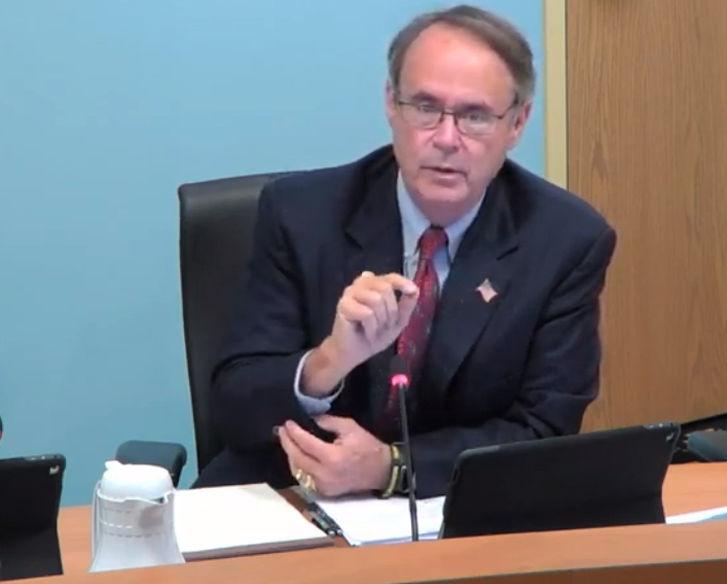 Board member and Pinellas County Commissioner Dave Eggers questioned why there was such a big difference in price for preliminary engineering and design with the contract going up by $1.85 million. He is concerned about more cost increases.
Tom Stoner, Lochner's project manager, said the original estimate had been based on preliminary plans, not actual design parameters. He said while fine-tuning the routes for the 32 bus stations, nine had to be moved to resolve different issues, which cost money.
Don Skelton, office manager at Lochner's Tampa office, added that the initial contract had not included survey costs. He pointed out that it required a new survey and design changes each time a station had to be moved.
Dayal added that a lot of changes had been made since the design phase began, such as new developments in St. Petersburg. In addition, the scope had changed due to community input and traffic signals required a redesign.
Skelton estimated it would cost about $200,000-$700,000 more for Lochner's services during the construction phase to support the contractor if any additional changes were needed. He said it was important to keep on schedule to meet project deadlines.
Board member and Pinellas County Commissioner Charlie Justice wanted to know when updated design plans would be available. Dayal said they would be made public when the design was at 60%, 90% and 100%. Open houses would be scheduled at each level, he said.
Eggers also asked about Rask's claim that PSTA had failed to do something it was supposed to do by April. PSTA CEO Brad Miller said he hadn't received Rask's email before the meeting and he didn't know what the issue was supposed to be. However, Miller said he had been told by the consultant and FTA that PSTA had met requirements thus far and had not missed any deadlines.
Eggers asked if he had that in writing. Miller said he didn't know if it was in writing, but said PSTA continued to meet with FTA regularly and had been assigned a project management oversight contractor. Miller said he was not aware of any missed deadlines.
Eggers didn't like voting on the contract amendment with seven of 15 board directors not at the meeting. Board Chair Janet Long pointed out that there was enough for a quorum. She said four of the absent members had voted to advance the matter to the full board during the Finance Committee meeting. She supported moving forward with the vote.
Eggers said he still wasn't completely comfortable with the answers to some of the concerns expressed by board members and the public.
"The devil's in the details," Eggers said. "We have to be on our game coming into the home stretch. Details are critically important."
Suzette Porter is TBN's Pinellas County editor. She can be reached at sporter@tbnweekly.com.