National Hurricane Center announced Friday afternoon that Tropical Storm Nestor had formed in the Gulf of Mexico. Dangerous storm surge and tropical storm force winds are expected along portions of the northern Gulf Coast later today and tonight.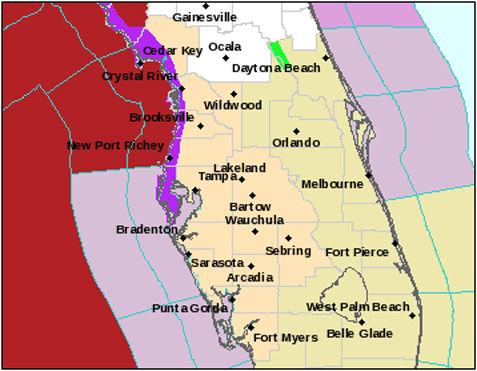 Pinellas County remains under a storm surge warning with the possibility of tides running 2-4 feet above normal in surge prone areas through Sunday afternoon. National Weather Service says residents in these areas should expect flooding of roads and property.
A high rip current risk is in effect from 3 p.m. Friday through Sunday evening. A high surf advisory is in effect from 1 a.m. Saturday through Sunday morning.
NWS says high surf of 5-7 feet is possible beginning late tonight through Sunday morning. Wind driven surf will create dangerous rip currents, which create hazardous conditions for swimmers at area beaches.
Tropical storm force winds are not as likely in Pinellas; however, NWS says they are possible in rain bands and individual showers and thunderstorms. Gusty winds less than 39 mph are likely.
NWS says there is a potential for flooding rains. The rain threat has increased from previous forecasts. Residents in flood-prone areas are advised to be cautious. Rainfall of 1-3 inches is possible with locally higher amounts.
NWS says the situation is favorable for tornados.
Mariners are advised that winds and seas will increase today resulting in hazardous boating conditions through Saturday. A small craft advisory is in effect from 4 p.m. Friday to 2 a.m. Sunday. A tropical storm warning is in effect for coastal waters from Tarpon Springs to Suwannee River.
Tropical Storm Nestor
A tropical storm warning from the Mississippi/Alabama border to west of Yankeetown, Florida and Grand Isle, Louisiana to the mouth of the Pearl River has been discontinued as of 5 p.m. Friday.
A tropical storm warning is in effect from Navarre to Yankeetown Florida.
At 1 p.m., Nestor was located about 440 miles west of Cedar Key and 420 miles west of the mouth of Tampa Bay. Maximum sustained winds were 60 mph. The potential cyclone was moving northeast at 22 mph.
National Hurricane Center says Nestor will approach the northern Gulf coast later today and tonight. It is then expected move inland across portions of the southeastern United States Saturday and Sunday. Nestor should move offshore the coast of North Carolina into the western Atlantic by late Sunday.
Local impact
Pinellas County Emergency Management is monitoring the system and advises residents to review their preparedness plans, as the county could experience severe weather including heavy rain, gusty wind, strong rip currents and high surf. No sand bags are being distributed.
Residents are urged to sign up for Alert Pinellas at www.pinellascounty.org/alertpinellas. For more information, visit www.pinellascounty/emergency.
Emergency Management officials in Tarpon Springs are advising residents of possible storm effects, including rain of 2-3 inches and street flooding. Tides are expected to run 2-4 feet higher than normal. High tide is at 4:43 p.m. Friday and 3:47 a.m. Saturday, which is also a King tide. Residents should expect tidal flooding in areas normally affected. Sandbag stations have been restocked at Roosevelt Boulevard and Dodecanese, as well as at the Splash Park on Live Oak Street.
Cancellations
 • Friday night's performances at Clearwater Jazz Holiday have been canceled. Information about performances on Saturday and Sunday will be posted at www.clearwaterjazz.com. Cancellations are not anticipated at this time, but there may be delays.
 • East Lake Fire Rescue has canceled its sixth annual 5K Run/Walk for Charity and after party scheduled on Saturday, Oct. 19. Participants can continue to pick up packets through 7 p.m. Oct. 18 at Station 57. No information about rescheduling is available.
• Keep Pinellas Beautiful has canceled the International Coastal Cleanup scheduled on Saturday, Oct. 19 due to inclement weather. This includes cleanups at North Redington Beach, Indian Rocks Beach, Gandy Beach, Sand Key and Upham Beach.
• Fergtoberfest II and Warrant concert scheduled for Oct. 18 has been cancelled. A new show will likely be scheduled in the spring of 2020. Existing tickets and invitations will be honored. Those who want a refund should contract the point of purchase.
Suzette Porter is TBN's Pinellas County editor. She can be reached at sporter@tbnweekly.com.