CLEARWATER — The U.S. Department of Labor released a 52-page report May 15 detailing its review of two local workforce areas, pointing to more than $17.6 million in questioned costs.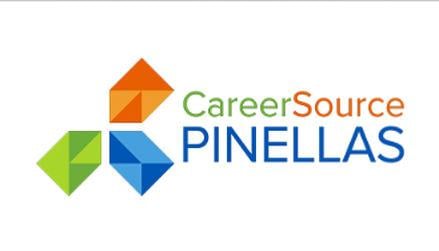 Pinellas County Commissioner Pat Gerard shared the news with fellow commissioners May 21. Gerard is the county's representative on the CareerSource Pinellas Board, which is one of the two workforce areas that were subject to the comprehensive compliance review. The second was CareerSource Tampa Bay, which operates in Hillsborough County.
DOL's Employment and Training Administration began its months-long review last year after the Tampa Bay Times and other media sources reported allegations of wrongdoings by both organizations and their former CEO Edward Peachey.
CareerSource Pinellas hired Peachey in 2003 and fired him on Feb. 28, 2018. CareerSource Tampa Bay hired Peachey as its CEO in 2010 and terminated him on March 15, 2018.
ETA's review confirmed fraudulent job placements, falsified records and failure to comply with numerous components of the Workforce Innovation and Opportunity Act. These violations included 17 findings of noncompliance, three areas of concern and more than $17.6 million in questioned costs subject to disallowance.
The ETA report placed much of the responsibility on Peachey, as CEO of both workforce agencies. ETA said Peachey had managed operations with "improper governance and administrative structures," resulting in a lack of adequate oversight and mismanagement of funds, in addition to many other violations of WIOA provisions.
Furthermore, the administrative structures "were strategically developed and implemented to subvert the requirement to implement appropriate internal controls," the report said.
"Mr. Peachey was the nexus between the boards, by exercising complete control of all communications, operations and outcomes," the report said. "His undue influence rendered both boards ineffective in carrying out proper governance, internal controls and oversight of operations."
The ETA provided one example of Peachey's undue influence — his vetting and nominating of board candidates, which were then approved by County Commissioners.
ETA didn't absolve local elected officials or local workforce boards of responsibility in the violations. ETA said their lack of proper fiduciary oversight had created an environment that was "vulnerable" to mismanagement, waste and fraud and had allowed the abuse to occur undetected.
An area of concern was lack of training for chief local elected officials and workforce board members on their roles and responsibilities.
Peachey's pay raises also received scrutiny. His pay increased from $120,000 in July 2009 to $209,400 in October 2016. In addition, the time he worked decreased from 40 hours to 30 hours at each workforce location. The review found no documentation of board approvals for the pay raises or the change in work hours.
The state and both CareerSource agencies are required to submit a comprehensive corrective action plan within 45 days of the receipt of the report to ETA for review and approval.
Changes made in Pinellas
Pinellas County Commissioners have worked with the CareerSource Pinellas Board to make changes in the past year.
Since July 2018, about 60% of the CareerSource Pinellas Board members have been replaced using a new process approved by the County Commission. New and current board members also have gone through an orientation.
The Pinellas workforce agency no longer shares services with CareerSource Tampa Bay. CareerSource Pinellas hired a new CEO in October. It also revamped its finance department and selected a consultant to serve as chief financial officer until a new one was hired.
The County Commission hired a consultant to review the current organizational structure and make recommendations for improvements. Two audits have been completed. Improper procedures pointed out in the ETA review have been modified or eliminated. Work continues to make sure the local board complies with requirements and practices are sound.
However, Pinellas Commissioners remain concerned about the continued employment of the CareerSource Pinellas' attorney, Charles Harris, who represents both the Pinellas and Tampa Bay agencies. They talked about what could be done about that situation on May 21.
Gerard said the County Commission had done what it could. The CareerSource Board chair had been removed and steps were taken to replace many of the board members.
"But the board (CareerSource) has to fire the attorney," she said.
County Attorney Jewel White was asked to look for any actions the commission could make.
Suzette Porter is TBN's Pinellas County editor. She can be reached at sporter@tbnweekly.com.