CLEARWATER — Pinellas County's Parks and Conservation Resources Department recently completed mechanical thinning work at four county parks, and some residents aren't happy.
Paul Cozzie, director of Parks and Conservation Resources, explained why the work was done at Lake Seminole Park, War Veterans Park, Boca Ciega Millennium Park and Walsingham Park during a May 19 county commission meeting.
He said the mechanical thinning was part of his department's ongoing land management activities. It helps reduce the danger of wildfires and improves the health of the natural areas.
"We didn't expect the reaction of the patrons," Cozzie said.
He said in the future more education would need to be done ahead of time to make people understand that the work was not a destructive activity but a way to reduce the fire danger.
"Though temporary, the visual impact of this activity is admittedly jarring to the public but is necessary to maintain the long-term health and sustainability of these natural areas," Cozzie wrote in a memo to County Administrator Barry Burton.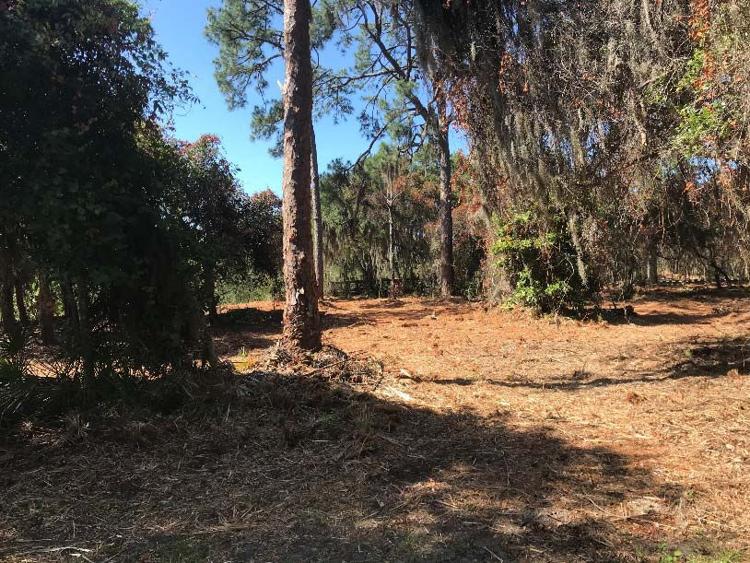 He said the process had been used at many parks and preserves over the years, including Brooker Creek Preserve, Heritage Village and property adjacent to the Florida Botanical Gardens.
The recent thinning resulted in seven written complaints from nearby residents and park patrons, he said in his memo.
"With the benefit of hindsight, more robust public education may have mitigated some of those complaints, which are largely based on opinion and not sound land management principles," Cozzie writes.
Cozzie prepared a report to explain how the work was done.
A contractor was hired to thin the overgrown vegetation at the parks during April and May.
Cozzie explained that this vegetation, including palmetto and shrubs, is normally kept under control by fire caused by lightning. Without fires to keep the vegetation in check, it increases to the point that it shades out other plants and reduces diversity.
It also provides fuel for wildfires that burn at higher temperatures and spread over larger areas, which can damage ecosystems and kill trees. Wildfires also pose a risk to life and property in developed areas.
Cozzie gave an example of a wildfire that occurred in Walsingham Park in March 2016, which quickly grew and crossed over a paved road where it destroyed vehicles and park structures. The fire then smoldered for days, burned all the landscaping and many large trees were lost.
He said in areas where it was safe, controlled burns were done to control the vegetation, but that is not possible in all parks, so mechanical thinning is used to shred and grind overgrown vegetation into mulch.
Once the areas are thinned, native plants have better access to sunlight and nutrients allowing them to thrive within weeks of the treatment.
Prior to mechanical thinning being done, pre-treatment surveys are done to locate such things as gopher tortoise burrows and other sensitive areas or hazards. The work is done in a way to minimize effects on wildlife, the report said.
Commissioner Janet Long thanked Cozzie for his report and said it was helpful.
"But it doesn't take away from the awful look of it," she said.
Long asked how long it would be before the areas would "look beautiful again."
Cozzie said it would take a few weeks or months, dependent on the rainfall.
"In three to five years, we'll have to do it all again to get rid of the palmettos," he said.
Suzette Porter is TBN's Pinellas County editor. She can be reached at sporter@tbnweekly.com.