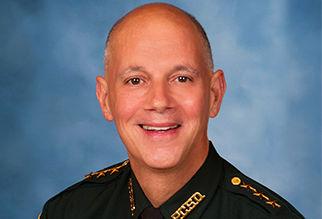 TALLAHASSEE — The Florida Sheriffs Association announced on July 31 its leadership for the 2019-2020 year. The newly-elected President, Pinellas County Sheriff Bob Gualtieri, will preside over the association and work with the staff and board of directors to guide the efforts and direction of FSA and its 67 Sheriffs.
Gualtieri began his career with the Pinellas County Sheriff's Office in 1982. He was appointed sheriff in 2011. He was elected in 2012 and re-elected 2016. Gualtieri began his career as a detention deputy working in the Pinellas County jail.
After attending the police academy, he joined the Dunedin Police Department as a patrol officer and later rejoined the Pinellas County Sheriff's Office as a law enforcement deputy. Over the next 15 years, he served in many different components of the agency, including several years conducting domestic and international drug trafficking investigations as part of a DEA task force. Gualtieri earned his bachelor's degree from Eckerd College in St. Petersburg and his law degree from Stetson University College of Law.
After graduating from Stetson and being admitted to the Florida Bar, Gualtieri entered private practice in Tampa, specializing in labor and employment defense. He returned to the Pinellas County Sheriff's Office in 2006 as its general counsel and was appointed chief deputy in 2008. Gualtieri served in the dual role of general counsel and chief deputy until he became sheriff in 2011. Earlier this year, Sheriff Gualtieri received the 2019 Ferris E. Lucas Sheriff of the Year award from the National Sheriffs' Association.
"It is an honor to serve as president of a prestigious and historical organization such as the Florida Sheriffs Association," Gualtieri said. "We will do everything it takes to continue making the association and our community proud."