LARGO — A 25-year-old Pinellas County Jail inmate suffered numerous injuries during an unsuccessful attempt to escape from the recreation yard of the maximum security area about 10 a.m. June 9.
Pinellas County Sheriff Bob Gualtieri provided details of what he described as a "very unique situation" during a June 10 press conference.
"I can't think of any time we've had anything like this, probably not in the last 25 years," Gualtieri said.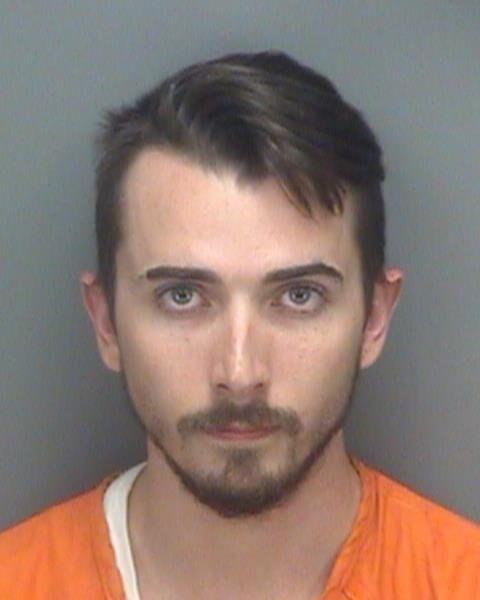 Cody Jondreau was arrested May 11 in Polk County on a warrant out of Williams County Ohio on murder charged in connection with the death of a 9-week-old. He was booked into the Pinellas County Jail, 14400 49th St. North in Clearwater, May 28 on a U.S. Marshall's hold.
Gualtieri said Williams County has an agreement with the Marshall's Services to transport its prisoners. Pinellas County has an agreement with the Marshall's Services to house their inmates and, on average has about 300 federal inmates in the jail at any given time.
Gualtieri said Jondreau had been scheduled to be transported back to Ohio next week.
Jondreau was housed in the maximum security area of the jail. The same as all other inmates at the jail was allowed to spend time in the recreation yard, which is where he tried to make his escape on June 9.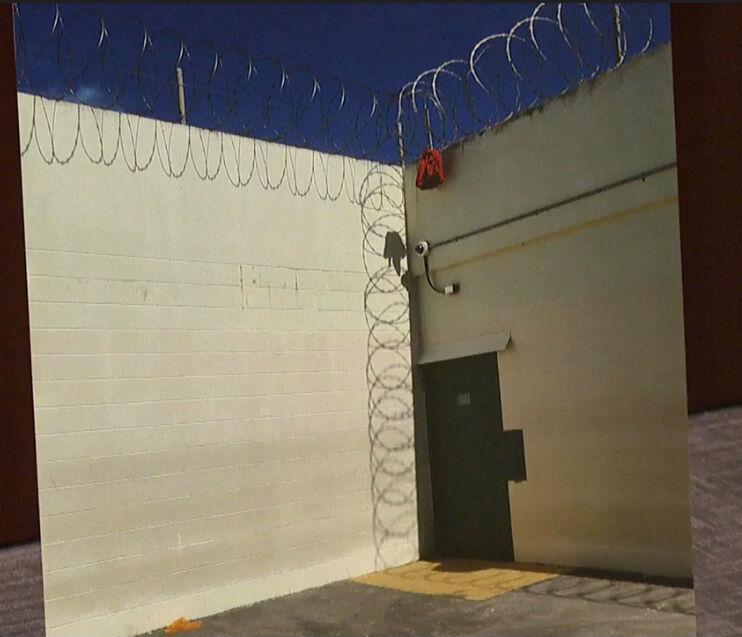 Gualtieri said Jondreau was in a restricted area when he managed to hoist himself up to a conduit and get to the top of the wall. He then used his shirt to get over the razor wire. The sheriff said it took him 26 seconds to get to the roof.
His timing was perfect, Gualtieri said, using a brief moment in time when a deputy usually stationed on a catwalk above the recreation yard stepped inside the tower to use the phone because the inmates wanted to go back inside.
Jondreau jumped off the 14-foot-high roof and ran across a parking lot to a fenced area where he climbed a 13-foot high fence with razor wire that separates the jail from the Pinellas County Justice Center, 14250 49th St N, Clearwater.
Gualtieri said deputies saw him when he got to the fence and tried unsuccessfully to take him off it. Jondreau fell onto the courthouse side of the fence and got up and ran. Deputies took off after him. They caught up with him behind Golf Cart Systems 5325 140th Ave N, Clearwater. Gualtieri said they used a Taser on him and he fell to the ground. He managed to get back up and tried to run, but the three deputies managed to take him to the ground and handcuff him, Gualtieri said.
He was taken to the hospital for treatment of a broken heel and he received about 80 sutures for his extensive lacerations.
The whole escape attempt took about 10 minutes. He was never out of the sight of deputies. There was no danger to the public, according to the sheriff.
Still, Gualtieri said the incident was concerning.
"We run a safe jail," he said, adding that it was the "perfect storm."
He said there was no indication that Jondreau had any help. In an interview, he claimed it was a spontaneous opportunity, the sheriff said. But Gualtieri thinks the man likely spent some time planning and assessing the situation. He reportedly said he didn't like jail and didn't want to go back to Ohio. His plan had been to use an Uber to travel to Panama.
Gualtieri said he would probably charge Jondreau with his failed escape if and when he was released from Ohio. Right now, he just wants the man out of his jail. He is being held in a single cell without any access to the recreation yard.
A complete review of the events that occurred June 9 is in the works. Gualtieri said any necessary changes would be done.
"It is troubling and its concerning," he said. "We'll look at it and see if there is anything to do differently. There's nothing glaring, but it is concerning."
Suzette Porter is TBN's Pinellas County editor. She can be reached at sporter@tbnweekly.com.