LARGO — Pinellas County Sheriff Bob Gualtieri fired a child protection investigator Sept. 20 after she was arrested and charged with three felony counts of falsifying records.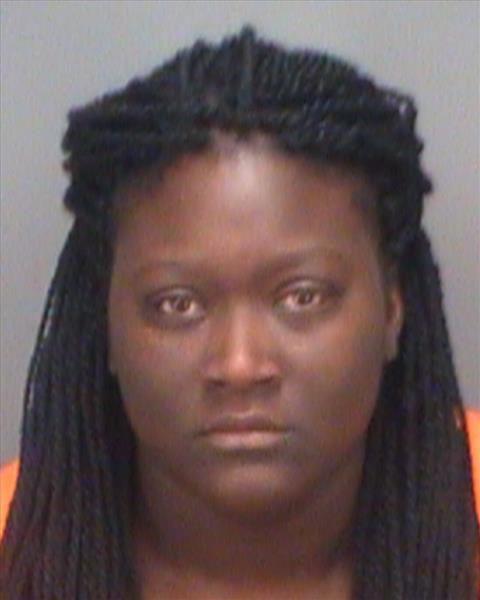 Taylor Ashleigh Martin was booked into the Pinellas County Jail. Bail was set at $5,000. She was released on surety bond the same day.
Gualtieri talked about her arrest at a press conference Sept. 20 at the Administration Building in Largo. Martin had worked as a child protection investigator since April 29, 2016.
According to the sheriff, Martin was on her honeymoon when her supervisor started reviewing some of her case files and found entries that didn't seem consistent with her prior work. Specifically, Martin's report on "collateral neighbor" interviews had seemed "questionable, not comprehensive and generic," Gualtieri said.
Martin's supervisor notified her supervisor and the decision was made to do follow-up interviews with the neighbors on three of Martin's cases. Gualtieri said when the neighbors were asked if they had been interviewed by Martin or anyone else from the Child Protection Division, they said no.
A review of all Martin's cases from the last six months began.
Gualtieri said when Martin returned from vacation, she was asked about the reports and at first denied doing anything wrong. But when pressed, she admitted falsifying the records, Gualtieri said. She reportedly said she had been "overwhelmed," and had too many reports to complete before her deadline.
In all three cases, Martin had written that neighbors she had interviewed had no concerns about the welfare of the children or knew about any problems with the households in which they lived. However, when those neighbors were actually interviewed, all had concerns.
In one case, the neighbor said there could be drug dealing going on at the home and reported "shady people" coming and going from the residence. In a second case, Martin wrote that the neighbor had not heard any domestic violence from the home in question, when the neighbor had heard arguments.
In the third case, Martin wrote that a neighbor had no concerns about the mother's alcohol use. When interviewed, the neighbor said she was worried about the mother's drinking and that the children ran through the streets unsupervised.
"She made up specifics that turned out to be false," Gualtieri said.
Fortunately, no children were harmed by Martin's "utter failure to do her job," Gualtieri said, adding that all her cases would be reviewed.
This is not the first time a Pinellas County child protection investigator has been arrested and fired for falsifying records. Detectives arrested former investigator Steven Michael Urban, 29, of Largo March 8, 2018 on 10 felony charges of falsifying records.
The sheriff's office then put into place additional oversight and review measures, which Gualtieri attributed to the supervisor's ability to find the problem with Martin's records.
The sheriff said, "Hopefully, this will be the last one, and we won't have another one of these."
He said child protection investigators at the sheriff's office carry an average of 15 open cases at a time.
"That's not an inordinate amount," he said, adding it was consistent with standards that say caseloads should be in the 12-17 range.
Gualtieri said Martin should not have been overwhelmed and did not have too many cases.
"She just chose to cut corners and not do her job," he said, adding that if she was having trouble, she should have asked her supervisor for help.
In the three cases where the neighbors had been interviewed after the fact, none of those interviews would have changed the outcome, "but they could have," Gualtieri said.
"We got very lucky nothing bad happened from her falsehoods," Gualtieri said. "This could have very easily put a child in harm's way."
Suzette Porter is TBN's Pinellas County editor. She can be reached at sporter@tbnweekly.com.