SEMINOLE — One of the key elements of the new Waterfront Park is now open for residents to enjoy.
City and community leaders joined Oct. 23 to cut the ribbon on the park's new boardwalk that overlooks Boca Ciega Bay.
The latest addition to the park, which is along Park Boulevard next to Home Depot, is 10 feet wide, made of composite wood and features two designated fishing areas.
Its estimated cost was just over $141,000.
Other elements of the park are also wrapping up, such as pavilions, sidewalks and the 2,400-square foot, $426,000 facility for restrooms and storage.
"That restroom facility, it looks like we could have a council meeting there," Mayor Leslie Waters joked during an Oct. 13 City Council meeting.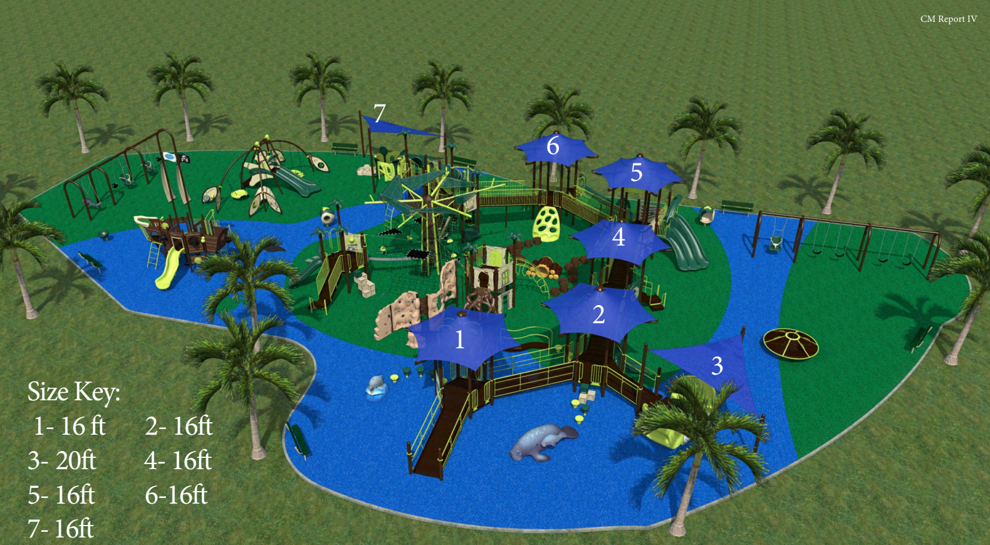 Construction of a $750,000 all-abilities playground also is expected to commence soon. The playground will be fully accessible to those in wheelchairs and mobility devices, as well as have components incorporating imaginative and sensory play.
The city was awarded a $250,000 grant from the Florida Recreation Development Assistance Program for the playground. A $200,000 grant from the National Park Service's Land and Water Conservation Fund will also help fund portions of the projects.
Some residents have expressed concern about a lack of shade at the playground and have even called for the city to install a water splash pad.
Recreation Director Becky Gunter advised against it, however, citing health concerns, logistics and expense. It's possible the city would also have to keep a lifeguard on site.
Vice Mayor Chris Burke recommended the city explore large water misters.
On Oct. 13, City Manager Ann Toney-Deal advised against the move, noting that Playmore Recreational Products and Services said the addition of water misters would void the warranty for the playground.
Gunter also called her counterparts in other cities in the county and none of them use misters, citing health and safety concerns.
Toney-Deal told council members that shade shouldn't be a big concern, though, because shade structures are implemented into the design, including landscaping and trees like red cedars and rainbow eucalyptus.
"We can't have a total shade area, but there are certainly opportunities to get out of the sun," she said.
She added that more could be added later.
"After the park is developed and we see how it is, we can go back in and maybe put in a couple more shade structures," she said. "But any large shade structures would change the dynamic of the playground. It would change the cost of the playground and we feel like there are sufficient areas to have a respite from the sun."