SEMINOLE – During the Nov. 27 Seminole City Council meeting, Mayor Leslie Waters addressed comments made by Councilor Bob Matthews about her at the previous meeting.
In a statement he read at the council's Nov. 13 meeting, Matthews called Waters "a bully" and alleged that he had been "mistreated" by her. He said she has "censored" and interrupted him at past meetings.
At the Nov. 27 meeting, Waters said she had planned to ignore Matthews' "lack of decorum and civility" until she read "the screaming headlines and one-sided newspaper article" about his comments published in the Seminole Beacon.
In the Nov. 29 edition, the Seminole Beacon reported Matthews' statement against the mayor, as well as her brief response to it at that time.
She said that in her entire political career "never has (she) witnessed an elected official go after another with such disrespect and vitriol as Mr. Matthews did on Nov. 13."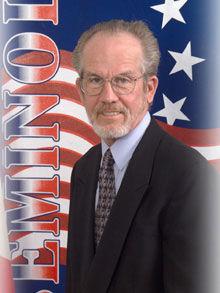 She added that "people around Seminole read in the newspapers and want to know, 'What's the problem? What's the issue? What's wrong with him? Don't even worry about it. Consider the source.'"
Waters said she typically tells people he's "an unhappy man who has a penchant for being at odds with people in leadership." Now, though, he has turned to "juvenile name-calling," she said.
She also addressed some of his issues and said she doesn't interrupt him.
"It's called keeping councilors on point, keeping meetings moving along," she said.
She had planned to schedule a workshop to discuss some of Matthews' concerns, but told City Manager Ann Toney-Deal she was rescinding that request.
During the meeting, Councilor Chris Burke called on Matthews to apologize to the mayor for "calling her names on the dais at the last meeting."
Matthews said, "It's a two-way street. That apology's a two-way street. I'm happy to concede to work with the mayor when the mayor concedes to work with me and not interrupt me."
In a prepared statement, Burke said that as the "senior statesman" on the council, he should "know better." He said Matthews' comments were "out of line" and "uncalled for."
Burke said, "The mayor did not bully you in any way. You can't call someone a bully just because you don't like what someone has to say."