SEMINOLE — Despite the adverse effect the COVID-19 pandemic is having on various revenue streams, the city of Seminole will once again not be raising its property tax rate.
City councilors voted 7-0 on July 28 to set the maximum millage rate at 2.4793 mills — the same number it has been the past 14 years.
The Pinellas Property Appraiser's Office will publish the rate on notices sent to residents later this month. Councilors can still decrease the rate, but can't increase it when they make their final decision at two public hearings in September.
The rate is equivalent to $2.47 for every $1,000 of assessed property value.
The decision was made easier by the fact that the property appraiser estimated the city's total taxable property value has increased 8.87% up to $1.72 billion. The hike was the fourth-highest in Pinellas County.
It means maintaining the rate will still generate an additional $251,500 in revenue. It also means property taxes will likely increase for most residents.
Breaking down the budget
The financial uncertainty created by the coronavirus pandemic is reflected in the proposed fiscal year 2020-21 budget, which totals just over $21.9 million and is almost 10% ($2.4 million) less than last year's budget.
In her introduction to the budget, City Manager Ann Toney-Deal wrote that it "represents the continuation of a conservative spending plan designed to efficiently deliver high quality services to our community while maintaining the city's fiscal sustainability today, tomorrow, and well into the future."
Toney-Deal adds that the estimated $251,500 boost in property tax revenues will help, but it won't make up for the pandemic's impact.
"It will not be enough to offset the impact of the COVID-19 pandemic which will adversely affect various sales taxes, charges for services, library fines, and investment income," she wrote.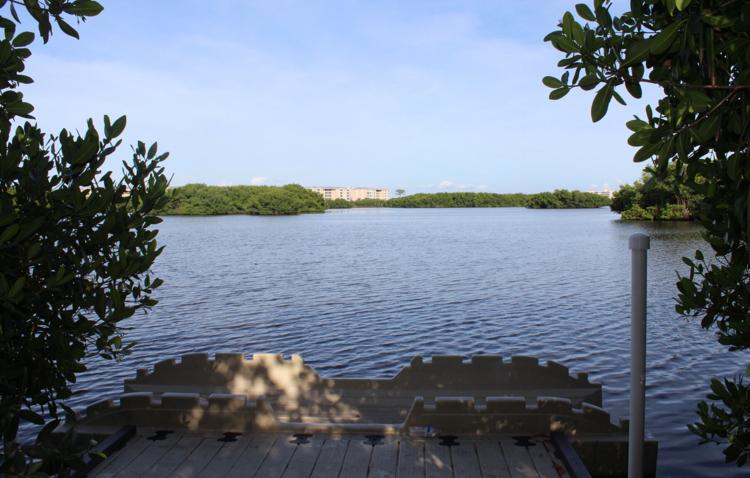 Capital projects
But that doesn't mean the city isn't forging ahead on long-awaited capital projects.
The most anticipated of which might be the completion of Waterfront Park, which is along Park Boulevard next to Home Depot.
Construction on the observation boardwalk, waterfront access trail, pavilion, restroom, and inclusive ADA accessible playground is expected to be completed this year. The budget also has $525,000 set aside for construction of a gazebo, installation of irrigation, and final landscaping.
The redevelopment of Blossom Lake Park at 10407 Blossom Lake Drive will also move forward.
A combination of city funds ($200,000) and state grants ($350,000) will provide for ADA accessible playground equipment and construction of 0.75 miles of an 8-foot-wide paved fitness trail with three exercise/fitness stations.
New monument signs at a cost of $75,000 will be installed at both parks.
A new fire station will also be taking a step forward.
Fire Station 129 will provide fire and EMS services to the residents and visitors of the Bay Pines area.
The city will spend $150,000 in Penny for Pinellas sales tax revenue to "fine tune conceptual designs that currently exist," according to the city's capital improvements plan document.
It adds that the city will be working with Pinellas County to develop a timeline for final design, construction and funding during the five-year planning period.
In other news
Councilors voted 7-0 to continue using the Pinellas County Sheriff's Office for law enforcement services.
The cost of the one-year contract is just over $1.8 million, which is $45,932 more than the FY 2020 contract. It includes patrol services, one community policing deputy, and six school crossing guards.