SEMINOLE — The three candidates vying for two at-large Seminole City Council seats in the Nov. 5 election — Thomas Barnhorn, Jim Olliver and Kelly Wissing — addressed questions about city issues at a Sept. 26 forum at Seminole Garden Apartments.
The event was hosted by the Seminole Garden Community Club and facilitated by the League of Women Voters.
Mayoral candidates Darren Clark and Leslie Waters did not participate in the forum because Waters was unable to attend the event. The rules of the evening stipulated that if any candidate did not have an opponent at the forum, then they couldn't participate. Because Waters wasn't in attendance, this meant Clark couldn't participate.
In a Sept. 10 email, Waters told Seminole City Clerk Ann Marie Mancuso that she couldn't attend the forum because of "a conflict."
Clark said he was "disappointed" that he couldn't participate in the forum. He was invited to be part of a candidate meet-and-greet following the forum, though.
At the forum, Ken Wrede served as the moderator for the LWV. He posed a number of questions, many collected from the audience, to Barnhorn, Olliver and Wissing.
Below are several of these questions and the candidates' responses.
What do you consider to be your greatest accomplishment in the community?
Olliver said that he's "done a number of things in this community … to make it a better place."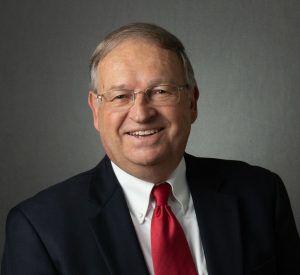 This work ranges from serving as the founding provost of the St. Petersburg College Seminole campus to his current work as president and chair of the Greater Seminole Area Chamber of Commerce.
If he had to pick just one accomplishment, though, he would choose his work with helping to launch SPC's campus in Seminole.
"It has meant so much to this community," he said.
Wissing said she's given back the most through her work with local schools. She serves as the School Advisory Council chair at Starkey Elementary School and is also a PTA member at Starkey, and is a past board member.
She thinks giving back to "the education system" is important because it is "the foundation" of the Seminole community.
Barnhorn, an incumbent candidate, said his greatest accomplishment "started when (he) first came on council." As a body, the council lowered the millage rate, he said, "and were able to keep it down."
The city is also now debt-free, an accomplishment not experienced by most cities, he said. This was accomplished without cutting activities or projects, he added.
In your opinion, what is the most important reason for you to be elected to City Council?
Wissing said she wants to be "the voice" of the residents.
"My platform is you," she said.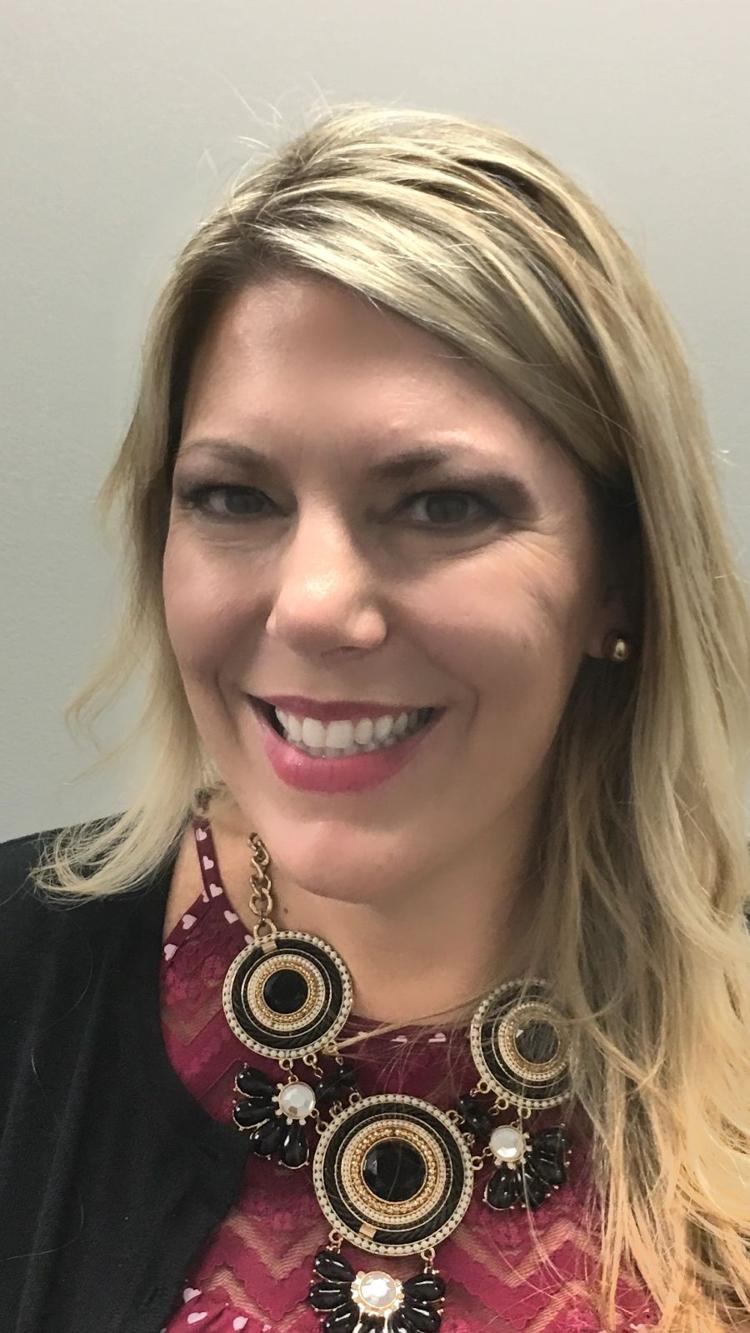 She recalls a time when she came before council with an issue in her neighborhood. A developer wanted to build a subdivision that she and other neighbors were unhappy about.
When she expressed her opinion to council, she "felt unheard."
She said, "I felt that my opinion, my voice didn't matter. That started the ball rolling and gave me the fire, the drive to make a change."
Barnhorn said he hopes to "continue the work (he) started in the year 2006," when he was first elected to council.
"I have a hard passion, a drive to give back to my community," he added, which he said he does through both his business and his work on council.
Olliver said, "I've got the experience, the dedication and leadership skills to get the job done."
Though Seminole is "a small city," it still faces many "complex issues that require a leadership skillset that I believe I have," he said.
What do you think are the top two issues currently affecting the Seminole community?
Barnhorn said "controlling growth" tops his list of major issues affecting the city. While he encourages the city's growth, he wants to find a balance "somewhere between the convenience of the builder and convenience of the resident."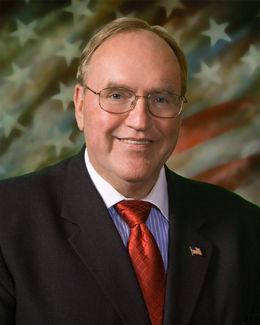 He also thinks road and sidewalk improvements are needed.
Olliver thinks infrastructure it an area that requires major focus. As he's met with Seminole residents, it's an issue that consistently comes up, he said.
"They want taxes to be kept low, but they also want infrastructure to be solid and safe," he said.
Economic development is another area of importance, he said.
Wissing said that communication is a "huge" issue. She thinks many Seminole residents and those living in unincorporated areas of the city don't always know about city news and events.
She praised the updated city website, but thinks Seminole should develop an app to better communicate with residents.
She also thinks the ongoing firefighter contract negotiations is an area of concern
"It's important to make the employees of our city happy," she said. "They're the foundation of our city."
How does the City Council balance the interest of commercial developers with the existing population in Seminole?
Barnhorn said the council sets the policies that balances the needs of developers and residences. It's important to find "a way to say, 'OK, it's Sunday, it's 8 a.m., don't start banging the drum at that time,'" or on a Saturday evening, "'Why are you out running tractors?' The residents don't need to see that."
He said he has a couple of ideas about how to handle this if reelected.
Olliver said that while campaigning he's encountered a lot of questions "about code enforcement and issues where the neighbor's fence is in the wrong place or has fallen on my yard," he said. "This is a tricky issue, but the city has codes and ordinances to address them."
Wissing said it goes back to "listening to our residents." Making sure they feel heard is important, she said.
In these scenarios, "it's so important for balance," she said.
She added, "I think it's about balance. I want us to grow, but we have to be innovative, we have to move forward, but it has to be a very, very cautious balance."
Could you please give an issue that you think is going to be an issue in 5 to 10 years?
Olliver supports earmarking Penny for Pinellas IV sales tax money for a comprehensive stormwater and drainage study. The city also needs to get ahead of potential roadway issues, too.
The city also needs to consider climate change and the sea level rise, he added. "We have to be anticipatory on that front, too. I believe in the science and we have to address those issues."
Wissing said traffic issues have grown in Seminole in recent years. Traffic is "grossly bumper to bumper," she said.
"It's frustrating when you're just trying to go a couple of miles down the road," she said. "It's something long-term that we've got to make sure we are looking ahead and that we are making arrangements."
Stormwater drainage is another concern, she added.
Barnhorn also pointed to stormwater drainage as an issue to keep in mind, especially as it affects Lake Seminole. Debris in the roadway is dumped into the lake, which then needs to be cleaned, he said.
"We need to find a way to stop it along the way," he said.
The council recently made the decision to purchase the Repetto property for $1.5 million. Do you approve or disapprove of this purchase?
Barnhorn called the purchase a "fantastic" decision. Wissing said she disapproved of the decision. Olliver responded that he was uncertain.
There's been a recent article in the Seminole Beacon that suggests there is low morale among city employees. What are your thoughts on that issue?
Barnhorn said that any company with more than 25 employees is likely to have "a couple" of unhappy workers.
"Fortunately, for me, I don't run into them" in the city, he said.
Instead, he encounters "smiling employees, people who say thank you for what the city's doing for us," he said.
Olliver said that in his experience, all organizations have individuals with either high or low morale.
The council, though, needs to ask "how extensive is the low morale problem, if there is one, and is it isolated to certain departments," he said.
While he is uncertain of the details, Olliver said, "Clearly there's enough smoke there that the City Council needs to determine to what extent there is a morale problem and then to address it."
Wissing said, "Obviously, yes, we have an issue."
It goes back to communication, she added.
If elected, she would advocate for hiring a consulting firm to conduct an anonymous survey among all employees.
"We need to find out what the problem is," Wissing said. "Clearly, there is one."
What do you consider to be the city's most important public safety priorities and then how would you address them?
Wissing said that talking to residents during her campaign, sidewalks have come to her attention as "a very hot topic." Some sidewalks have cracks, she said, others have roots growing underneath them and creating issues.
"It seems to be something that's coming up over and over and over again," she said.
Barnhorn said traffic has increased and roadway safety is an area of concern. Traffic light synchronization could solve some of these problems, he said.
Sidewalks in need of repair are another issue, he added.
Olliver agreed that traffic is a concern, but also had concerns about car break-ins. He referenced a recent report from the city's community policing officer who said there were around 30 car break-ins in unincorporated Seminole over Labor Day weekend.
"Things like that transfer from neighborhood to neighborhood," he said, and residents need to be aware of the issue.