SEMINOLE – As 2018 comes to a close, let's take a look at some of Seminole's major headlines from the past year.
Mayor accused of 'inappropriate and threatening actions'
This fall, a journalist and Community Emergency Response Team volunteer filed a complaint against Mayor Leslie Waters claiming she made "inappropriate and threatening actions" against him prior to the Oct. 15 CERT meeting.
Steven Hirschfield, who operates the local news website IONTB.com, sent a detailed complaint about the mayor via email to City Manager Ann Toney-Deal and other members of the Seminole City Council.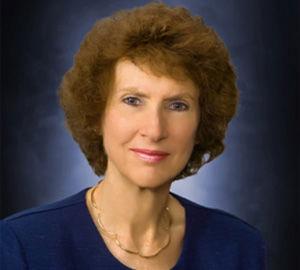 He alleges that the mayor was upset that he had attended the Oct. 9 council meeting and workshop, where the city manager evaluations from council were discussed.
"She explained to me that I have no business 'meddling' in things within the city," he wrote. "She stated that if I have any concerns, I needed to contact the city manager or herself."
Hirschfield alleges that the mayor told him he has "no business placing public record request(s) with the city" because he is a resident of unincorporated Seminole. This comment, he said, was in reference to his Oct. 9 public records request for copies of the city councilors' evaluations of Toney-Deal. He said that IONTB has never covered politics and he didn't intend to publish any articles about the evaluations when he requested them.
In his complaint, he wrote that "the mayor did not end the assault with the initial interaction. During a break, despite trying to distance myself from her, she berated me, letting me know that I do not pay taxes in the city and it is none of my business."
He reminded her that he does pay taxes as a resident of the Seminole Fire District, he wrote.
Hirschfield also wrote that he told her that they were at "a public meeting and she is out of line. Once again, she told me to mind my own business and to 'back off.'"
After the meeting, he alleges, the mayor whispered into his ear "to heed her advice in a threatening manner."
Brad Dykens, Seminole Fire Rescue's CERT program manager, backed up Hirschfield's allegations in an Oct. 17 written statement. He wrote that the mayor approached him in the hallway outside the training room at Fire Station 29. 
Her first words to him, he wrote, were, "'Why was he at the meeting?' My reply was who is he and what meeting? I was then told, 'You know who.'"
In his statement, he wrote that the mayor told him Hirschfield had attended the Oct. 9 workshop.
"The mayor informed me that he should not be there (because) 'he is not a resident of Seminole,'" Dykens wrote. "She also asked if I knew what he was up to. I was surprised and astonished that the mayor was asking me about Steve's attendance and intentions."
He alleges the mayor then told him that he "'should do something about it.'"
"I did feel that I was being coerced in a veiled attempt to discipline and/or direct a CERT member over something that was not a CERT matter," he wrote.
Waters dismissed both complaints, though. In an email, she acknowledged having a conversation with Dykens before the Oct. 16 CERT meeting, calling it "a 20-second chat standing at the refreshment area in the fire station meeting room."
In another email she wrote that she was "in receipt of Mr. Hirschfield's complaint. In no way did I perceive our conversation the way Mr. Hirschfield described it."
City Attorney Jay Daigneault reviewed the complaints and, in an Oct. 18 letter to Toney-Deal and the council, wrote that while he took "the allegations of Mr. Hirschfield's complaint as true," he "concluded that they are without legal consequence to the city."
He added, "What appears to have occurred is a conversation between two persons who perceived and remembered the conversation differently. While the complaint seeks to 'hold the city accountable for (Mayor Waters') actions,' there simply is no legal barrier prohibiting and no legal consequence flowing from the type of interaction described in the complaint."
Public feud on the dais
At the Nov. 13 Seminole City Council meeting, Councilor Bob Matthews read a written statement in which he called Mayor Waters "a bully" and alleged that she has mistreated him during council meetings and workshops throughout the past year.
He alleged that she has "censored" him and interrupted him.
Mayor Waters fired back at Matthews during the Nov. 27 council meeting with a prepared statement of her own.
She said that in her entire political career "never has (she) witnessed an elected official go after another with such disrespect and vitriol as Mr. Matthews did on Nov. 13."
Waters added that he's "an unhappy man who has a penchant for being at odds with people in leadership" and called him out for "juvenile name-calling."
Fire truck investigation
Two Seminole Fire Rescue staff members were reprimanded following an investigation of a complaint that on-duty firefighters driving a city fire truck attended a September campaign event hosted by then Seminole City Council candidate Kelly Wissing.
The complaint was made by Dan Hester, who is also ran for council this fall. He contacted City Manager Ann Toney-Deal by phone Sept. 17 alerting her that he had seen a fire truck from Fire Station 29 at Wissing's Sept. 16 event, which ran from 3 to 5 p.m. at Lake Seminole Park.
He met with Toney-Deal in person two days later, and then met with Chief Heather Burford and Erica Ottman, the city's human resources director, Oct. 2. He showed them a 22-second video and three photographs showing an on-duty Seminole Fire Rescue truck at the park, signs from Wissing's campaign and a Seminole Professional Fire Fighters Union International Association of Fire Fighters Local 2896 trailer. 
During the investigation, Burford determined that District Chief Matthew Seib gave Lt. Eric Fayad, who was assigned to Engine 29 with two crew members Sept. 16, permission to stop by Lake Seminole Park while Wissing was setting up for her campaign event. Seib told the trio to leave the park before the event actually started at 3 p.m.
Burford said Leib and Fayad violated city policies and procedures for employees regarding conflicts of interest and were reprimanded.
Questions arose about how Toney-Deal handled the initial investigation, though.
After receiving the complaint from Hester, Toney-Deal withheld this information from Burford, instead reaching out to Councilor Chris Burke for assistance.
In an initial conversation with the Beacon, Toney-Deal said she didn't individually contact any members of council about the matter before the entire body found out about the investigation.
However, Burke, who works for the Largo Police Department and ran for council as an incumbent this election, recently said that early in her investigation Toney-Deal asked him for help contacting Pinellas County's 911 Emergency Communication Center to determine the whereabouts of city fire trucks on Sept. 16.
Both Burke and Toney-Deal said she didn't reveal the nature of the complaint or why she needed this information, though.
Through Burke's connections, she reached out to Jackie Weinreich, the radio technology director for the county's 911 Emergency Communication Center. Weinreich called the request from the city manager "odd" and "uncommon."
Typically, she said, a city manager would reach out to their local fire chief for this information.
"It is odd why she didn't go right to the chief," Weinreich said. "We pride ourselves on giving our fire chiefs access to anything they need. … We give the fire chiefs everything so they are empowered. I'm just assuming the city manager didn't understand the way our systems work or she was trying to be secretive. It was not helpful and a waste of my time."
Burford didn't learn about the investigation until Sept. 24, when the Beacon emailed her for a comment about the matter. This was a week after Toney-Deal, who had already reached out to Burke and Weinreich, received the complaint.
Firefighters union declares impasse
In May, after five months of contract negotiations with the city of Seminole, the Seminole Professional Fire Fighters union, International Association of Fire Fighters Local 2896, declared an impasse.
According to a press release from the union, "while tentative agreement has been reached on many of (the) contract items, the city and Local 2896 have been unable to resolve major financial issues at the center of these negotiations such as wages, overtime, sick leave, vacation leave and pension."
Negotiations began in January and were put on hold May 30 once impasse was declared. The firefighters' contract expired Sept. 30.
A special magistrate was appointed to review the case and heard arguments from both the city and the union in October. The magistrate has not yet determined whether they will side with the city or the union.
New life for chamber/civic building project
In February, St. Petersburg College and the Seminole Chamber of Commerce announced a partnership to construct a new community building on SPC's Seminole campus.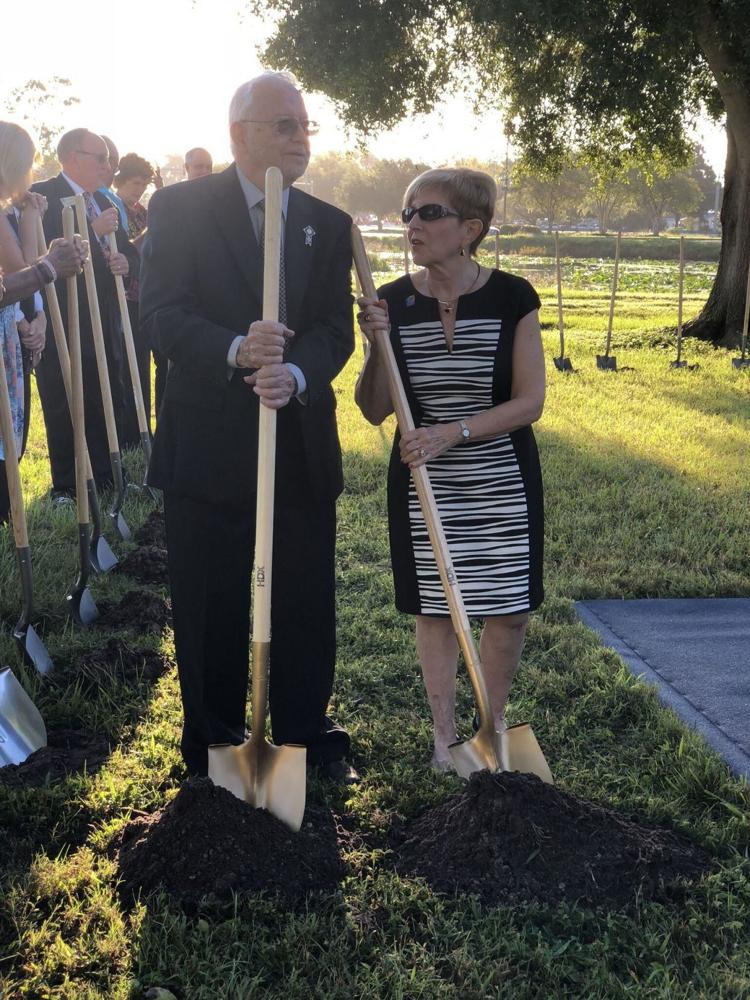 The building, which is being funded by a $500,000 grant from the Edward J. and Vivian E. Lurie Charitable Foundation, was originally set to be built through a partnership between the chamber and the city of Seminole at Waterfront Park on Park Boulevard. That deal fell through last year when the city learned that grant restrictions would make it difficult to utilize the property for anything other than outdoor recreational use.
The community building will serve as a permanent home for the chamber, with space for the city's various civic organizations and a community room. The building will also be utilized by the college for various uses, including classroom space.
The chamber raised more than $100,000 in additional funding for the project at an Aug. 22 fundraiser.
The groundbreaking ceremony was held Sept. 24 at SPC Seminole.
The building should be completed by this spring.
Burke, Springer reelected
This past November saw five candidates vying for two open Seminole City Council seats, including incumbents Chris Burke and Trish Springer, former city councilor Dan Hester, and political newcomers Kelly Wissing and Tom Marrah.
Burke and Springer easily reclaimed their seats on council, earning 30 percent and 27 percent of the votes, respectively.
Challengers Wissing took in 20 percent, Hester 18 percent and Marrah 6 percent.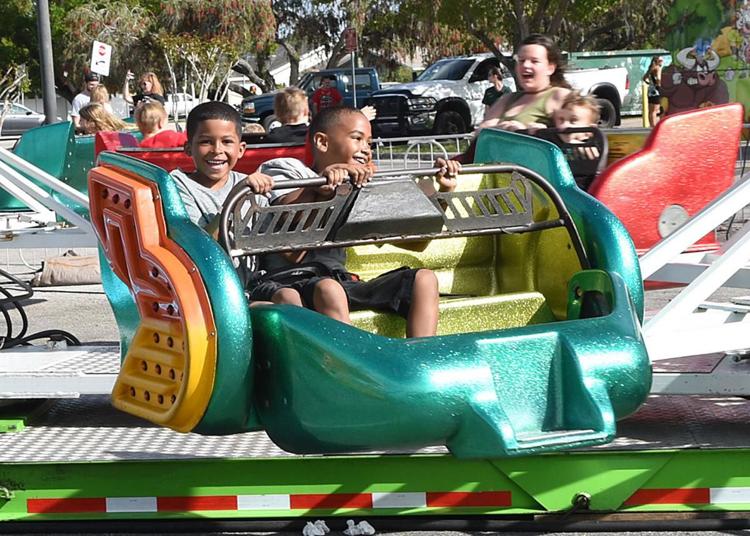 Pow Wow turns 50
Seminole's oldest and largest event, the Pow Wow Festival & Parade, celebrated its 50th anniversary during this year's festivities, which took place March 9-11 at the Holland G. Mangum Recreation Center, Seminole recreation complex.
The event began in the late 1960s as a simple chicken dinner organized by the Seminole Volunteer Fire Department. Since then, it's evolved into three days of carnival rides, a variety of entertainment, food vendors and a parade, which typically includes about 70 units from local schools, businesses and civic clubs.
Millage rate remains steady
In September, the council approved a millage rate of 2.4793 mills for fiscal year 2018-2019. This means the millage rate will remain the same for the 12th consecutive year.
Council also adopted an $18.45 million budget for the upcoming fiscal year. It includes a $17.35 million general fund budget, a $945,000 debt service fund, a $99,000 special events fund and a $50,000 tree mitigation fund.
Edelman to retire from chamber
Seminole Chamber of Commerce president Roger Edelman announced his retirement in November.
In a letter to the chamber Board of Directors, he said he had "very mixed emotions" about the decision to retire. He will remain president through Dec. 31.
Edelman will continue to serve on the Seminole City Council.
Tides Golf Club closes
Owners closed the Tides Golf Club, 11832 66th Ave. N., July 1, prompting activists eager to preserve the open green space to spring back into action.
In June, the property's owners sent a notice to club members, stating, "After enduring Hurricane Irma and the ensuing clean-up, the club has seen a continued decrease in activity. Due to the lack of support from the golfing community, the owners have made the decision to close operations effective July 1, 2018. A golf course at this location is not a viable business."
David Britt, the club's operations manager and golf professional, who read the memo to Seminole Beacon staff, said he "disagrees with" much of what is written in the notice.
Now, the Save the Tides organization has been gearing up for a fight to preserve the land.
The group has been through this fight before, several years ago, when developer Taylor Morrison proposed building up to 170 single- and multi-family homes on the property. The project would have required significant rezoning, which Pinellas County staff did not recommend as the proposed development was inconsistent with the county's comprehensive plan and policies regarding open space.
A petition organized by the Save the Tides group reads, "A change in zoning would lead to a lower quality of life for residents who live in neighborhoods surrounding the golf course and for our county as a while…. Re-zoning would also disturb and disrupt the sensitive ecosystem of the area that is home to many native Florida species of plant and wildlife."
The petition can be found online at petitions.moveon.org/sign/pinellas-county-save.
Cachia named 2018 Mr. Seminole
Gerry Cachia was honored as the 2018 Mr. Seminole at a Feb. 24 awards banquet hosted by the Seminole Chamber of Commerce.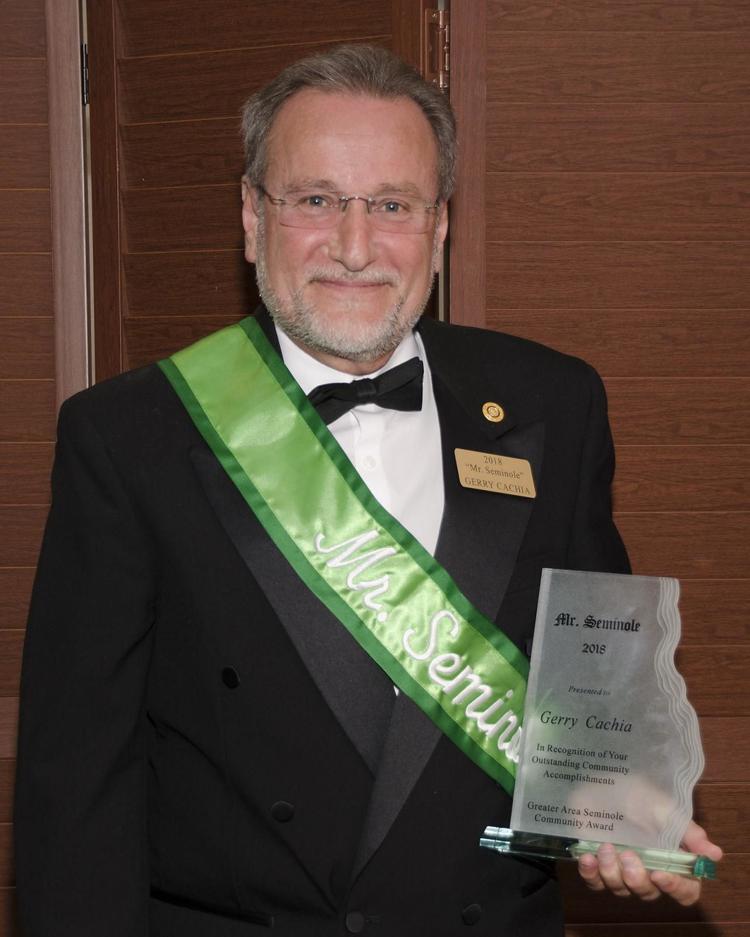 Cachia, president of William Clare Entertainment, is a member of the Seminole Lake Rotary Club. Through the club, he helped create The Red Sled, an initiative to collect holiday gifts for area foster children.
Several other awards were also presented at the Mr./Ms. Seminole banquet. Harold "Doc" Kinsey received the Merit Award. Arden Courts of Seminole was named Business of the Year. Culver's T.J. Schwebke was named Boss of the Year.
Weekly market launches at rec center
In November, the Seminole Wednesday Market, a new weekly farmers market. kicked off at the Holland G. Mangum Recreation Complex.
The market moved to Seminole from Madeira Beach, where it operated for the past four years. Madeira Beach didn't renew the permit for the market's fifth season, though.
The market operated on Madeira Way between Gulf Boulevard and Tom Stuart Causeway, setting up between 60 and 80 vendors. A planned construction project would have interrupted the season after it had already begun, so the city of Madeira Beach told the market's owners they would have to find a new home.
The Seminole Wednesday Market runs Wednesdays, 10 a.m. to 2 p.m., from November through April.
Full-time tech high school opens in Seminole
In August, the county's first full-time technical high school opened in Seminole, drawing students from around the county.
Initially called Pinellas Technical High School, the school welcomed nearly 200 incoming freshmen, as well as 150 returning upperclassmen. These older students attended the school when it previously operated as a dual-enrollment center and will continue to attend part-time in order to complete certification programs. Eventually, the school will house 600 full-time students.
In addition to general education classes, students also select a program – building construction technology, commercial and digital arts, electricity, game and simulation programming, nursing, and veterinary assisting – and receive hands-on training in their field.
Within weeks of opening, thanks to the generosity of The Richard O. Jacobson Foundation, the school had a new name – the Richard O. Jacobson Technical High School at Seminole.
Pinellas County Schools held a ribbon cutting and dedication for the new school, unveiling its new name, Nov. 30.
City to refurbish Blossom Lake Park
This fall, city staff began accepting suggestions from residents about the future of Blossom Lake Park.
Seminole City Council added the park's refurbishment to a list of priority capital projects following voter approval of a referendum renewing the Penny for Pinellas tax in November 2017. Though the 10-year Penny renewal period that will fund the project doesn't begin until 2020, the city is getting a head start on planning.
Currently, Blossom Lake Park, which is located at 10407 Blossom Lake Dr., offers a 1/3-mile fitness trail, a basketball court, numerous gazebos with charcoal grills, a fishing lake, two playground areas, two horseshoe pits and a multi-purpose ball field.
All of this could change, said Becky Gunter, recreation director. At an Oct. 2 meeting attended by dozens of residents, the city received more than 60 suggestions on future uses for the park.
"They varied all the way from a new playground to picnic tables and gazebos, places to socialize," she said. "They love the walking path and would love to see that in the new park. They love the trees and the shade there. And there were talks about somehow using the lake more, maybe a kayak or canoe launch."
Other suggestions included building a skate or a dog park, and keeping and revamping the fitness trail.
She's still open to hearing from residents with ideas for the park and can be reached at bgunter@myseminole.com.
Seminole High School gets new principal
In other school news, Seminole High School started the school year with a new principal. Jane Lucas was chosen to replace Dr. Thomas Brittain, who left SHS at the end of the last school year to take on the role of principal at Azalea Middle School.
Lucas is a familiar face to Seminole area students. She has spent the majority of her 29-year career at SHS, recently serving as assistant principal for the last several years. Before that, she was chair of the music department and a music teacher.