SEMINOLE — When it comes to leadership, the two members of the Seminole City Council seeking reelection have a similar message: If it ain't broke.
Candidate qualifying period for the two seats up for grabs started July 28 and runs through Aug. 10. As of Aug. 3, the only ones who have filed to run are incumbents Roger Edelman and Jim Quinn.
Quinn, who has been on the council since 2010, did not seek reelection when his term was up last year. However, he was appointed to fill the seat left vacant following the March 18 death of Councilor Bob Matthews.
"When I accepted that role, I feel I'm obligated to try to run for that seat, so that's what I'm doing now. I'm in great health. I enjoy what I'm doing, and I love the city of Seminole," Quinn said on Aug. 2.
He added his main reason for leaving the council last year was so Jim Olliver could take over his seat. Olliver, the former provost of the St. Petersburg College Seminole campus, did just that, so the 81-year-old retiree said he's eager to carry on his service to the city, which he refers to as Camelot.
"The City Council has been doing a great job for the city," he said while also praising the city administration and staff. "In 10 years I've been on council, I've probably received six phone calls about (complaints)."
Edelman, who was first elected in 2014, agrees with Quinn that the city has been moving in a positive direction.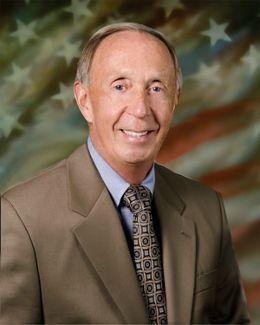 The 78-year-old former entrepreneur and president of the Greater Seminole Chamber of Commerce said he's making a bid to return because he wants to stay connected to the city and continue the forward momentum.
"It's good to be in touch with the people," he told Tampa Bay Newspapers on Aug. 1. "It's great to be in the city of Seminole because when you look at the city, the city is just in such incredibly good shape. Everybody at council works well together."
Both men pointed to Seminole City Center and are looking forward to seeing the completion of projects such as Waterfront Park.
Edelman, who is retired but serves on the board of directors of several nonprofits, added that this would likely be his final term in office.
"I still enjoy it," he said. "I think I certainly will probably not do it again, if I am elected. This will be a swan song."
If no one else qualifies to challenge the two incumbents by Aug. 10, they would be automatically reelected.
Both councilors said that would be unusual for Seminole races, which typically include several candidates.
"We're kind of in uncharted territory right now because of where we are with COVID-19 and the economy," Edelman said. "I think people are so concerned right now about their families, their lives, their health that, other than maybe the election for president, I don't know that people are going to want to get as involved as they might in other years."
Those who do want to get involved can visit www.myseminole.com/website/election-information.html or call City Clerk Ann Marie Mancuso at 727-391-0204, ext. 102, or email amancuso@myseminole.com.
Anyone who wishes to get on the ballot for the Nov. 3 election must be a registered voter and resident of the city for at least the past year. City councilors serve three-year terms and are paid $8,200 each year.