SEMINOLE — When you step into the backyard of Seminole resident Sandy Holloway, you're stepping back into a Florida of yesteryear. A time when the topography was wild and untamed, its earth heady and abundant with life and potential.
Giant oak trees trimmed with hanging moss offer shade from the harsh Florida sun, while the air is laden with the earthen smell of palm and fruit trees.
Christened Holloway Haven, the two-acre garden will be open to the public Sunday, May 16, from noon to 4 p.m. at 11500 74th Ave. N., Seminole.
"This garden used to be what all of Seminole was like," Holloway said.
The tropical garden tour will benefit the Seminole Historical Society. This is the fourth tour hosted by Holloway, and the first in seven years.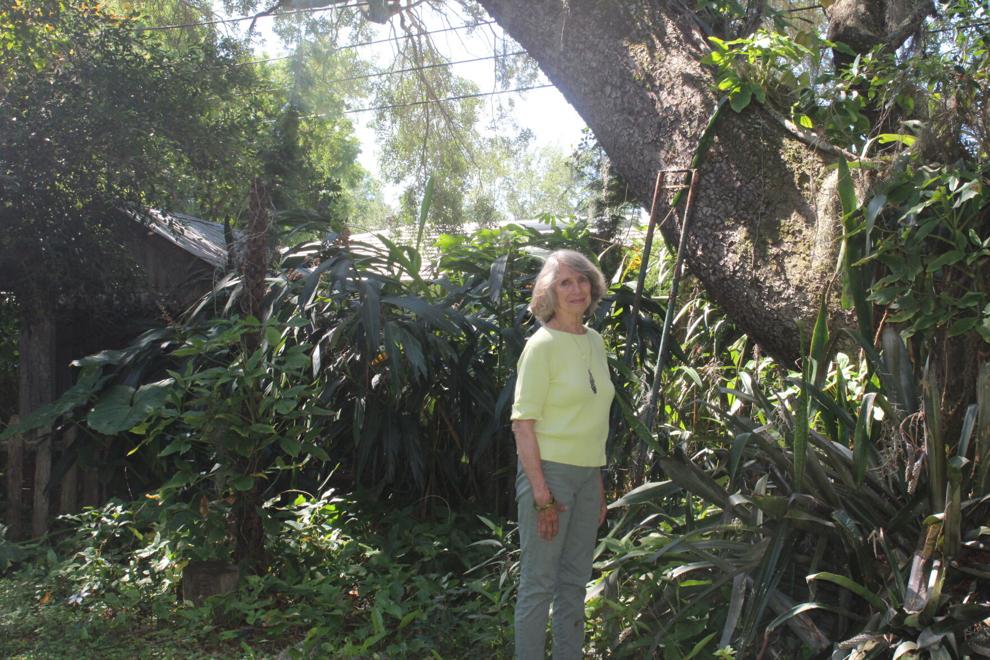 "I've been here since before the city was established," Holloway said, adding that the garden has been a work in progress over the last 54 years. "It's really just been a labor of love over the years."
Nestled in the historic Oakhurst neighborhood, the land was settled in the 1950s by Col. Martin Rhodes, who built his home, as well as five more for his friends.
Holloway and her husband, Mike, who died in 1981, originally bought the land more than 50 years ago, in 1966. When the opportunity to purchase the lot next to her home arose, Holloway jumped at the chance to not only expand her garden, but to preserve the land rather than see it opened to future development.
"My dream is that my property, and possibly others nearby, could become a botanical garden," Holloway said. "We could put Seminole on the map."
In addition to the oaks and moss, the garden also boasts a carefully landscaped area that includes a pond, butterfly bushes and bromeliads. You can even spot peacocks, cockatiels and bunnies tucked away throughout the garden.
Holloway, a member of the Seminole Historical Society, said she hopes the tour is successful so the organization can increase its community outreach.
"It will help keep the lights on and give educational programs," she said. "We want to become more and more involved in the community and start offering programs for the schools. That's really an important project for us."
Tickets for the tour are $10 and can be purchased at the Seminole Recreation Center and at the Historical Society's museum.
For information, call Holloway at 727-481-0960 or visit www.seminolehistoricalsociety.org.