SEMINOLE — More than a dozen residents tested the mettle of affordable housing proponents at a public hearing on plans for Valor Preserve, a proposed 64-unit development near Lake Seminole that targets military veterans.
At a Nov. 16 City Council meeting that attracted about 50 people, officials heard residents — many with homes on nearby unincorporated county parcels — predict a rise in crime and traffic and a decrease in home values if the housing plans are approved. Plans call for 19 single-story buildings of no more than four apartments each in a rental community to be occupied at least 85% by veterans, roughly half of them expected to be disabled vets.
"It's hard for me to imagine that (this) development is going to fit into a single-family neighborhood," Jim Borth, a nearby homeowner, told council members.
"I've spent hundreds of thousands of dollars to live where I live, which is literally right next door to where you want to put this," said Christine Jones, an owner of Hummel Tire and Auto in Seminole. "I don't think they should be able to put this on what is really prime real estate."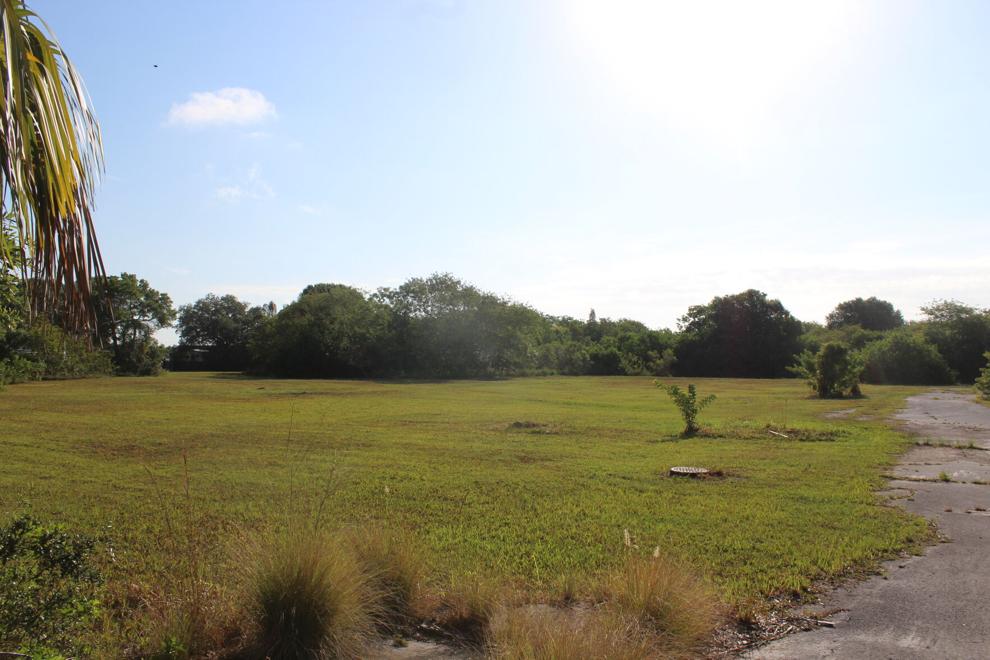 Tampa-based Norstar Development has been trying to win approval for some sort of affordable housing project on the site since 2017, working in partnership with the Pinellas County Housing Authority, which acquired the property with Norstar's assistance for almost $1.4 million in 2013. An initial plan was shot down by the council over density concerns, and the latest proposal was tweaked further following the council's June workshop session to pare parking a bit.
But neighbors of the proposed 13.5-acre tract — of which only half is developable due to wetland considerations — said the plans are still a poor fit for the neighborhood.
"This will increase the traffic in our quiet neighborhood," homeowner Kate Alexander said. "We have major concerns."
Some in attendance claimed there was insufficient public notice of the hearing on the development, but city officials insisted otherwise. Neighborhood resident William Brown, who said he heard about the hearing only that day, aired concerns about storm runoff at the site.
"Lake Seminole floods (and) there's a major sewer problem right where they want to put this," Brown said.
Ed Armstrong, an attorney working with the developers, said references from those offering public comment to the likelihood of higher crime and other social ills stemmed from inaccurate stereotypes sometimes tied to affordable housing.
"We've heard a lot of emotion tonight," Armstrong said. "I don't know that we've heard a lot of data, or anything that supports things like the effect on property values."
Brian Evjen, vice president of development for Norstar, stressed that Valor Preserve "is not public housing — it's affordable housing."

Plans call for Valor Preserve, situated at 9575 Seminole Blvd., to feature 58 single-bedroom apartments with 723 square feet of space and six two-bedroom units of 1,065 square feet. Singles would rent for $792 a month, doubles for $949.
Residents of Valor Preserve must earn at or below 60% of the area's median income.
Ultimately, the council voted 6-1 to advance the plan for a second public hearing on Dec. 7. Only Mayor Leslie Waters voted against the move.
"I do not believe that the Valor Preserve project is the highest and best use of this land on Lake Seminole," Waters told the Beacon afterwards.
Council member Roger Edelman, citing some concern about the long-term upkeep of the proposed development, said he would take up an offer from housing authority officials to tour existing affordable housing neighborhoods the non-profit agency operates.
Olliver to vice mayor
• In other business, council member Jim Olliver was chosen as vice mayor, besting council member Trish Springer in a 4-3 vote. Olliver succeeds council member Thom Barnhorn, whose term as vice mayor expired.
• Trask Daigneault LLP strengthened its hold on the city attorney seat, securing an hourly services agreement to supplement its basic retainer contract, which was renewed for another three years.
The council gave preliminary approval to paying the Clearwater-based law firm $165 per hour in 2022 for services not covered under the basic firm retainer, with the rate jumping to $175 in 2023 and $185 in 2024 and paralegal services billable at $75 per hour throughout.
Trask Daigneault managing partner Jay Daigneault has acted as Seminole's city attorney for the past six years, though other members of the firm occasionally substitute for him at council meetings.
Seminole pays Trask Daigneault $66,000 per year under its city attorney retainer agreement, unchanged from the most recent retainer terms. The firm provides similar governmental services to a handful of other Pinellas County municipalities.
• In some important fiscal housecleaning, there was a final reading of an ordinance formalizing the spending of almost $1.6 million in fiscal 2021 outlays. And the council heard a first reading of yet another $912,1000 in 2020-2021 outlays, including $462,000 from the city's sales tax coffers for Blossom Lake Park fitness trail work and $415,100 for Waterfront Park irrigation and landscaping, tapping sales tax and tree mitigation funds.
The council also approved spending $65,194 under the fiscal 2022 budget for two staff vehicles for the Fire Rescue Department.
• Further activity from the council's packed agenda included the voluntary annexation of property at 11076 69th Ave. N owned by Patricia Smith, as well as the approval of plans for an estimated $1 million in private improvements to Lake Seminole Animal Hospital.
• For the first meeting in some time, there was no new debate over new non-resident recreation program fees. That means the fees can take effect starting Jan. 3.
• And finally, the council penciled in a couple civic calendar entries: The city's Sailabration Waterless Boat Parade is set for Dec. 5 and the annual Volunteer Dinner will be held on Feb. 11.