Editor's Note: This is the second part in a two-part series about morale among city of Seminole employees. The first part ran in last week's edition of the Seminole Beacon.
SEMINOLE — In its Aug. 8 edition, the Seminole Beacon reported on low morale among Seminole Fire Rescue employees. Former firefighters expressed concerns about low pay, high pension contribution rates and issues with Seminole leaders at a public hearing regarding ongoing contract negotiations between the city and the Seminole Professional Firefighters Local 2896. They also discussed those concerns in exit interviews they completed when leaving SFR for other jobs.
Additional exit interviews with general city employees leaving Seminole over the past year-and-a-half indicate those morale issues could extend beyond the fire department. The Beacon obtained the exit interview forms, which are public records under Florida law, from the city.
The recreation department lost several employees during this time period, including recreation program coordinators Catherine Morris, who left in April to focus on her master's degree, and Robert Tuttle. In his March 2018 exit interview, Tuttle ranked his pay as "poor," adding that Seminole's recreation department "is understaffed and underpaid compared to other local municipalities."
He wrote, "I feel that wages are a prime reason recreation is not able to attract qualified candidates. The recreation program coordinator position pays only $9,000 over the federal poverty threshold."
The federal government defines the poverty threshold as $25,750 for a household of four. Human Resources Director Erica Ottmann stated in a July email that "the recreation program coordinator position was one of many positions (in the city) which received a revised pay range" starting Oct. 1, 2018. Previously, the range for this position was $34,168.20 to $49,543.88, she said. This range increased to $38,637.36 to $56,024.18.
Tuttle stated, "I feel that as long as wages remain low and additional staff is not provided, turnover will continue at the recreation center."
Meanwhile, Joanne Lord, a former information clerk for the city who left in August 2018, wrote in her exit interview that there is "very, very little interaction between city hall and other campus areas — recreation center, library, public works. We should all know each other and feel like part of a family."
She added, "Communication is very lacking. We find out what is going on by reading the weekly newspaper."
When Jeremy Hockenbury, former director of public works, left the city in June 2018 to work for the city of Wildwood, he gave City Manager Ann Toney-Deal, his immediate supervisor, mostly "fair" and "poor" ratings in his exit interview. He rated her poorly in the categories of "exhibits willingness to admit and correct mistakes," "expresses instructions clearly" and "develops cooperation."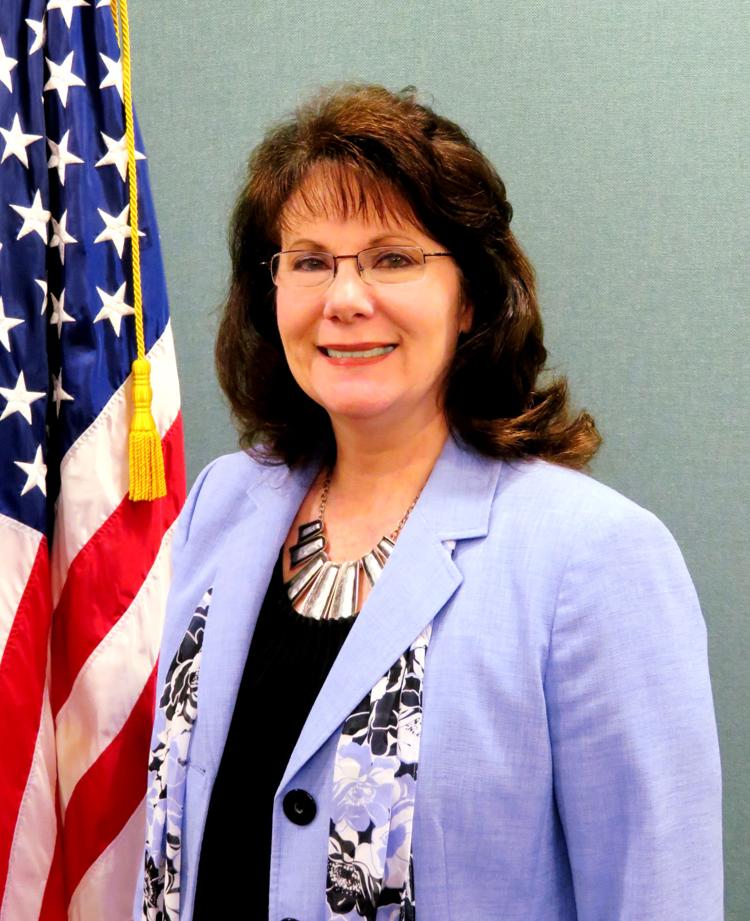 He wrote, "I have seen a decline in morale over the past two years. I have heard concerns of lack of administrative respect of staff's professional and personal time."
Hockenbury also recommended city leaders assess administrative deadlines "to determine areas that could be improved, which would allow staff clear timelines that are reasonable and respectful of professional and personal time. I know that an effort to complete administrative items in a timely manner would greatly improve morale."
That same month, Harry Kyne, director of administration, retired. The only sections he didn't complete in his exit interview were areas that asked for his rating of his immediate supervisor, who was also Toney-Deal, and whether there were any problems in the city that he knew about.
Former City Clerk Patty Beliveau left the city in January. By then, the city had changed its exit interview process and Beliveau did not have the opportunity to assess her immediate supervisor, the city manager.
The direction to change the exit interview forms, which were redesigned last fall, came from Toney-Deal, who was advised by the city's employment attorney, Tom Gonzalez, on the matter.
Previously, all employees — both exempt and non-exempt — filled out the same three-page exit interview, which included ratings of their supervisors, department, pay and benefits, as well as several areas for employees to answer specific questions about problems in the city, why they were leaving their position and requests for constructive comments for management. Employees were permitted to fill the forms out on their own.
The new forms for non-exempt city employees, typically rank-and-file staff, resemble the previous forms in length and scope. However, the new forms for exempt employees, generally managers and higher-ranking workers, saw significant changes. Exempt employee exit interview forms are now just a single page with no areas for employees to rate their supervisor or department, and no direct questions about problems or concerns. All exempt employee exit interviews are also now conducted by the city manager, and Toney-Deal fills out the forms herself.
In a July email, Ottmann said these exit interview changes "allow for more open-ended questions intended to engage the employee in conversation and solicit constructive feedback prior to their termination. The actual form itself is not required, and does not fully represent all the information that employees share during the exit interview process, as much of the feedback is verbal rather than written. Employees are not limited to just answering the questions listed on the forms, nor are they required to answer any particular question simply because it appears on the form." 
City councilors Roger Edelman and Bob Matthews are concerned by employee turnover in Seminole and say staff is unhappy with the city manager's performance.
"I hear it from everyone I talk to," Edelman said. "They're not vocal about it because they're worried about their jobs."
Matthews said, "I'm totally disappointed in the lack of leadership of the city manager in how she handles people who leave her workforce. My opinion is that the city manager couldn't give a damn about who leaves."
He added, "She's not good for our city."
Councilor Jim Quinn said the employee turnover "doesn't get (his) hackles up."
"I've had many jobs in my life," he said. "If I didn't like where I was working, who I was working for, my hours, I moved on."
City employees are welcome to do the same, he said. "It's a personal choice."
Meanwhile, Councilor Thomas Barnhorn thinks the majority of city employees are happy.
"Ninety-three percent of everybody I talk to is happy," he said. "So, if I get a few that aren't, well, sorry, take it up with (the city manager.)"
He also invited city employees to address their issues during the public comment segment of city council meetings.
Barnhorn acknowledged that some employees haven't liked Toney-Deal's management style, though. He said some employees have compared her with Frank Edmunds, her predecessor, whom she replaced when he retired in 2015.
"People say, 'That's not how Frank would have done it,'" he said. "That gets old after a while."
He added, "Guess what? If you don't like working for somebody, (go) work for somebody else."
The biggest complaint he hears from city employees pertains to pay. Barnhorn said recreation center employees, for example, earn 10 percent less than those working for the city of Pinellas Park.
"They take their skills and go to Pinellas Park," he said. "We're not as big as Pinellas Park, so our coffers aren't as deep. We very seldom, with the exception of department heads, have experience come in. We train."
In a July 31 email, Burke wrote that he "do(es) not believe there is a citywide morale issue."
He wrote, "I do not think our staff is exhibiting a lack of confidence or enthusiasm for their work. I feel strongly that the vast majority of our employees enjoy their jobs and strive to do them well. Morale, as an idea, comes from within a person, the same way that happiness is an internally driven feeling. At any given time there will be employees that are having a bad day (or days) and may not be enthusiastic about anything in their work or private life. This does not indicate a systemwide issue with city morale."
He acknowledges, though, that recently "some (employees) have indicated that their morale is low and suggested that theirs could be improved by giving them money."
Burke added, "Anyone who has been in a business climate for any length of time knows that this is a fallacy, that money does not improve morale — any more than money can buy happiness."
In an Aug. 8 email to the Beacon, Vice Mayor Trish Springer wrote that she was reluctant to respond to questions "on such negativity about our city and city council."
She wrote, "I do not find it a good business practice nor should a city councilor interfere with city administrative business. It's also in our city charter."
Springer added, "We are a council-manager form of government. We have a city manager that deals with the day-to-day operations of the city. As council, we are responsible for the budget and making and implementing policies."
Of the city department heads asked by the Beacon if they believe there is a morale issue among city employees, only Mark Ely and Allison Broihier responded.
"The seven people in my department, who I work with on a daily basis, have not expressed any concerns to me about morale in the Community Development Department, which is under my sphere of concern, influence and control," Ely wrote in a July 31 email to the Beacon.
Over the past decade, Broihier, the city's finance director, has worked for three Pinellas County cities, including Seminole.
"So, I feel I have some room for comparison, and I just don't see employee morale as a problem at the city of Seminole," she wrote in an Aug. 7 email to the Beacon. "I feel the city's management team, including the city manager, care deeply about each of our employees. I think it's important to remember that, as employees, we all play a role in interacting with each other and defining employee morale. I strive to be positive and collaborative with other employees and departments and encourage my staff to do the same."
In a July 30 email to the Beacon, Toney-Deal wrote, "Our organizational culture is changing, and I believe it is for the better. We are challenging the 'old ways' and while change can be scary, it will ultimately strengthen our organization."
While some employees might be unhappy, she doesn't think they represent the majority of city workers.
"It is unfortunate that perhaps employees, past and some present, were allegedly not happy with their job or their respective work environment," she wrote. "Notwithstanding, I would represent that the majority of feedback received from our current employees is positive, but that feedback and those employees are not the ones that your sources (for this article) are focusing on. We have an outstanding team of employees who work hard to provide our community with excellent services. To elevate comments from disgruntled former employees and to solicit negative feedback is a disservice to our dedicated employees and the work that they accomplish."
Toney-Deal added that the city's management team and supervisors "are always open to constructive feedback and actively work with employees to address their concerns."
In a previous email to the Beacon, dated July 18, she wrote, "It is not unexpected that employees during union negotiations and especially impasse proceedings, like those with our fire department, express concerns."
She also noted "extremely positive changes" in the public works department.
"Since the arrival of our new public works director, Rodney Due, there has not been a single employee leave their employment with the City in a department that prior to his arrival had considerable turnover and vacancies," she wrote.
Due joined the city this past fall. Under Due's "positive leadership," Toney-Deal wrote that she has "personally observed extremely positive approaches to each employee's everyday work and special projects."
She added, "As you know, the attitudes of employees are a direct reflection of their department director."
As for Kyne, the former director of administration, he delayed his retirement by two years when Toney-Deal was hired.
"I am very thankful for his decision to stay longer because of his institutional knowledge and the tremendous assistance he was to me," she wrote.
His replacement, Broihier, "is a team player and has 'jumped right in' making significant contributions to the city," she added.
"As for our new city clerk, Ann Marie Mancuso, I could not ask for a better person for that job," Toney-Deal wrote. 
In her July 30 email, Toney-Deal wrote that city management is "continually looking at ways and opportunities to let employees know that they are valued and appreciated." The city recently established a committee to develop employee recognition programs.
Ottmann said the city will launch a series of employee appreciation and recognition events later this year, starting with a kickoff celebration in the fall. After that, appreciation events will be held quarterly, she said.
"We want to be sure that all our employees know that they are valued and appreciated and to take these opportunities to thank them for their service and recognize their contributions to our community," she wrote.