Editor's Note: This is the first part in a two-part series about morale among city of Seminole employees. The second part will run in the Aug. 15, 2019, edition of the Seminole Beacon.
SEMINOLE — As contract negotiations with Seminole firefighters continue, some former members of the department allege there is a morale issue among city employees, especially those working for Seminole Fire Rescue.
During last year's collective bargaining, the firefighters' union, the International Association of Fire Fighters Local 2896, declared an impasse May 30, 2018, five months into negotiations. The contract expired Sept. 30, and SFR employees have worked without a new one since Oct. 1. 
Earlier this year, a special magistrate released two decisions siding with the firefighters on all areas of contention, but the city's negotiating team, led by City Manager Ann Toney-Deal, rejected his decisions.
Because of this rejection, the contract went before the Seminole City Council, acting as a third party, at a July 15 special hearing, where councilors made final decisions regarding the contract for this fiscal year. Among the temporary decisions they made, councilors approved a 5 percent increase on base wages effective that evening and capped the firefighters' pension contribution at 12.5 percent of their pay, down from 15 percent. The union, however, had hoped the council would address their desire for a wage progression plan (also known as a step plan) or a slotting system. The firefighters also asked that their pension contributions be capped at 10 percent.
During the hearing, the union's attorney, Jim Brantley, told councilors that Seminole firefighters are paid significantly less than those working for other fire departments throughout the region and in similarly sized fire districts throughout the state.
Brantley also touched upon the high turnover rates of SFR employees due to the high pension rates and low pay. According to documents provided by the fire union, of the 66 employees hired by the department since January 2010, 27 have left the city as of this past June. Twenty of these employees left to work for other fire departments, many in the local operating area, while seven switched fields.
"Serving as a training ground for other departments carries with it a cost to taxpayers," Brantley said.
The departures also have had an effect on morale, he said. In March 2017, SFR leaders conducted an internal survey of its employees. This survey revealed that 78 percent of those who responded "did not believe their work was valued by city leadership," Brantley said. Also, 80 percent indicated they didn't believe city leaders respected the fire department. Nearly 40 percent said they were likely to leave Seminole for another fire department within the next two years. The survey also revealed that around 91 percent of those who responded were concerned about the number of fire personnel leaving the department, he said.
More than 20 individuals, among them former SFR employees, also touched upon the low pay and morale of the department at the July 15 hearing.
Ron Kinsey, who retired from the department within the last few years, said SFR is facing "all-time low morale."
"Their workload has increased and their benefits package has decreased over the past couple of years," he said.
He blamed the city manager for turning the contract negotiation process "into a circus," calling her out for ignoring the recommendations of the special magistrate.
A former fire chief, Dan Graves, said he worked for the department for 33 years and was often involved in contract negotiations.
"We always got there. In some way, we figured it out. So, why are we here?" he said. "I think you've got a management problem and you should address it."
Meanwhile, George Bessler, also a former SFR chief, retired two years early from Seminole in 2013 to work for another department. His new position is two ranks lower and came with a 20 percent increase in pay and benefits. 
Once "known as one of the best departments in the Tampa Bay area," Seminole is "now a transient stop for firefighters," he said.
Another retired chief, James McConnell, who held the position from 1983 to 1989, said he is "distressed to see the continued exodus of talented, experienced and qualified personnel to other agencies."
He also finds it "discouraging" that the city rejected the recommendations of the special magistrate. 
In exit interviews conducted by the city over the past year, many employees leaving SFR have rated their base salary, retirement plan and other benefits as "poor." The Seminole Beacon obtained the exit interview forms, which are public records under Florida law, from the city.
Lt. Tom McClave, who retired in February 2018, highlighted "low morale" and "low pay" as department concerns in his exit interview.
In his July 2018 exit interview, fire medic Angelo Alers said he sought employment elsewhere because of Seminole's "below average" pay.
Robert McKenzie, also a fire medic, wrote in his exit interview that Seminole was "the premier place to work" when he first joined the department in 2003.
"Now all that is gone," he wrote, adding that many of his SFR coworkers desire "a fairer compensation package."
Fire medic Bill Post, who left for another department in January of this year, said he was drawn to his new position because it offered him a higher wage and a step program.
In his March 2018 interview, firefighter/paramedic Ethan Ruanda wrote, "The city either does not care or is just oblivious to how the department is underpaid when compared to other (area fire) departments."
He added, "I would recommend this fire department to someone if they would like to live paycheck to paycheck."
Some also targeted city leadership in their exit interviews. In his June 7 exit interview, Seth Morrin, a fire medic and eight-year veteran of SFR, said he left the city to work for another fire department because of "the city mayor, the city manager and the city council's failure to support public service."
He went on to call "city leadership … an embarrassment." When asked what other benefits could have been offered to him, he responded with "a city mayor that cares about us (or at least pretends to), a city manager that cares about us (or at least pretends to) (and) city council members that care about us."
Alers wrote in his exit interview, "I was so proud to be a Seminole fire medic and I never would have thought I would be in this position I am in today. I do not feel that the city has the fire department in their best interest, and it's the largest department the city has with the most public interaction. I am afraid things will not be changing for the better anytime soon."
Ruanda expressed similar concerns.
"It's frustrating when I see how city hall doesn't care that the department can't keep its employees from leaving to other fire departments," he wrote in his exit interview. "Instead, we are forced to keep lowering our standards and hire from the bottom of the barrel. If this next contract does not go our way, a large number of people will leave to other opportunities."
McKenzie blamed the city manager for issues in the fire department.
"Our pay/time off is terrible in comparison to other (fire departments) and that is the way the city manager wants it to be. They don't care," he wrote in his exit interview.
A complicated relationship
The city manager also appears to have a complicated relationship with SFR Chief Heather Burford.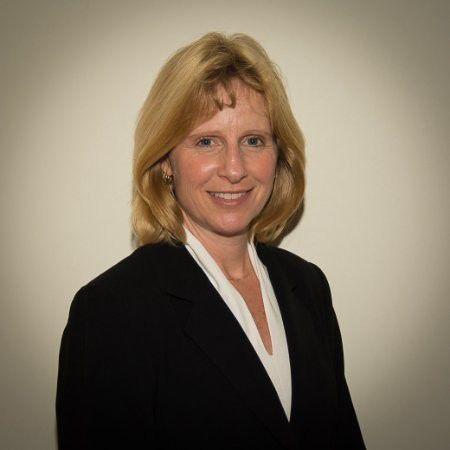 Last fall, the city investigated a complaint that a city fire truck was parked at a Sept. 16 campaign fundraiser for Seminole City Council candidate Kelly Wissing at Lake Seminole Park. Officials were concerned that the appearance could have been interpreted as SFR, on the taxpayers' dime, supporting a political candidate.
When Toney-Deal received the initial complaint, she did not inform Burford about the matter. In fact, Burford only heard about the investigation from the Seminole Beacon, which reached out to her Sept. 24, a week after the complaint was filed, for a comment.
Instead of bringing the investigation to the fire chief, Toney-Deal said she first reached out to Councilor Chris Burke, who works for the Largo Police Department and at the time was running as an incumbent for City Council, for assistance. Early in her investigation, she asked him for help contacting Pinellas County's 911 Emergency Communication Center to determine the whereabouts of city fire trucks on Sept. 16. Both Burke and Toney-Deal say she didn't reveal the nature of the complaint to him, though.
At the time, Toney-Deal said she had planned to reach out to Burford the afternoon of Sept. 24 just as the Beacon was emailing the chief about the issue.
Jackie Weinreich, the radio and technology director for the county's 911 Emergency Communication Center, who handled the information request from Toney-Deal, called the situation "odd" and "uncommon." Typically, a city manager would ask their local fire chief for this information, she added.
"It is odd why she didn't go right to the chief," Weinreich said. "We pride ourselves on giving our fire chiefs access to anything they need…. We give the fire chiefs everything so they are empowered. I'm just assuming the city manager didn't understand the way our systems work or she was trying to be secretive. It was not helpful and a waste of my time."
Though several members of council, including Mayor Leslie Waters, think the city manager handled the investigation appropriately, Councilors Bob Matthews and Roger Edelman disagreed.
At the time, Edelman told the Beacon, "I don't like it. I have a lot of questions, why it took so long, why she didn't take it to the fire chief, and who did she tell before she told us (the council). I don't think it was handled well."
In a recent interview, Matthews said that the "incident itself was minor," but he had more questions about the investigation.
In Burford's 2019 performance appraisal completed Feb. 13, the city manager rated her low in several areas. Based on a rating system of 1 to 5, with 5 being the highest, Toney-Deal rated the chief a 2 or "needs improvement" in the areas of "ethics & integrity," "effective communication & teamwork" and professionalism. 
Burford received a 4 rating or "exceeds expectations" in other areas, though, including "management" and "work quality." Overall, Burford's rating was a 3, which "meets expectations."
In the performance review, Toney-Deal wrote that the fire chief "provides information to selected council members without advising the city manager. By doing so she is in violation of, and prohibits the city manager from complying with, Resolution No. 05-2015."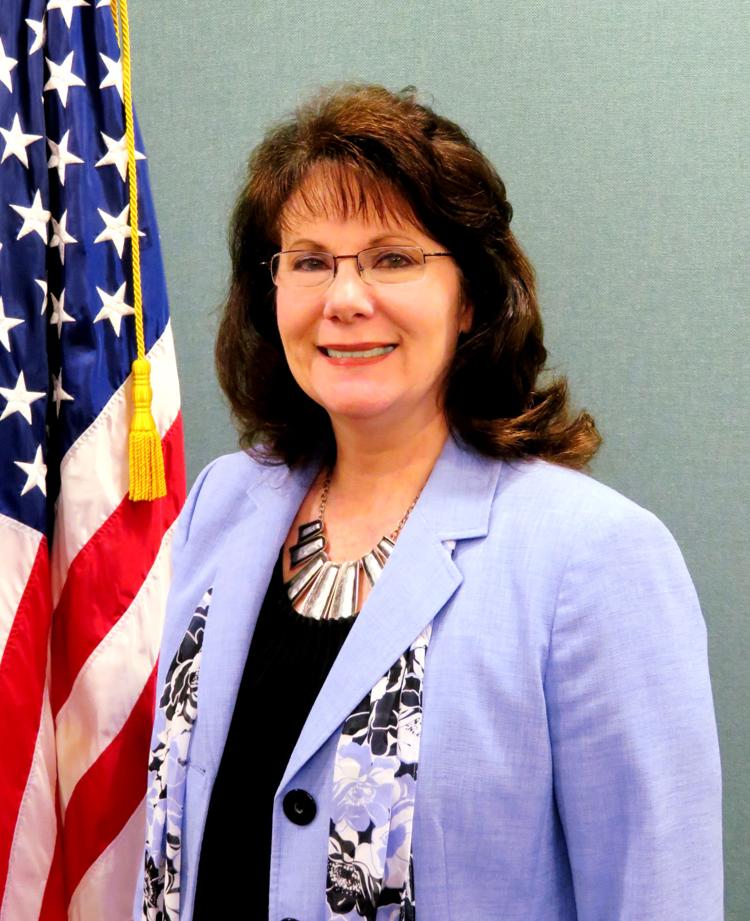 That resolution directs city administration to "distribute documentation provided to one council member to all members of council" without mentioning city employees' general communication with city councilors.
The city manager added, "The ongoing pattern of direct communication with council members without including the city manager creates a violation of city charter section 3.06(b) 'Interference with Administration,' which negatively impacts the city's administration."
Toney-Deal also wrote that "deliberately excluding" her from these communications "is a violation of long-established organizational values and practices."
She also wrote that "the chief's communication style and techniques do not support harmony among her peers and her approach has served to reinforce the divisive atmosphere, which sometimes prevents (SFR) from effectively engaging with other departments and on occasion fosters mistrust of other city departments."
Toney-Deal and Burford did not respond to requests for comments about the review. 
Burford did, however, submit two pages of additional comments dated April 23 that are attached to her review in her employee file.
In this statement, the fire chief said that she was "devastated and shocked … to receive such a poor evaluation without warning." Burford wrote that since receiving the review, she "has taken time … to formulate and implement strategies to ensure (she) never again suffer(s) such a negative evaluation."
This includes an "immediate change in communications" with city councilors and other individuals, she wrote. Now, she will direct all questions and requests to the city manager's office.
"I will always continue to be cordial and professional to members of the city council and I will certainly provide any information they request of the department through (the city manager's) office," she wrote. "There is no doubt that I am guilty of having professional relationships with all members of the Seminole City Council and citizens in general, and it was never my intention to conceal or limit information from (the city manager) or other members of council, but rather to be available and responsive to our elected officials in a professional capacity."
Burford also wrote that she "was unaware of any mistrust issues with other departments" and that the city manager's allegations of mistrust were unexpected. She said she will work closely with her peers in other city departments "to rectify any mistrust that may exist." 
Councilors Edelman and Matthews said they were surprised by Burford's 2019 employee evaluation.
"I do not agree with the assessment at all," Edelman said.
He said that Burford "conducts herself with total professionalism. I think she's done an exemplary job. I take issue with what was said (in the evaluation.) She's a credit to our city and I hope we don't lose her."
Councilor Thom Barnhorn said he was surprised by "parts" of her evaluation but "parts of it not."
He said, "Some of it, I see what they're talking about."
He said he reads the evaluation as the fire chief being "given a directive" and she "just wasn't doing it in the path (the city manager was) wanting to have it done."
He added, "I didn't really have anything negative to say about the way (the evaluation) was done. It probably wouldn't be my words, but that's why Ann makes the big bucks."
Burke said, "It is the responsibility of the city manager to administer day-to-day operations of the city, which includes evaluating subordinates' performance. It would be wholly inappropriate to interfere in that process or to offer opinions on how one person should evaluate another."
Waters said she doesn't comment on staff evaluations while Councilor Jim Quinn and Vice Mayor Trish Springer did not respond to requests for comment.
Edelman and Matthews also disagreed with Toney-Deal's interpretation of Resolution No. 05-2015 and section 3.06(b) of the city charter.
Edelman said the city manager is misinterpreting both.
"That's not how I read it at all," he said. "It's just saying that we, as councilors, can't go around the city manager and give employees direct orders, and (the resolution) is just about public records requests."
He added that it's appropriate for councilors to reach out to city employees with questions.
"I don't ever want to not be able to talk to anyone on staff," he said. "I've maintained a pattern (of talking to employees) during my time on council and I intend to maintain that pattern. There are times I need to talk to people privately and they need to talk to me privately. I have no problem going to any of the department heads with questions."
Matthews agreed.
"I have no problem reaching out to employees with questions," he said, "and I should be able to do so."
He added that the resolution was passed to ensure all councilors received the same information whenever other members of council made public records requests.
Barnhorn said that city employees "are not supposed to come to (councilors) with day-to-day issues."
"That's what we have Ann for," he added.
Both Toney-Deal and human resources director Erica Ottmann said the city's previous city manager, Frank Edmunds, established the current administrative policy on staff communication with councilors in 2012. According to the policy, even if a city councilor contacts a city department directly, "the department is still responsible for providing the response back to the city manager's office and not directly to the council member."
Toney-Deal and Ottmann did not respond when asked how many city employees have been reprimanded or have had their annual appraisal affected because they violated this policy.
Mark Ely, community development director, and Rodney Due, public works director, said they have never been told by Toney-Deal that they were not permitted to speak with councilors or that they had to report their conversations with councilors to her.
In a June email to the Beacon, Ely wrote that "since (he is) over development and code enforcement, councilors will swing by or call (him) to ask questions dealing with potential development or future tenants in commercial properties, and on the code enforcement side, councilors will relay to (him) resident comments, questions or concerns on issues like tall grass, junk and debris," permitting and other matters.
Due wrote in a June email to the Beacon that he often hears from councilors "when it concerns the streets and sidewalks, i.e. potholes, sidewalk damage, medians, etc."
Other department heads did not respond to questions from the Beacon about their communication with city councilors.