SEMINOLE — As Seminole Warhawks soccer is halfway through their season, coach Rick Masi remains energetic from the sideline while watching every kickoff, pass and shot.
With 28 seasons of experience, he has seen it all. He's established a winning reputation with his past and current players and is respected by many teams in Pinellas County.
So after the 2020 FHSAA 5A Regional championship game against the Nely (Naples) Trojans in February, he decided to retire as head coach — a decision that was on his mind for some time.
"For three or four years, I have been looking for the right time to get out," said Masi. "Every time I talked to Seminole High School administration at the end of the season, they would tell me, 'Oh coach, please stay another year.' And so I stayed."
His assistant coach and former Warhawk player, Tanner Vaughn, has been selected as the new head coach.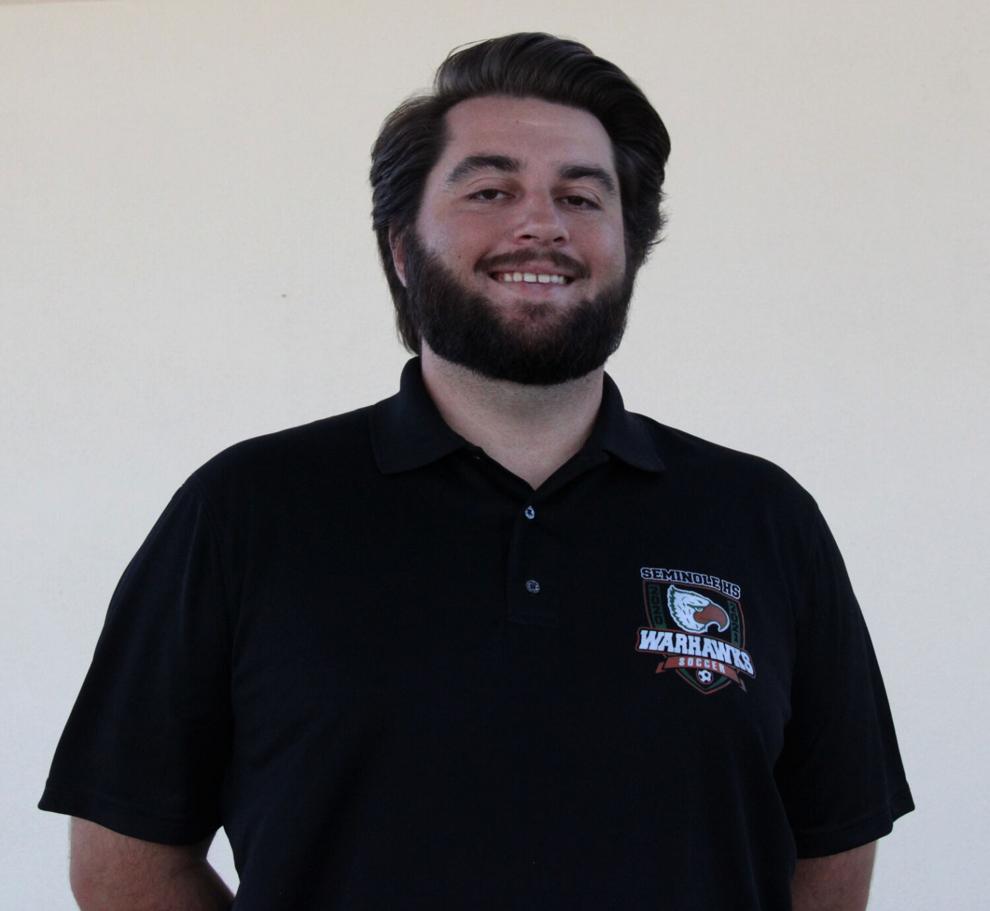 "It was kind of out of the blue," said Vaughn. "He just called me one day and he was like, I think it's time."
Masi knew he was the right guy for the job and Seminole High trusted his decision.
"The school was good enough to let me pick my replacement," said Masi. "Tanner had been with me as a player for four years and coached with me for three years. I knew he could carry on what has made it successful."
Masi's coaching career speaks for itself. With 483 wins, 169 loses and 26 ties, he's achieved a state championship title, four state championship game appearances, six Final Four appearances, six Elite 8 regional championships, nine Elite 8 regional appearances and nine district championships.
He's been honored by the state of Florida as Coach of the Year and Pinellas County School's Coach of the Year three times.
"I have been pretty blessed. I have had great players and a great club program to assist with me. A lot of times all I would have to do is come in here and be the director and organizer. The kids have their skills and know how to play. We just put them into the system and let them play."
An established soccer coach in Pinellas County since 1974, it was his formation of the Seminole Strikers Soccer Club in 1975 where he developed local soccer talent to one day play high school soccer.
When former Seminole soccer coach Tom Traxler stepped down, Masi became the head coach for the 1992-1993 season. From there, he set his coaching philosophy in play to transform Warhawks soccer into a winning program.
"I think that a good secret to the success as a coach is knowing which buttons to push for what players. You have to mentor and give them good values. Without respect and discipline, you can't win."
His crowning achievement happened during the 2003 season when Seminole made a run for the FHSAA 3A State Championship. The last time Warhawks soccer won a state championship was in 1982.
"That season, we were a ragtag team that no one knew about and nobody expected anything out of. I had a good bunch of hard-working guys that bought into what we were selling. They played hard and believed in each other."
When the Warhawks faced the Tallahassee Leon Lions for the state title, it was a nail-bitter to the very end with four scoreless overtimes leading to penalty kicks.
When Seminole's goalkeeper Aaron Ingham made the game-winning save, the celebration was a moment he would never forget.
"I just stood back and took the moment in. I watched them celebrate and watched the Seminole fans celebrate. Just seeing the excitement and joy from all the people from Seminole was just so gratifying."
Before the 2020-2021 season started, Vaughn insisted having Masi on his coaching staff alongside coaches Noah Risley, Ryan Stevens and Nick Dawson.
"When it comes to coaching during games, he (Masi) is going to be a mentor," said Vaughn. "He's had so many games and so many experiences. There are some things that I have not experienced that he will be able to give insight into."
While the team holds a 4-4-2 season record, for Vaughn, the team's success going forward is without doubt rooted from the same guidance he received when he was as a player.
"He is Seminole soccer. His legacy is unmatchable. It's not just the record or the trophies, it's the camaraderie. It's this culture that we built here."