Seminole business owners, swathed in black and white attire, gathered to honor one another Feb. 25 during the Greater Seminole Area Chamber of Commerce's 58th annual awards banquet.
Seminole City Council member Thom Barnhorn grabbed the top honor of the night when he was named the 2022 Mr. Seminole.
"I just want to say it is truly an honor," Barnhorn said during his acceptance speech.
"I do everything I can for the community. I don't do it to say, 'Oh, give me an award,' but I'm so glad you did," he said with a laugh.  "This is so wonderful. I'll stay with the council and continue to do what I have always done. I don't always listen to everybody saying, 'You gotta do this and you gotta do that.' But I say, 'OK, head, what do you think?' And I say, 'OK, heart, what do you think?' If both of them say yes, then I vote yes. If either one of them questions it, I vote no. And that way I know I am doing what I believe in my heart is best for everyone in this room and for our entire community." 
Barnhorn, a financial adviser, has served on Seminole's City Council since 2006. 
In her introduction of Barnhorn, Dr. Sandra Lilo, who was named Ms. Seminole in 2021, reflected on the character of individuals who have received the award.
"Mr. and Ms. Seminoles are ordinary community residents and business owners and workers that give in extraordinary ways their time and talent to Seminole," she said. "Not just in their businesses, or the years after their retirement, when the navy have more time, but throughout their lives and careers. They are always looking to serve their families, community and country. It is not so much what they do as who they are. 
"They are busy, no excuse people," Lilo continued. "They open their hearts and their own wallets when they see a need that might not otherwise be met. They are selfless. They are warriors — defending life as it can be only to sustain the honor of Seminole and its homegrown values to pave the way for our children to experience a love of their community and each other by working together for the greater good."
The first award of the evening went to Oh! Gelato Cafe, which was named Rookie Business of the Year. The award recognizes businesses that are less then 3 years old and is a rising star in the Seminole area.
Owned by Elana and Ron Davis, Oh! Gelato Cafe opened in July of last year and offers, in addition to its namesake, bubble tea, smoothies and açaí bowls. 
"We are thrilled and surprised," Elana Davis, who was unable to attend the ceremony, told the Beacon on Feb. 27. "We are a small little business and it's been a fun ride so far in Seminole. We get to know people here. 
"We're a small mom-and-pop, not a chain," she continued. "I really think people around here really embrace that."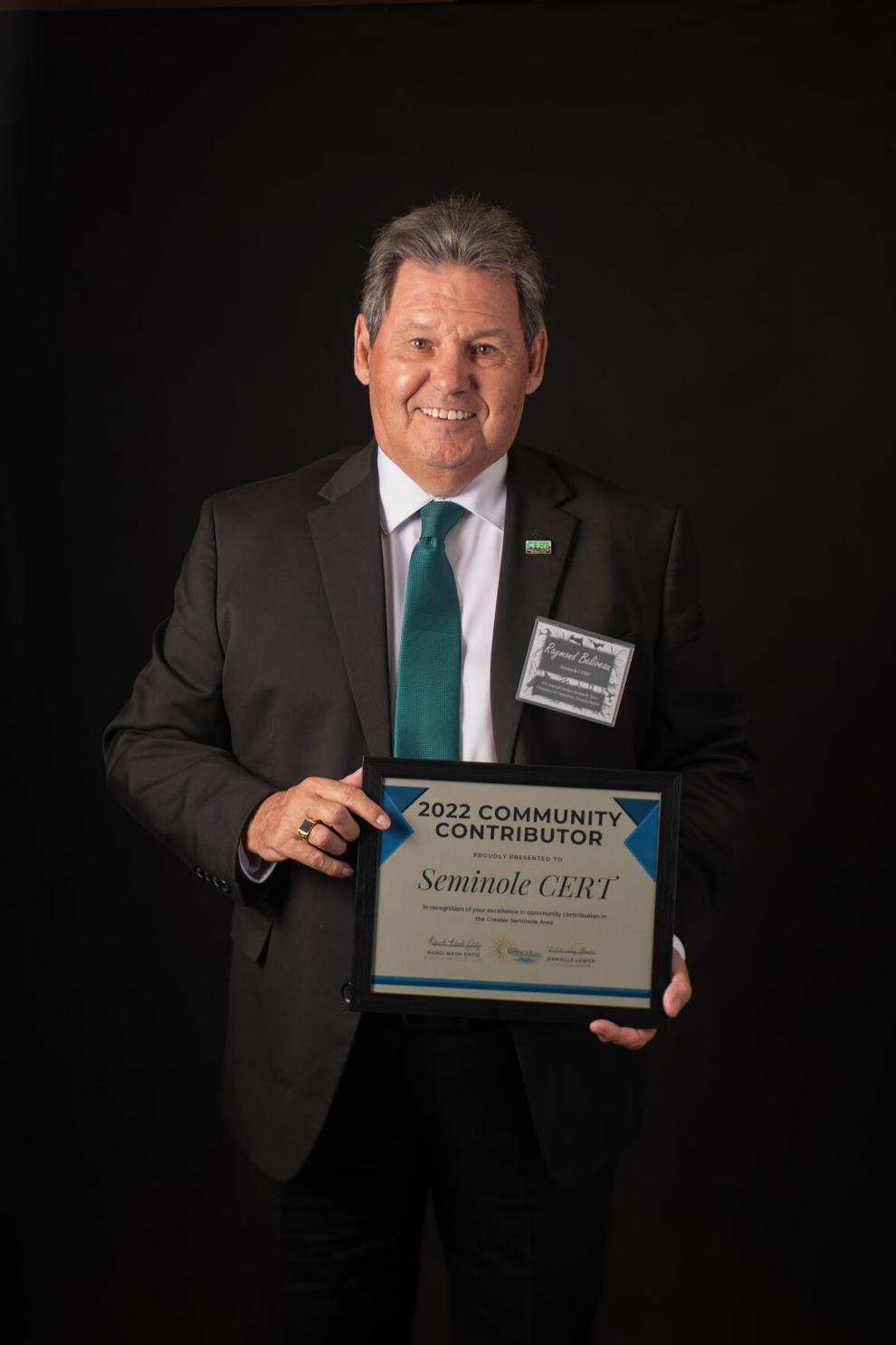 Seminole CERT (Community Emergency Response Team) nabbed the Community Contributor award, which pays tribute to organizations that make a difference in the lives of those around them. 
"I just want to say thank you," said organization president Ray Beliveau. "It is an honor to be here tonight and to receive this award. We really try to help the community."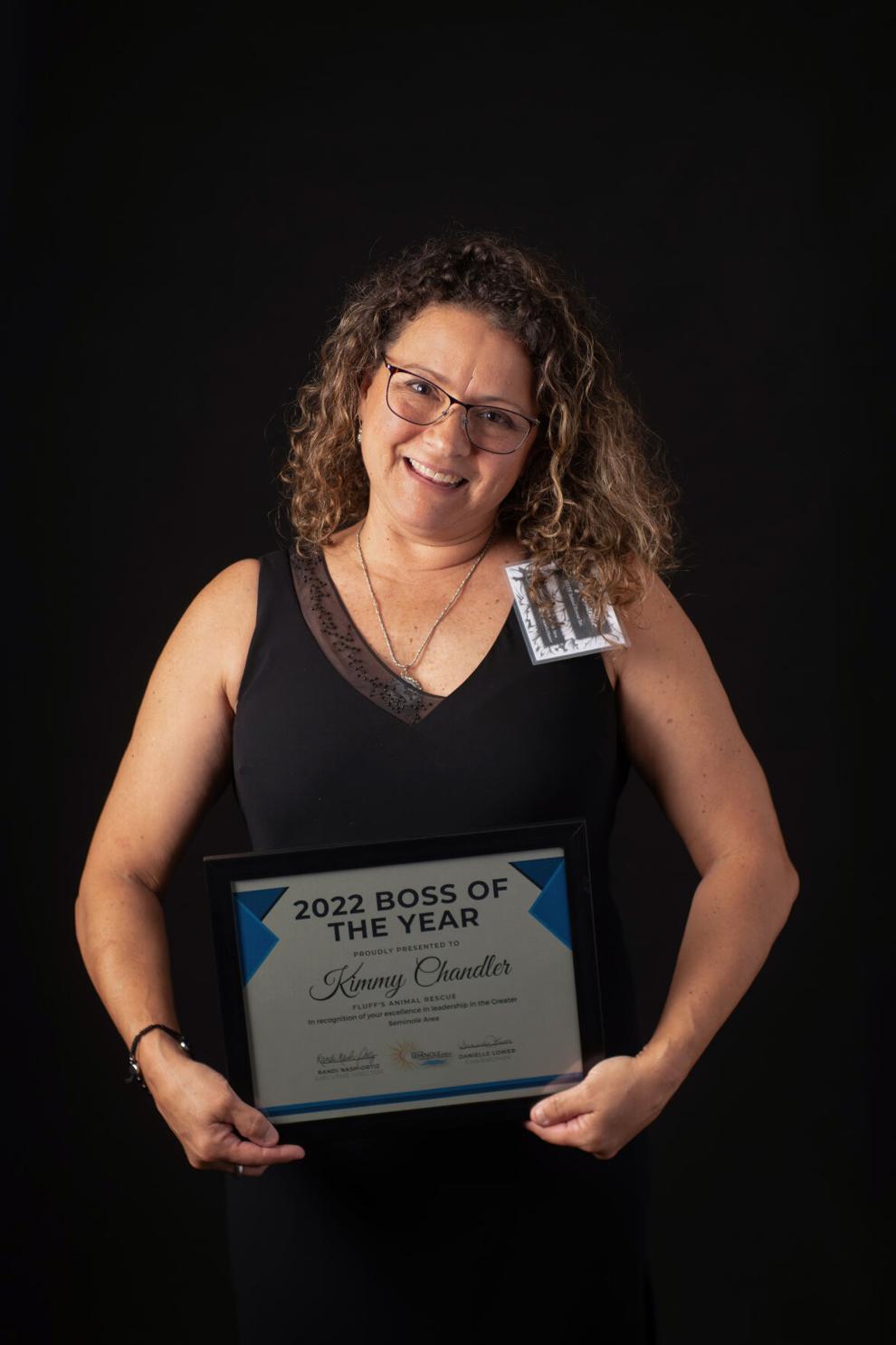 Kimmy Chandler, owner of FLUFF Animal Rescue, was named Boss of the Year, which recognizes individuals who routinely show consideration and support of staff, colleagues, and visitors to the business, as well as exhibits other qualities that exemplify good leadership and organizational abilities. 
"I can't believe it," Chandler said. "I like to stay behind the scenes. I'm not an out-there kind of person. We work hard to keep our team together so that we can grow the rescue. 
"It's all about the dogs," she said. "They are my boss."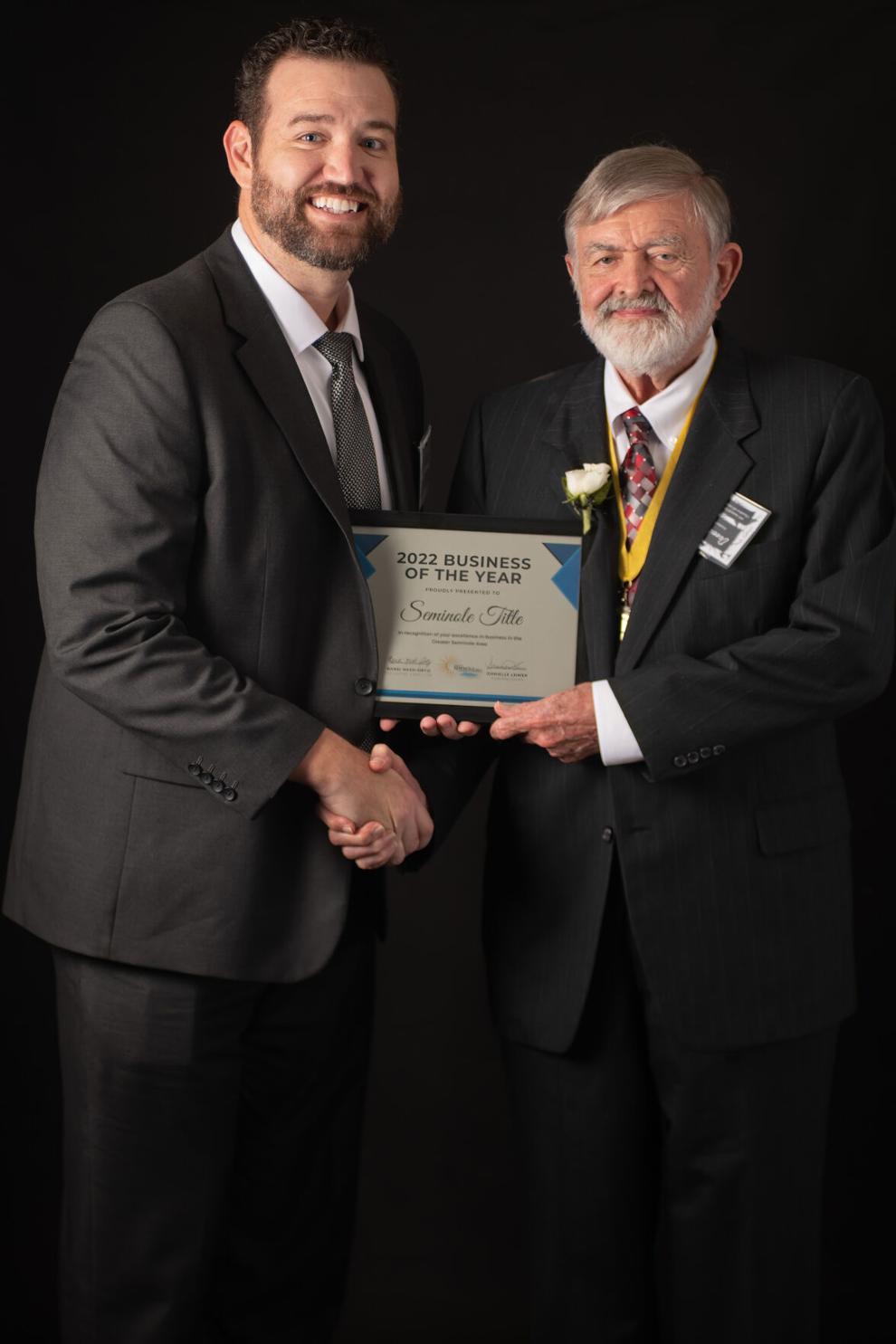 The Business of the Year award went to Seminole Title. Dennis DeLoach accepted the award.
"We just want to thank the community for this award and the judges," DeLoach said. "Seminole, we thank you for your support throughout the years and please continue to make Seminole the finest community in Pinellas County."
The Merit Award was established in 1979 by the Chamber and honors individuals or groups who have performed outstanding service in support of the organization.
This year's Merit Award went to John Alfe of N and J Consultation Group, which is an insurance provider.
"I was very humbled when they told me I won," Alfe, who was unable to attend the awards ceremony, told the Beacon on Feb. 27.