SEMINOLE — The City Council has shot down Valor Preserve, a 64-unit affordable-housing development for military veterans proposed for a site near Lake Seminole.
After the most recent of two well-attended public hearings, the council on Dec. 7 voted 5-2 to reject the proposal.
Aimed at offering low-cost rental housing to area veterans, Valor Preserve would have been on Pinellas County Housing Authority-owned land at 9575 Seminole Blvd. The authority has been working in partnership with Tampa-based Norstar Development, which has tried since 2017 to win approval from City Council for some sort of affordable housing project on the site.
With Norstar's latest proposal, council approval was needed because of waivers sought from the city's minimum-parking requirements and its rules on space separation between buildings. So, theoretically, a housing project still could go forward if Norstar can figure out how to adhere to all city requirements while also meeting construction feasibility considerations of its own.
Representatives of Norstar and the housing authority declined comment on the matter. It's believed the partners will be reviewing their options.
During the latest public hearing, several neighbors with homes near the site reprised arguments against the proposal first aired at a public hearing on Nov. 16. Concerns included the possibility of increased storm flooding and traffic congestion, but the possibility of rising crime rates was cited most often.
"People I've talked to … say this mix (of residents) could be pretty volatile," local homeowner Rick Borth said.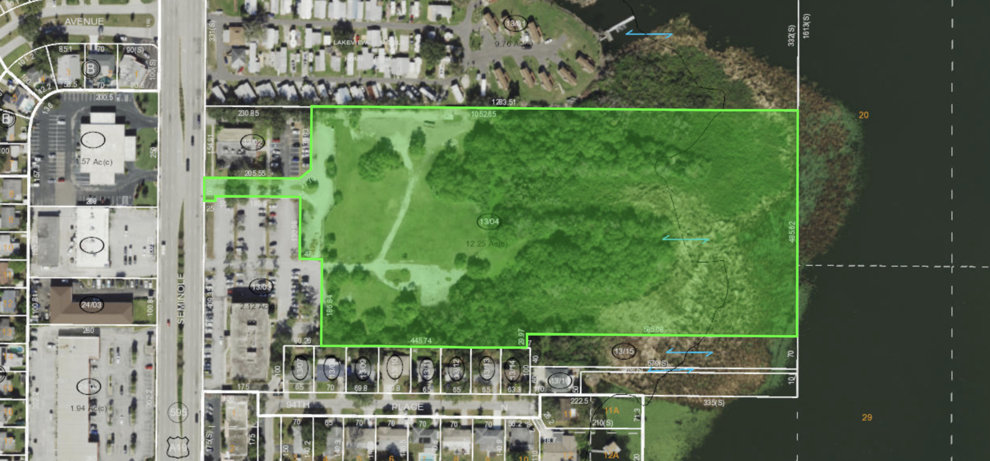 A Norstar official sought to allay safety concerns by noting a review of Valor's operations would be conducted after one year with an eye toward deciding if an on-site sheriff's department presence was needed. But that seemed to stoke anxieties further.
"How does this make any sense?" asked Jennifer Hartog, a nearby property owner who cited fears of higher crime, flooding and traffic from the proposed development.
"I think this is a horrible use of prime waterfront property," said Ryan Laun, another neighborhood resident.
Plans for the 13.5-acre tract called for 19 single-story buildings, housing 58 single-bedroom units with affordably priced rents. After public comment on the plans was concluded, council members each made brief statements.
"Not one citizen has come before us in two hearings in support of Valor Preserve," said Mayor Leslie Waters, who had been the only council member to oppose even holding a second hearing on the proposal.
Joining Waters in opposition to the proposal after the latest hearing were council members Thom Barnhorn, Chris Burke, Trish Springer and Roger Edelman.
Vice Mayor Jim Olliver and council member Tom Christy voted to approve the proposed plans.
"I've been impressed," Olliver said. "(Project officials) have addressed all of my questions about crime and property values."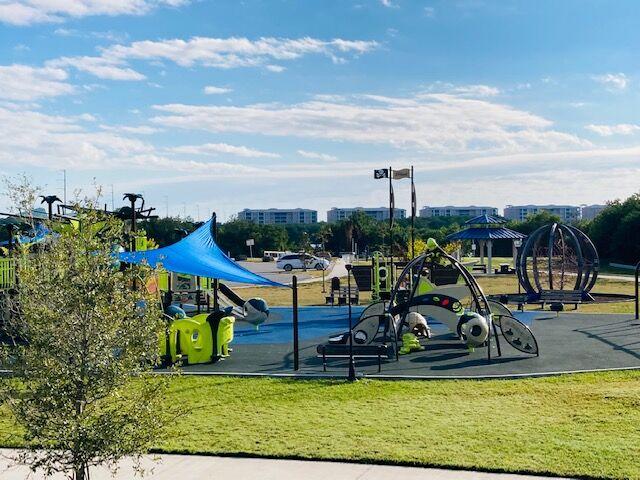 Waterfront Park improvements
More than four years since groundbreaking on Waterfront Park, the playground-and-pavilions recreational facility continues to evolve.
At its Dec. 7 meeting, the council unanimously approved spending almost $415,000 for irrigation and landscaping work by Wilton Manor-based Green Construction Technologies, the lowest qualified bidder.
That brings total city spending to almost $3.9 million to acquire the onetime restaurant site and transform it into a premier recreational facility. The expenditures include $750,000 in funding from various grants the city has received.
City Manager Ann Toney-Deal called the planned landscaping at the park "quite substantial" and said the improvements should be noticeable to residents.
"It's really going to pop," Toney-Deal said.
Waterfront Park is across Park Boulevard from Lake Seminole, just east of Seminole Boulevard and next to a Home Depot. Much of its acreage is geared to kids and features elaborate playground equipment. There is also a kayak launch into Long Bayou, which runs adjacent to the park.
The largest building at the park houses restrooms and a city storage facility, and three gazebo-style pavilions — rented by adult groups for parties and other events — have been added since 2020.
Final meeting set
The council usually holds its meetings on the second and fourth Tuesdays of each month. But it has adjusted that schedule for the holiday season and will hold its last meeting of the calendar year at 6 p.m. on Dec. 14.