By the time Linda Goldman embarked on a new career as a playwright at age 70, she had retired at least twice.
According to the SAGES website, Goldman spent her first retirement volunteering at Temple B'nai Israel in Clearwater. There, she helped develop and expand programs for senior adults at the temple. During her second retirement, she put pen to paper, recording the stories she had collected while volunteering with those seniors.
Seeing no reason to slow down, at age 70 Goldman began working on a concept that would eventually evolve into Senior Actors Guild & Education Services. She wears many hats at SAGES theater company, including playwright, producer and president.
The plays SAGES bring to the stage appeal to the senior audience who see actors using humor to deal with the social issues impacting them.
"When SAGES was founded in 2016, we weren't sure there would be any response since Pinellas County has great community theaters, but we are filling a missing element for its seniors," Goldman said. "The response has been phenomenal. For years the groups that we, Marvin Hollander and I, brought to the theater experienced a diversion in the zany, mad-cap humor on stage, but the plays didn't reflect the lives of the amazing seniors we knew who endured change, grief, loss of independence, estrangement from their children and, on the other hand, thrived intellectually, traveled places, learned computers and smart phones, for heaven's sake! Where were their stories?"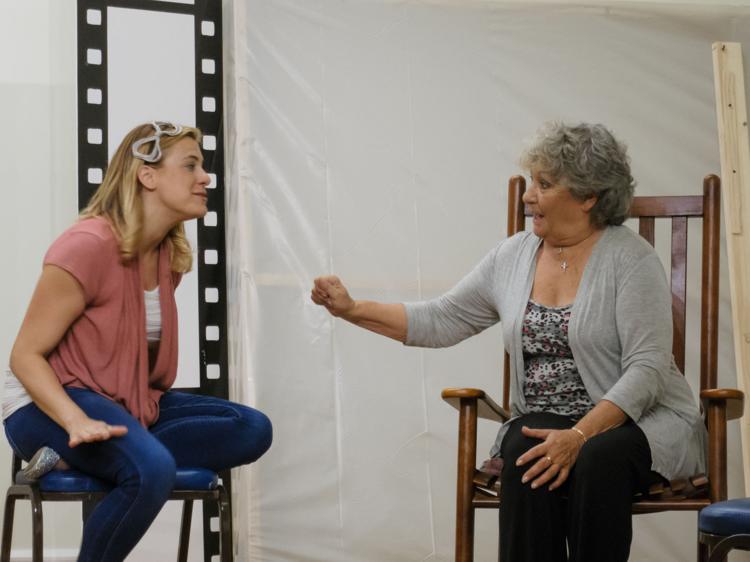 According the SAGES website, the troupe seeks to answer questions such as:
• Who is in charge of our lives as we age?
• Where do we go when we can't live alone anymore?
• What changes occur if a parent moves into the home of an adult child instead of opting for a senior living community?
• When is it appropriate to give up driving?
• How can we live out our hopes and dreams?
"We founded SAGES with a specific goal to produce plays that present a positive image of aging, feature senior actors in lead roles, stimulate discussion on issues of older Americans and enhance access to community theater for all ages," Goldman explained. "Immediately there was a problem. I couldn't find plays that met the criteria so, I wrote our own plays."
Working alongside Goldman, Hollander serves as proofreader of plays and producer of playbills and printed materials. He brings to the table 28 years of experience in the composing room at the New York Times.
Hollander also happens to be Goldman's fiancé.
The specialized focus has led to a number of well-received productions that are both entertaining and poignant.
"Reality is neither all drama nor all humor and certainly not slapstick comedy," Goldman said.
Among SAGES catalog of plays are "Grandma Goes Off Her Rocker," in which a daughter moves Mom in with her upsetting the parent/child relationship; "The Deal Maker," in which a grandfather's family thinks he should give up driving; "Get in the Game," in which an older woman has a gentleman admirer and a suspicious mother who questions his intentions; and "Committed," in which an agreeable couple disagree on purposeful living in their golden years.
Add to this list "Denying Gravity," perhaps the most important production SAGES has developed.
"An energetic woman, Christine Hamacher, pushed for a public service play about fall prevention, her passion, and the leading cause of injuries and death for seniors," Goldman explained.
Goldman received input from a few other sources, too. Jillian Rose, an educator with the Pinellas Park Fire Department, informed her that falls are the leading cause for 911 calls. Carole Ware, chair of the county's Fall Prevention Coalition, convinced her seniors were not attending classroom presentations.
"It was a challenge to insert humor, but we collaborated to produce the amazingly effective play 'Denying Gravity,' directed by Christine," Goldman said. "An audience of 500 attended the premiere in February at the Pinellas Park Performing Arts Center and hundreds more across the county have attended subsequent performances.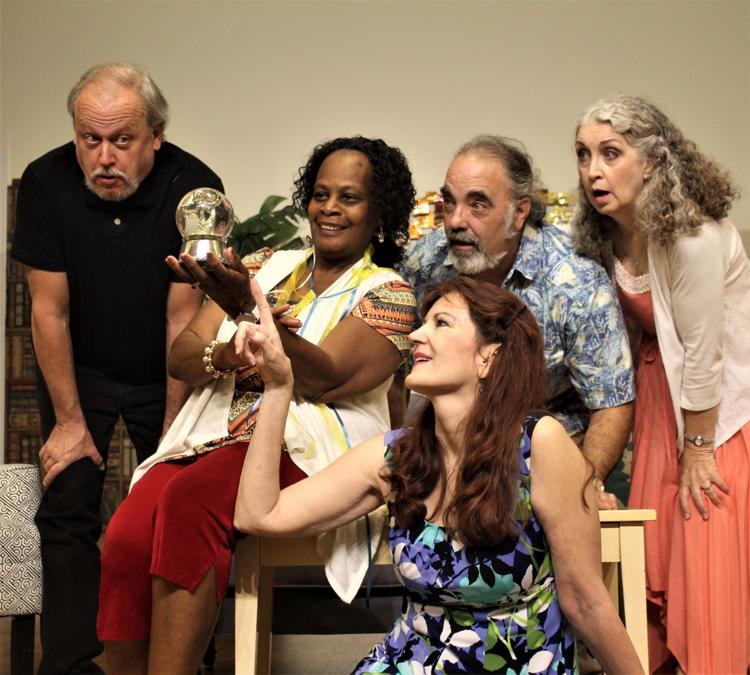 According to Goldman, public performances of "Denying Gravity" are free to the public and are sponsored by local fire departments, agencies, organizations, businesses and people of good will.
"Denying Gravity" will be presented Saturday, Sept. 1, 2 to 3:30 p.m., at the Lutheran Church of the Resurrection, 1555 Windmill Pointe Road, Palm Harbor. Admission is free. Seating is limited. Reservations are advised. Visit denyinggravity.eventbrite.com.
This year's final performance of "Denying Gravity" will take place Saturday, Sept. 22, 2 to 3:30 p.m., at the Coliseum, 535 Fourth Ave. N., St. Petersburg. Admission is free. Doors will open at 1 p.m. For information, call 727-536-7076.
"The plot twists and jolts between humor and drama when a minor misstep interrupts the active life of a modern retiree," Goldman said. "She's annoyed about falling and somewhat amused to find herself challenged until she realizes, like Alice, she has fallen down a rabbit hole into the realm of The Unexpected."
The talented actors range in age from 50 to 75 or older. Gay Grooms Hardin stars in the lead role. Real-life EMS responders assist in cameo roles. Scheduling for 2019 is underway. Call SAGES at 727-536-7076 for information on scheduling a performance or to volunteer help in some capacity or read for an acting role. According to Goldman, the troupe is in search of multiple understudies.
Coming up in February 2019, SAGES will present "A Corset Line," a traditional comedy, directed by Judy Landis.
There was a time in early 20th century theater when "show girl" hinted at "improper" for young ladies. Fast forward to the 21st century. Those youngsters are now senior citizens deciding for themselves what is proper for a lady.
Tickets are $15 for this fun show with a fabulous finale. Tickets purchased in advance are discounted to $10. For the Feb. 9-10 performances at the Catherine Hickman Theater in Gulfport, donations of Wish List items for the Ronald McDonald House serving Johns Hopkins All Children's Hospital in St. Petersburg will be collected.
For information on dates, times and places for shows, visit www.senioractorsguild.com or call 727-536-7076.