Life can be a balancing act, especially if you are a teen trying to balance extracurricular activities and schoolwork.
Some high school students, such as 16-year-old Seminole High School junior Joey Schweitzer, who is a varsity basketball player and on the swim team, know the challenge all too well.
He does it all and is able to maintain a 3.5 GPA with honors and AP classes. He said he practices basketball about six days each week, including weight training, and is able to balance it all by planning out his day.
"I don't do it as well as I should, sometimes I procrastinate, but values and lining up your day helps it all fall into place from there," he said.
For Schweitzer, the school year is a little different than summer.
He goes to school, attends practice, eats, does schoolwork and will try to find time to go lift weights and hang out with friends. While schoolwork is important to him, he really loves basketball.
"Some nights I have to stay up until midnight to get work done," he said.
It's a price he's willing to pay, but he said his basketball coach, Joshua Walker, has helped him do well on and off the court.
"He puts it on us to balance school and basketball," he said. "He checks on us. The hardest thing is to balance getting good grades and maintain a social life to be like a normal teenager."
Schweitzer also works at a local restaurant and as a softball umpire to help earn extra money.
His mom, Tricia Schweitzer, attributes his ability to multitask to the Academy of E-commerce and the iHawk Academy at Seminole High School, which helped him prioritize and gave him resources to use.
"These classes have helped him become a really good communicator with his teachers and that's helped," she said. "He does a really good job of balancing everything."
Another Seminole High School student, 14-year-old sophomore Frankee Hendricks, has been on the varsity tennis team since her freshman year. She also plays and takes lessons at the St. Petersburg Tennis Center and has been competing in tournaments since elementary school and is nationally ranked. She practices tennis three to four hours each day, or about 20 hours a week, not including tournaments.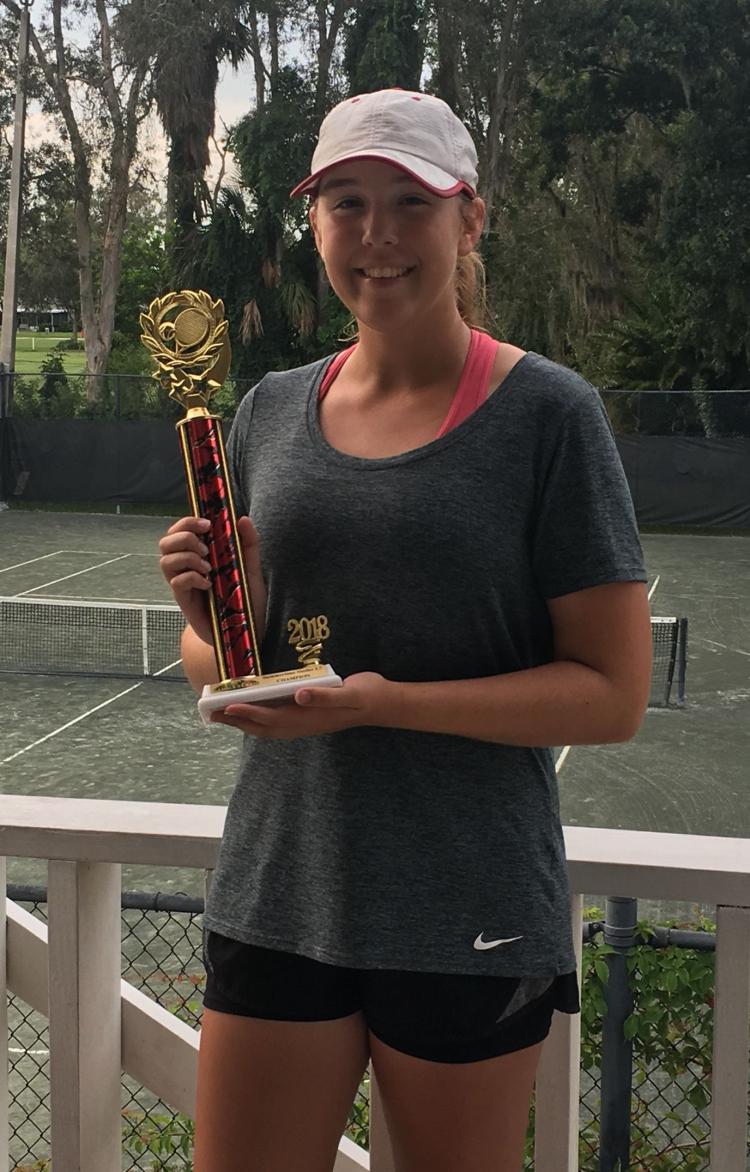 She also incorporates other aspects of fitness into her routine, including kickboxing, running, jump rope, pushups, etc.
But schoolwork is the first priority for the straight-A student with a 4.35 GPA.
"I balance sports and schoolwork by managing my time well, and keeping on top of assignments," she said. "I have very limited free time, but it is a sacrifice I make to succeed in both school and tennis."
Her advice for others is "create a schedule or daily routine that allows you time to complete all of your school work assignments, and be able to go to your sports practice or competition."
The hardest thing for her is getting a good night's sleep.
"Sometimes there are late nights where I have a lot of homework to do, yet I am exhausted from practice and I am forced to stay up later then I would like," she said. "If I ever have a day where I don't have to do much homework to do, I go to bed as early as possible to make sure I catch up on sleep."
When Hendricks was in middle school, it was harder to practice because middle school gets out later than high school, so Hendricks did what more and more athletes are doing by attending classes at her school part-time and did virtual school part-time.
Hendricks' tennis coach, Steve Hill, director of tennis at St. Petersburg Tennis Center, said school has to be the priority.
"School always comes first because you may not make it or get injured playing tennis," he said. "If you play in college, you have to have good grades to be eligible."
Seminole High School sophomore Taylor Malz, 15, plays on several softball teams throughout the year at the same time. She made the varsity softball team as a freshman last year and plays on the Madeira Beach Recreation Softball Team, Madeira Beach All-Star and Xtreme Teams.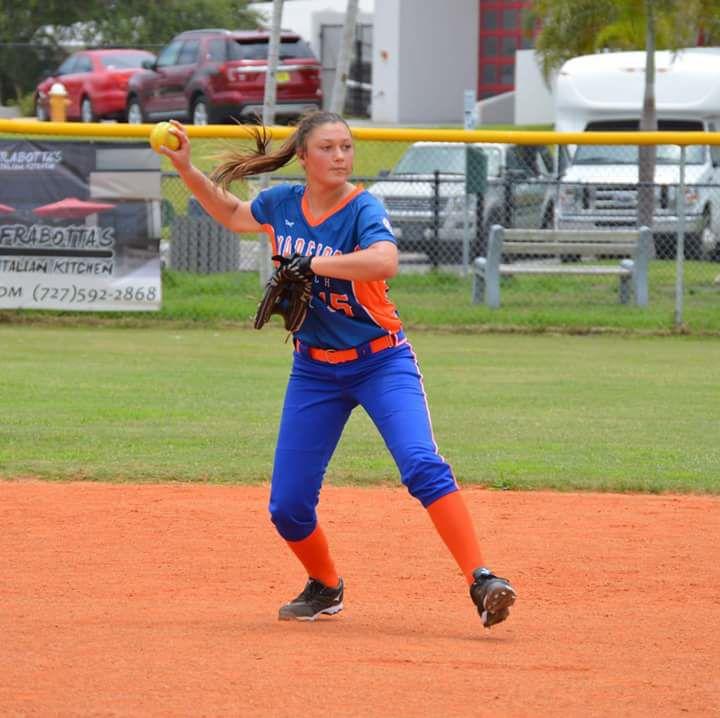 During high school season, she practices between four to five hours a day.
On the high school offseason, she practices two to three hours a couple of times a week. This summer, her all-star team made it to the World Series, so she's been practicing even more. Even though she plays on several softball teams, she said she puts school first.
"As soon as I get home, I do my homework and study so I can be ready for practice. If I have a test then studying has to come first."
And it shows, as Malz has a 4.2 GPA.
Her tips for others: "School has to take priority. If you find that you are struggling in school it's important to get help before you get too far behind. You have to remember that if you aren't doing well in school it could keep you from playing the sports you love."
Malz also finds she has to sacrifice things to balance sports and school.
"The hardest part is sometimes you have to sacrifice some things such as hanging out with my friends in order to practice or if we have a game," she said.
She said both her high school coach, Mark DeRuzzo, and her coach on the recreation team, Ben Tubbs, emphasize the importance of school work.
Student first
Dr. Harold Shinitzky, a licensed psychologist in Pinellas County who specializes in sports psychology, has been helping nationally ranked junior, collegiate and Olympic and professional athletes for the past 25 years.
His new book, "A Champion's Mindset: 15 Mental Conditioning Steps to Becoming a Champion Athlete" talks about how balance in life is vital.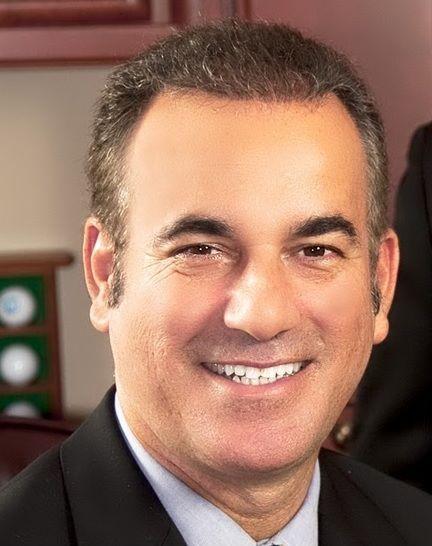 "At some point, all athletic careers come to an end," he said. "Some athletic careers end after years as a professional. In reality, 99 out of 100 college athletes never go pro. Most high school athletes do not get the opportunity to compete in college. The reality is all athletes need to prepare for life after sports."
He believes parents need to keep their children humble, grounded and well-rounded.
"Some young athletes are taught they don't have to follow the same rules as everyone," he said. "This is a dangerous perspective for the developing individual. I always remind my student-athletes, it is student first."
He recommends athletes learn how to be a good teammate on and off the competitive field and it will help make for a good member of society.
"The ability to establish healthy relationships is vital during one's youth as well as in corporate America," he said. "Balance in life helps athletes develop social skills of valuing other activities or interests which helps make for a good friend later on. Developing good verbal and written skills are qualities future employees look for in job candidates. Balance in life prevents burnout from the beloved sport. Life balance teaches how to be a good teammate, mastering goal-setting and resilience which are essential for successful students and adults."
These athletes have proven that there can be a balance between extracurricular activities and schoolwork. They say it takes planning and they sometimes have to make sacrifices, but it's a sacrifice they are willing to make to achieve the grades they want and to play their sport.