With summer approaching, that means it's time to get your reading list in order. Pinellas County is overflowing with talented authors to consider when choosing your beach and vacation reads. Here are a few titles, released in the past few years, to consider.
The Girl from Blind River (Crooked Lane Books, 2018)
Fans of crime fiction will enjoy this gritty debut novel from St. Petersburg author Gale Massey, who won a Florida Book Award for her efforts. Set in the fictional town of Blind River, New York, this suspenseful tale follows protagonist Jamie Elders, who learned to play poker from her card shark mother at an early age. Though she dreams of playing poker professionally, leaving behind her impoverished life and family dysfunction, she finds herself in debt to her underhanded criminal uncle, Loyal, when he asks her to help him dispose of a dead body and then tries to pin the murder on her younger brother, Toby. Jamie is swept up in the murder investigation as she strives to protect her sibling.
Sunshine State (Harper Perennial, 2017)
Largo native Sarah Gerard, who just wrapped up a stint as writer-in-residence at Sarasota's New College of Florida, has gone back and forth between New York and the Sunshine State for years, and her 2017 essay collection explores her relationship with Florida. The book, which draws heavily on her experiences in Pinellas County as well as interviews with everyone from her parents — her mother is Pinellas County Commissioner and former Largo Mayor Pat Gerard — to leaders of local organizations, straddles the line between memoir and journalism.
Cigar City: Tales from a 1980s Creative Ghetto (St. Petersburg Press, 2019)
This collection of linked short stories brings readers back to a different era — the 1980s, when artists, writers, poets, musicians, actors and other creative types, drawn to the urban appeal and affordable rent, inhabited Ybor City. St. Pete-based award-winning journalist, playwright and, now, author, Paul Wilborn, was an integral part of the historic district's arts scene during that time period. Ybor, now a popular entertainment district and tourist destination, was a very different place four decades ago, and Wilborn aptly captures the spirit of the neighborhood at that time in his debut fictional release.
Witch City Mysteries (Kensington)
Cozy mystery enthusiasts will be charmed by Witch City Mysteries, a series by Seminole author Carol Perry. Set in her hometown of Salem, Massachusetts, the series follows television reporter Lee Barrett, who often stumbles upon murder investigations and other mysteries, and her cat, O'Ryan. There are eight books in the series so far, the latest title, "Final Exam," having been released in February. A ninth book, "Late Checkout," comes out in September.
Your Robot Dog Will Die (SoHo Teen 2018)
This quirky, dystopian YA novel by St. Petersburg author Arin Greenwood will appeal to adults as well as teens. Released last spring, the book imagines a world where dogs are nearly extinct. When an experiment-gone-wrong causes all canines to stop wagging their tails, humans, in their hysteria, euthanize dogs across the globe. The only surviving canines live on Dog Island, a sanctuary off the coast of Florida, and home to Mechanical Tail, a company that makes robot dogs. The story's protagonist, 17-year-old Nano Miller, helps test the latest model of robot dog every year, and is heartbroken when the company takes it from her. Everything changes when she finds a living puppy that she decides to secretly give a home.
Odet
This literary journal published by the Safety Harbor Writers & Poets offers a smorgasbord of fiction, essays, memoir and poetry by Florida writers. The third volume of the journal, named for early Pinellas County settler and storyteller Odet Philippe, was released in March. The submission period is open for the 2020 edition.
Constant Craving series
This series from St. Petersburg's Tamara Lush, Associated Press reporter-turned-romance writer, was a 2018 Romance Writers of America RITA finalist in erotic romance. There's a reason she's known for writing "sexy books for sharp women." Once you get through the three books in the Constant Craving series, Lush has plenty of other titles to move onto, including the Tell Me a Story series and the Paradise Beach series.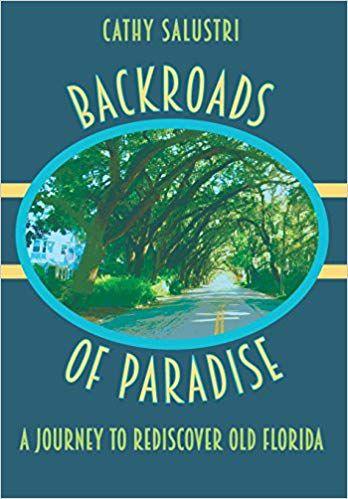 Backroads of Paradise: A Journey to Rediscover Old Florida (University Press of Florida, 2016)
Gulfport's Cathy Salustri revisited the 22 driving tours published in "Florida: A Guide to the Southernmost State" by the Federal Writers Project. At the time the book was published in the 1930s, these routes followed what were considered to be the state's main roads. Today, these roadways, mainly used by local residents, are Florida's lesser used backroads. Salustri drove more than 5,000 miles throughout the state to explore its culture, communities and history while providing a modern update to this historic travel narrative.
The Disappearing (Dutton, 2018)
The latest from author Lori Roy, who lives in Tierra Verde, is inspired by true-life crimes — the horrific abuse and deaths of children at the Dozier School for Boys in the Panhandle and serial killer Ted Bundy's final days of freedom, living in the same region at the time, before he was caught, imprisoned and ultimately executed. This suspenseful thriller from the two-time Edgar Award-winner combines Southern gothic elements with gritty mystery.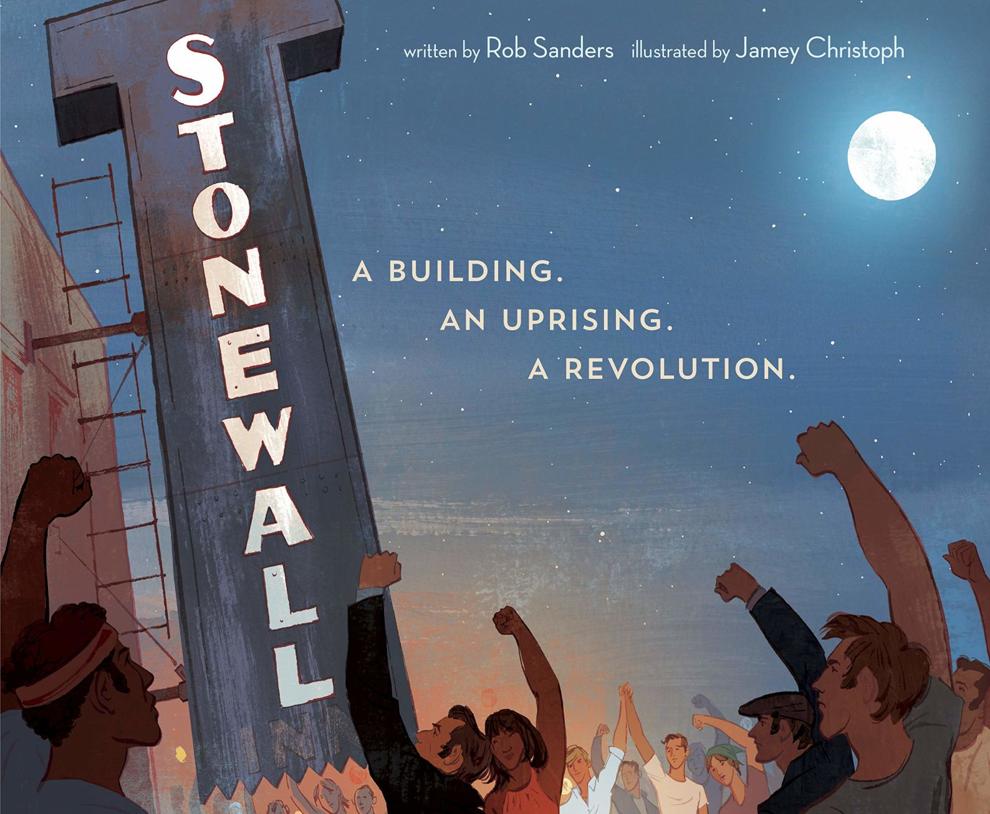 Stonewall: A Building. An Uprising. A Revolution. (Random House Books for Young Readers, 2019)
Children's author and educator Rob Sanders' latest book marks the 50th anniversary of the Stonewall Uprising in New York City, a pivotal event that launched the gay civil rights movement. In this picture book, the St. Pete author shares the story of the historic protest as well as the riots and police raids leading up to it from the perspective of the Stonewall Inn buildings. Sanders' other titles range from fun, fiction, such as Rodzilla (Margaret K. McElderry Books, 2017), to nonfiction works tackling civil rights and LGBTQ history, including Pride: The Story of Harvey Milk and the Rainbow Flag (Random House Books for Young Readers, 2018)