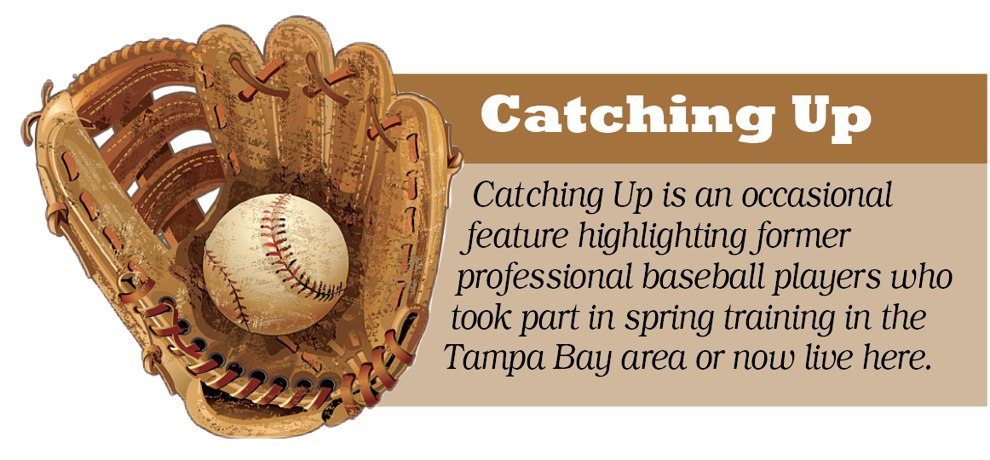 For 13 years as a major league ballplayer and another 17 as a manager, Davey Johnson was under immense pressure to produce hits or wins.
His last hit came in 1978 as a member of the Chicago Cubs. His last win as a manager came with the Washington Nationals in 2013.
In between it all, Johnson was a four-time All-Star second baseman, won three Gold Glove Awards, played on four pennant winners and two world championship teams, and to this day, shares the major league record for most homers in a season by a second baseman, 42, with Hall of Famer Rogers Hornsby. (Johnson, with the Atlanta Braves in 1973, had 43 total homers that year — one more as a pinch-hitter.) As a manager with five different teams he amassed an outstanding record of 595-417, a winning percentage of .588, captured two Manager of the Year awards, and most famously led the New York Mets to the 1986 World Championship.
That was a lot of pressure over many years, including seven as the skipper of the Mets, who of course trained for all those springs in St. Petersburg. The pressure is off these days for Johnson, now 78, unless you are concerned about washing the clothes and dishes, walking the dogs, and making sure that the roof gets fixed. In some circles they refer to someone who oversees a household as the "House Manager." If this is managerial pressure, Johnson doesn't mind.
"I'm a house mom," he said recently without hesitation. "My wife works with a nonprofit, so I take care of the clothes and the dishes, the dogs, and cleaning up after the grandkids. After 52 years on the road in high-pressure (situations) as a player and managing different clubs, this is just great. I am very comfortable being a homebody."
Of course, baseball is forever close to his heart, especially the Mets.
"I love the Mets," said Johnson, who lives in central Florida. "Very close to them still. I love baseball. I keep track every day. I look at all the scores on my iPhone."
But don't get Johnson started on analytics!
"That's the one thing that bothers me about baseball today. The analytics people are hurting the game, especially the pitchers," he said. "I've been a part of analytics but nothing like this. Analytics can be great but with pitching, managers should know who needs rest, who doesn't. There are a ton of Tommy John injuries because managers aren't used to that thinking; you can't pitch guys every day even if it's only for an inning. I am so upset with that bull."
As a player, Johnson was under the guidance of the feisty Baltimore manager Earl Weaver for most of his playing career. He learned a lot from Weaver, including how to use pitchers.
"Weaver was a little weasel," said Johnson. "But he handled the pitching staff the right way. He knew how to use his relievers. He was a genius that way. I took it in."
No doubt it paid off for Johnson when it came to managing his own teams. In addition to his world championship with the Mets, Johnson led the Washington Nationals in 2012 to their first division title after moving to D.C., and three times consecutively led teams to the League Championship Series — the Cincinnati Reds in 1995 and then the Orioles in both 1996 and 1997. The ultimate managing feat for Johnson, though, was in 1986, with stars like Darryl Strawberry, Keith Hernandez, and Doc Gooden. That magical year he engineered a career-best 108-win season that culminated in a seven-game World Series victory over the Boston Red Sox. Ironically, Johnson did not win the Manager of the Year that season (Hal Lanier of the Astros won it).
His Met teams had a reputation as a wild bunch. Although Johnson had a relatively laid-back attitude as a manager, letting players be players, in some ways he set the tone. In spring training in 1985 a reporter asked him what he thought of the chances of a possible Yankee-Met World Series. "F--- the Yankees," he answered.
The interview for this story was suddenly cut short. Johnson had to run. A repairman had arrived and was going to check out damage to his roof from a hailstorm a few weeks earlier. The House Manager was back at work. "Sorry, my roof guy is here. Adios." Click.
In case you are wondering ...
In addition to the Mets, Orioles, Reds and Nationals, Johnson managed the Dodgers for two years, 1999 and 2000 ... Johnson played two years in Japan, in 1975 and 1976 (he returned to Major League baseball with the Phillies for a year and a half, and a half season with the Cubs ... In 1978 he was the first player ever to hit two pinch-hit homers in one season ... When he slugged his career-high 43 homers in 1973, he had three more homers than teammate Hank Aaron, and two more than Darrell Evans. They were the first trio to knock 40-plus homers each on one team in a season ... Johnson never had more than 18 homers in a season before or after his 1973 power burst.